This small black cabin forms one of 5 structures set along the shoreline of a remote island in the Stockholm archipelago. The cabin (and its sibling structures) have been designed by the architecture firm Margen Wigow Arkitekkontor as part of a holiday home for a lucky client.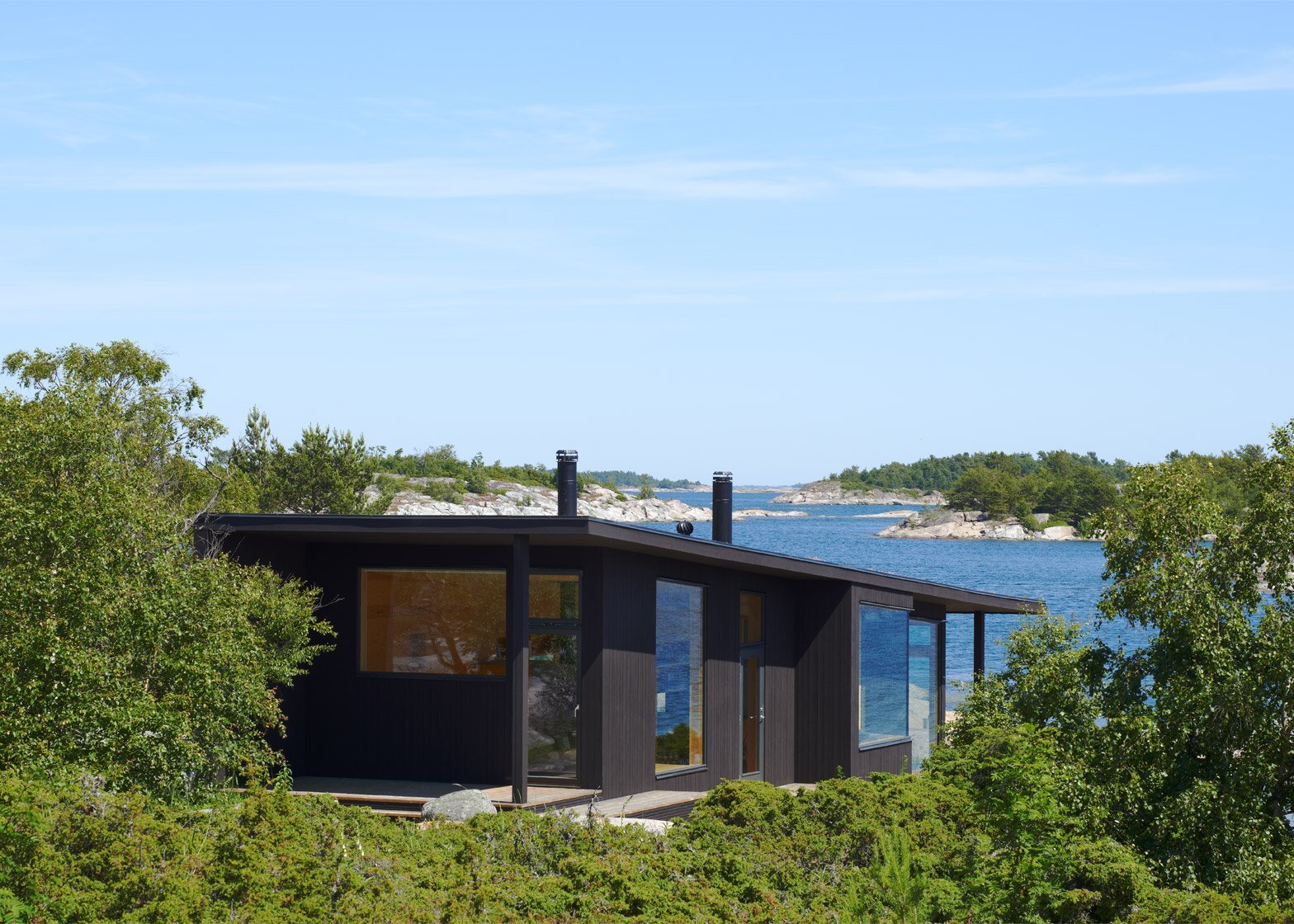 The architects were tasked by the owner to provide him with the opportunity to "live a simple life close to nature". The diminutive cabin is set among the wilderness of the archipelago – during its construction the builders opted to stay on site to complete the project due to its remoteness.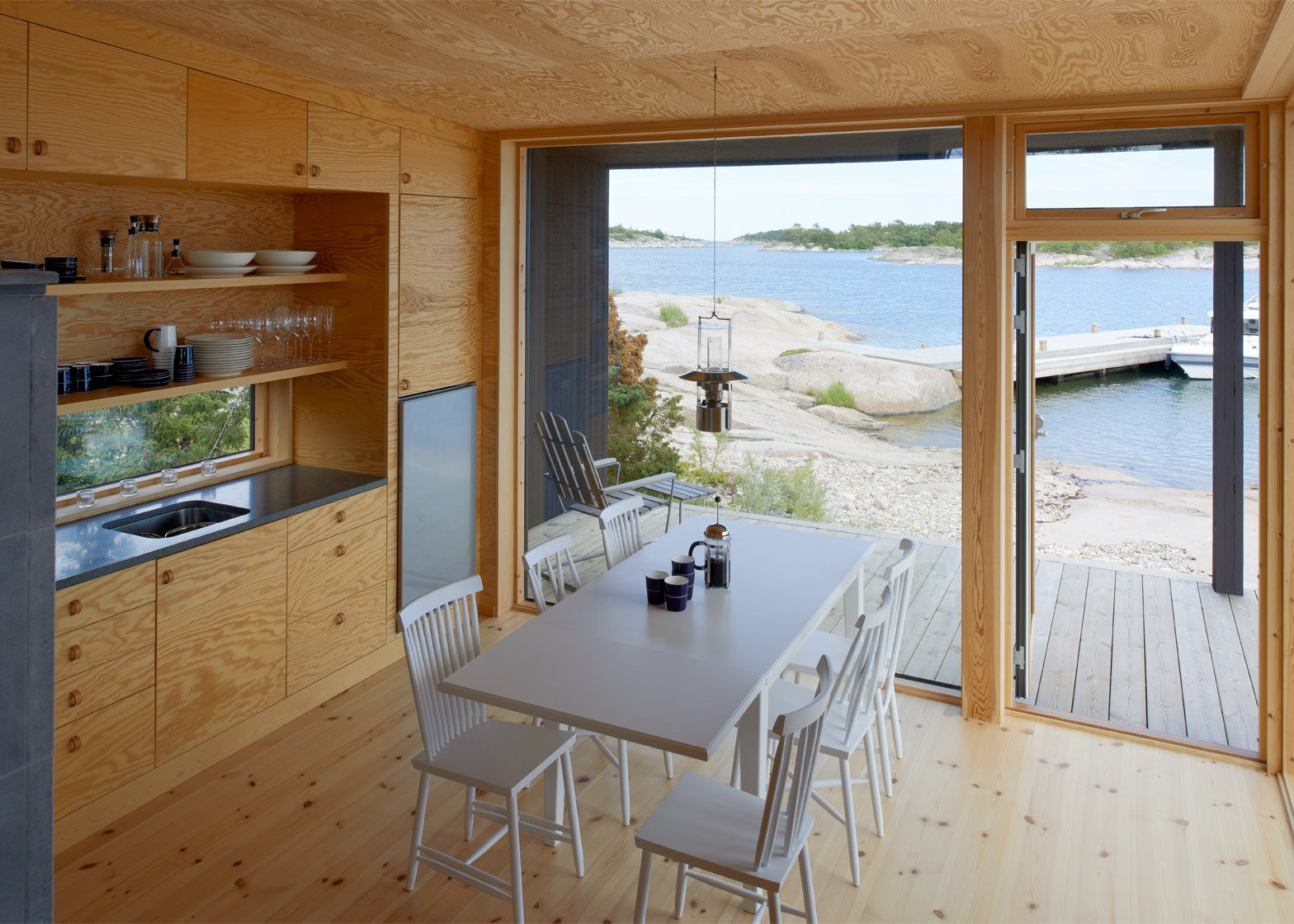 The buildings take inspiration from the regions traditional fishing huts. They're clad in boards of black-painted pine. All told, the site is home to the main cabin, a guest suite, sauna, boat house and a garden shed. From the architects: "We wanted to make the buildings as discrete as possible and also use traditional materials. The ceilings are covered with resistant sedum plants that do well in the archipelago and the exteriors are painted with black 'paint sludge'."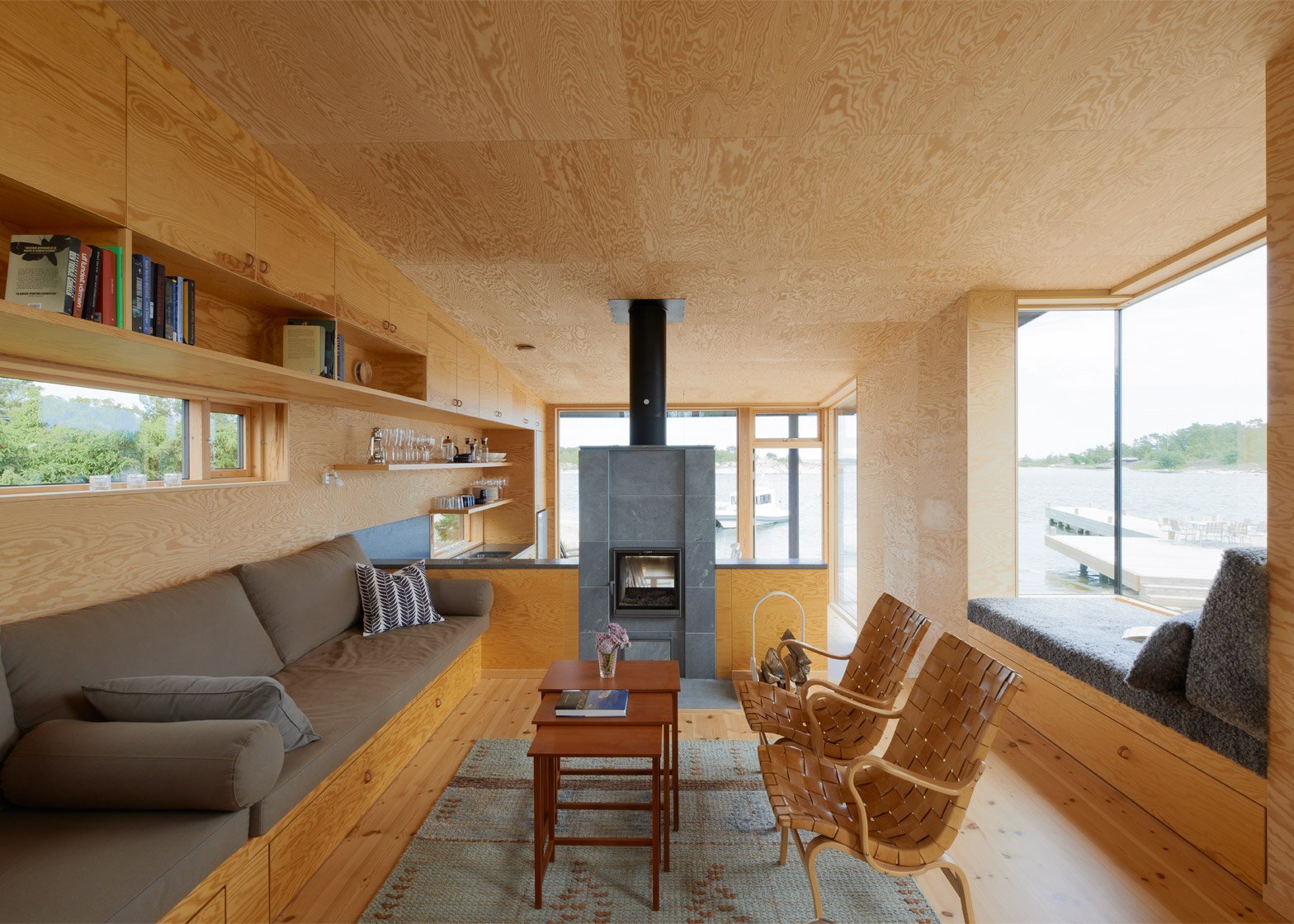 The interior of the cabin is finished with natural pine floors, plywood walls and ceilings. Floor-to-ceiling windows have been installed on the faces that look out towards the water. Upholstered window seats have been set into nooks that double as storage space.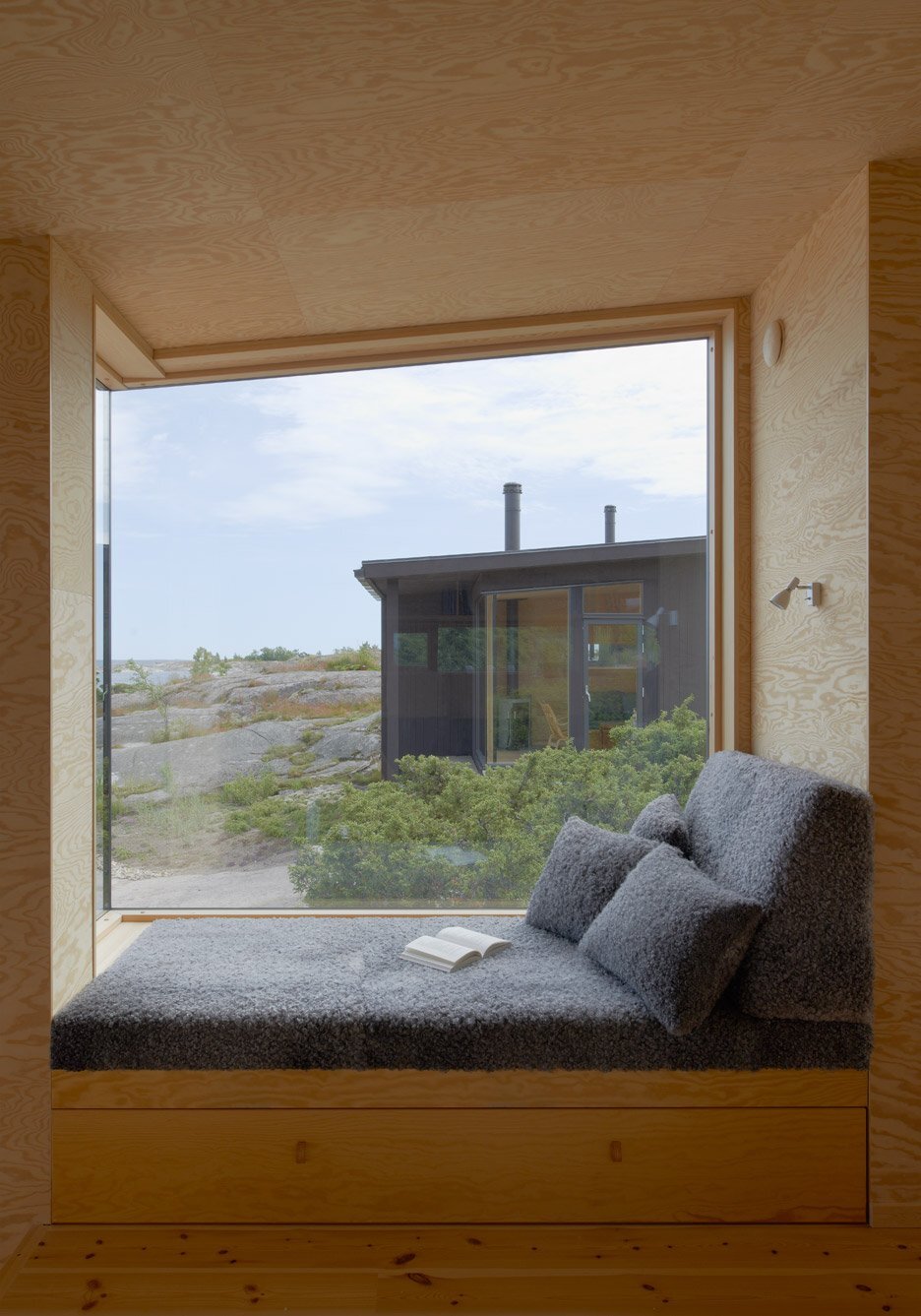 The cabin is divided into three sections, with the uppermost level containing the bedroom. This is followed by the living room, and lastly, on the lowest level, the kitchen. Because the island has no electricity or water supply, the units are heated with soapstone fireplaces and lit by kerosene lamps.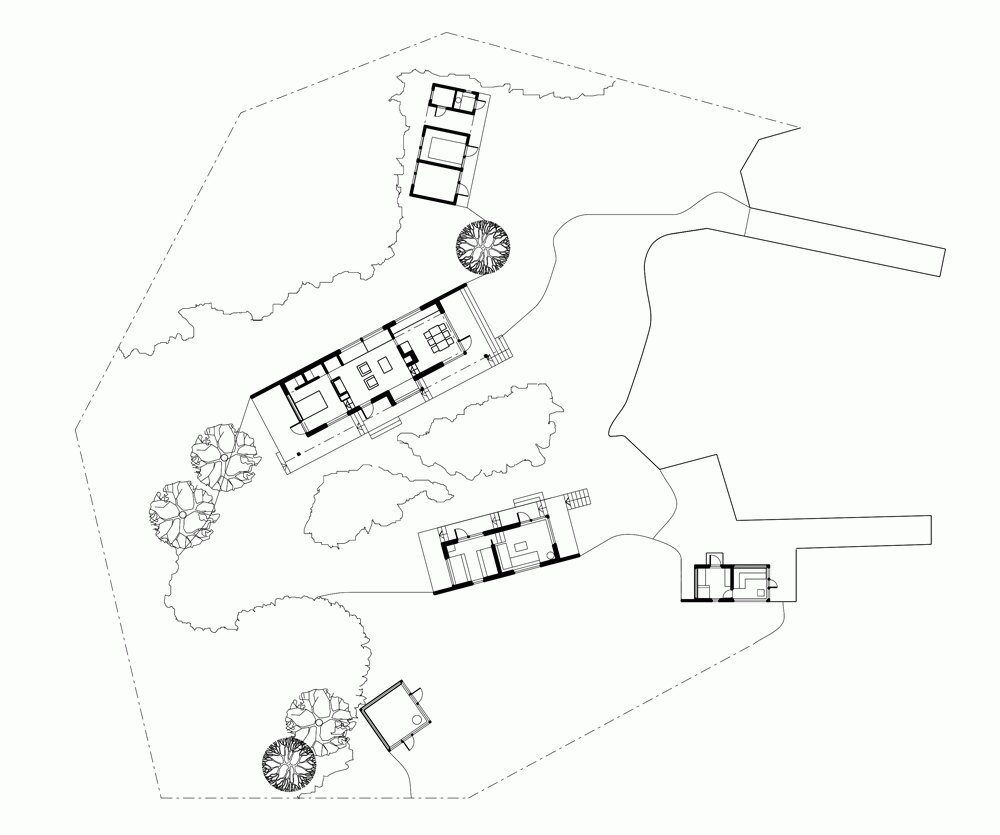 Most of the structures come with their own little exterior deck. They've been left unpainted so as to contrast with the black finish used elsewhere. There's a romanticism associated with off-grid living and rooms lit by candle light (or in this case kerosene lamps) – who knows how practical it would be in the long term, particularly during the harsh winters, but I could definitely give it a go for a weekend or two.
Via Dezeen