this small house is a prototype for a larger modular housing project. The house has been designed by local architect Felipe Assadi, who has dubbed the prototype "Remote House". All told it has a floor plan of 861 square feet (80 square meters) – not bad for a three bedroom home.
Remote House was almost entirely prefabricated off-site in a factory. The construction process took 45 days, after which it was transported, in four pieces by truck, for four hours until they reached the coast. Installation of the house on-site took just 6 hours.
The four separate modules that make up the house measure 11.5-by-19.6 feet (3.5-by-6 meters). The dimensions of the units were determined by the local road regulations; 11.5 feet (3.5 meters) is the largest width you can tow in Chile without requiring special permits and a police escort.
The structure of Remote House is composed of a steel frame, over which they installed black timber cladding. There are plenty of window openings along the length of the house that provide lots of natural light in the main living areas (the bedrooms are a bit more enclosed for privacy).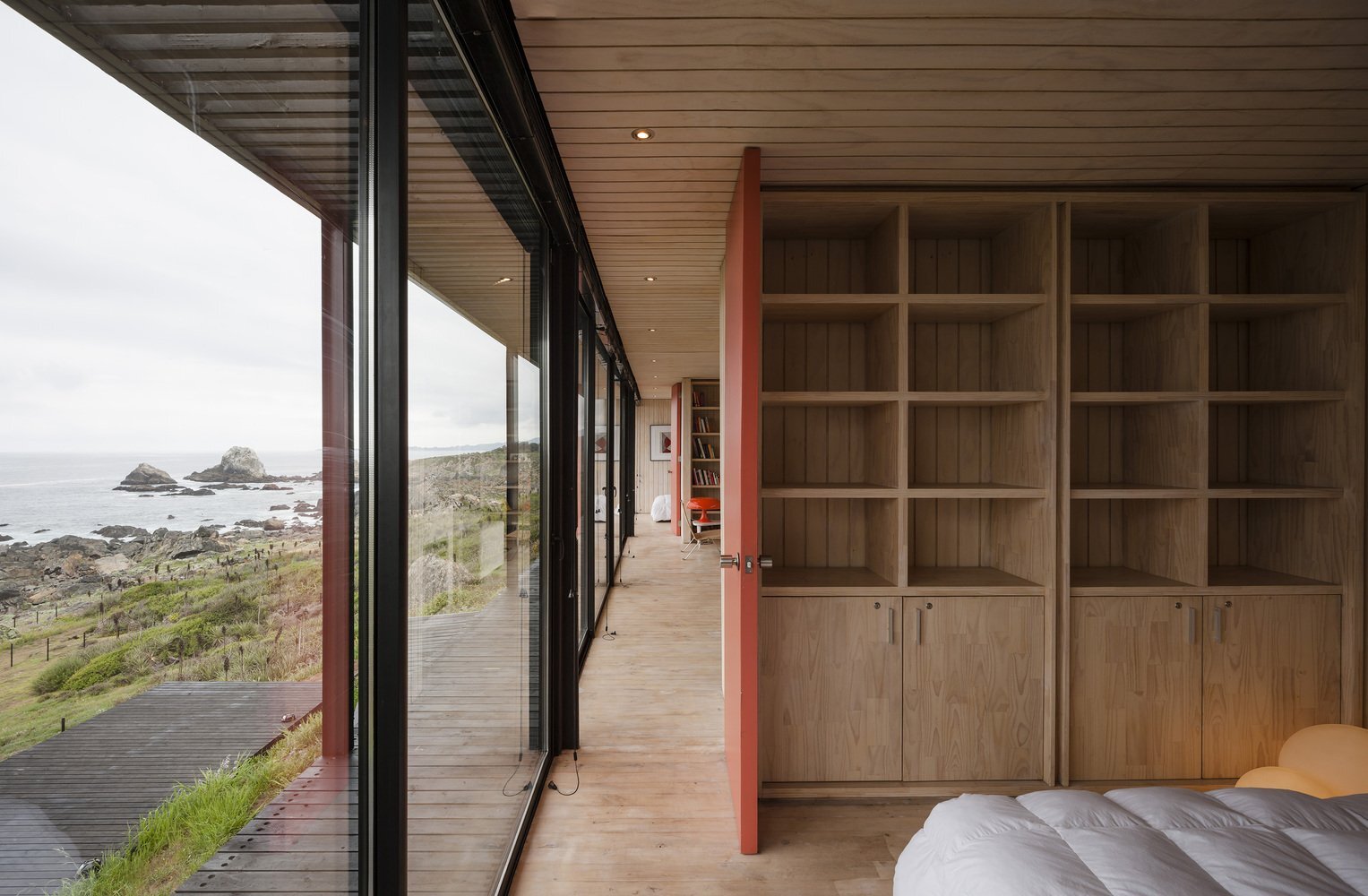 The floor plan contains three bedrooms; one master bedroom and two single bed rooms found at opposite ends of the house. The single bed rooms each have their own toilet, whereas the main bathroom is found behind the master bedroom.
The main living area can be found between the bedrooms. It features an open plan living room, dining room and kitchen. The entire unit is heated by a wood burning stove that's flanked by bookshelves in the living room. The interior's floor, walls and ceilings are finished in a light pine wood.
For more modular and prefab houses check out Ecolivs sustainable homes that contain a host of green features. Or, the Element 1, a small prefabricated house by Method Homes. See all prefab. See all modular.