Originally built in the 1960s, this London coucil estate home has been given a bright, playful makeover. It's currently home to a young family and the remodel was carried out to meet their specific needs.
R2 Studio, a local design firm, were enlisted by the family to transform the dreadfully dreary living spaces into a modern comfortable environment that promoted the families interests.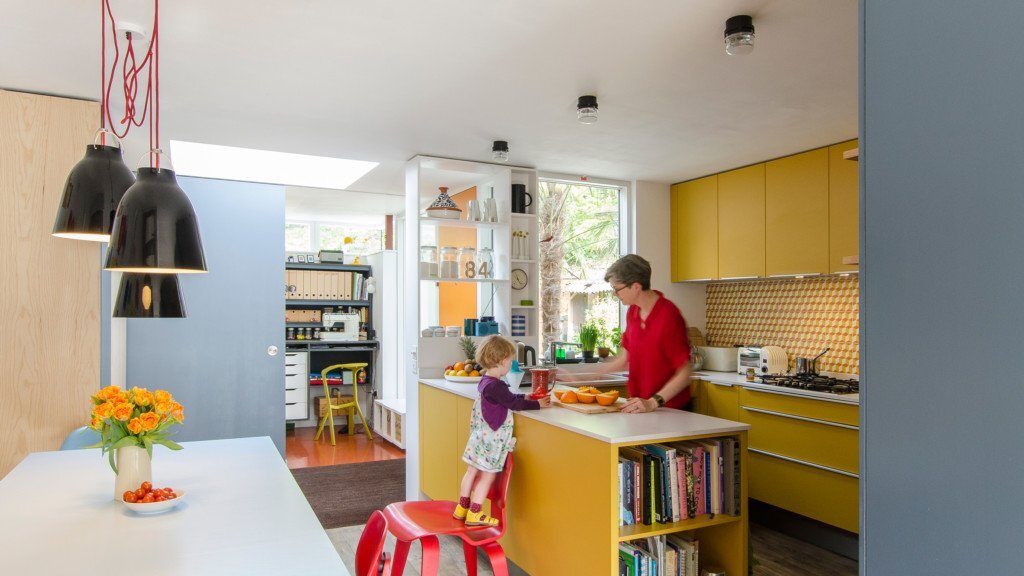 The project, which is set among London's Herne Hill, has been dubbed Delawyk Module House. It's latest of three projects that R2 Studio have carried out in the area. The revised layout is a two-storey, three-bedroom home. During the renovation they added 65-square-feet (6-square-meters) to the home's existing 861-square-foot (80-square-meter) footprint.
The success of the project has lead other home owners to implement some of R2 Studio's ideas: "The designs have since been copied by other residents, which we book as a success as the aim of the entire process was to encourage residents to make quality modifications to their houses that are consistent with the original architecture."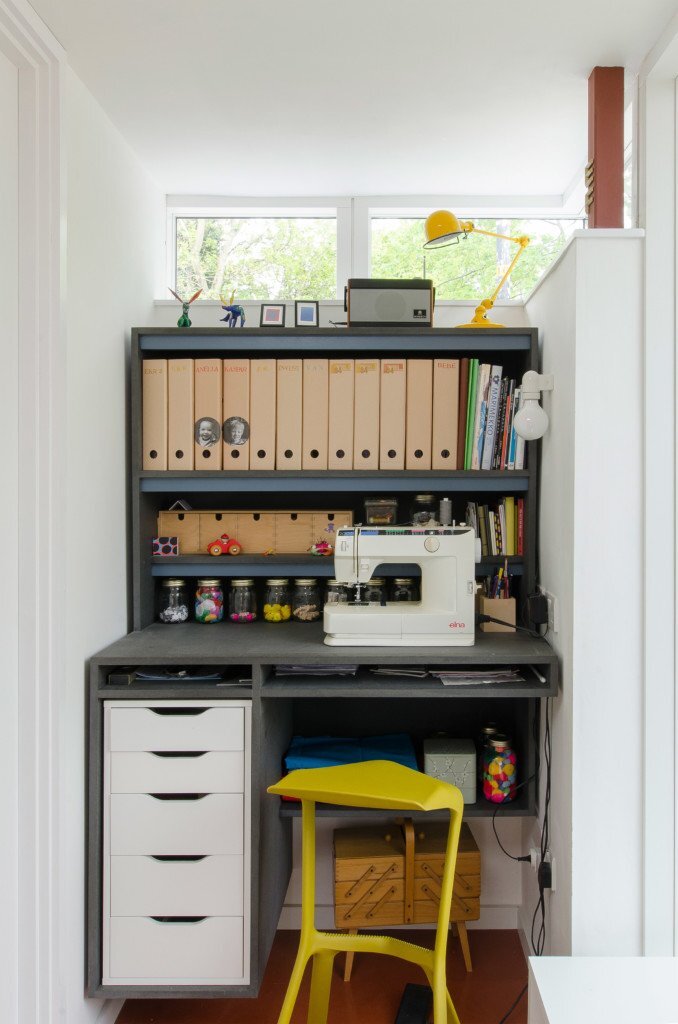 One of the main changes involved the addition of floor-to-ceiling windows and skylights to bring in lots of natural light. Cleverly positioned windows allow the owners to take advantage of brighter living spaces, without compromising their privacy. The interior itself is finished in a bright and bold color scheme.
The existing oak floor had a dark stain finish applied to it to create a contrast between itself and the mostly white walls. The first floor contains a 484-square-foot (45-square-meter) living room, kitchen and dining area. To the rear there's also a downstairs toilet and a small clothes-making studio.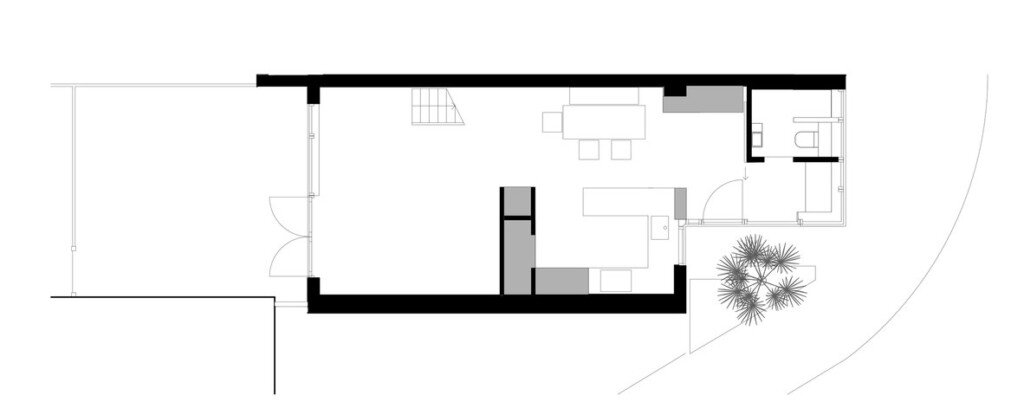 The second storey features three bedrooms and the home's main bathroom. Other spaces include an outside garden patio and a driveway to the front.
For more small houses check out Huton Residence, a family home for 6 carved out of Beijing's winding streets. Or, Zen Houses, a pair of live/work buildings by Petr Stolin. See all small houses.
Via Dezeen
Photos: Julia Hamson