This small one-bedroom home can be found in a patch of woodland near the village of Scos de Contes in Nice, France. The house has been designed by Cyril Chênebeau, who was responsible for the restoration of the existing building and the construction of its new annex.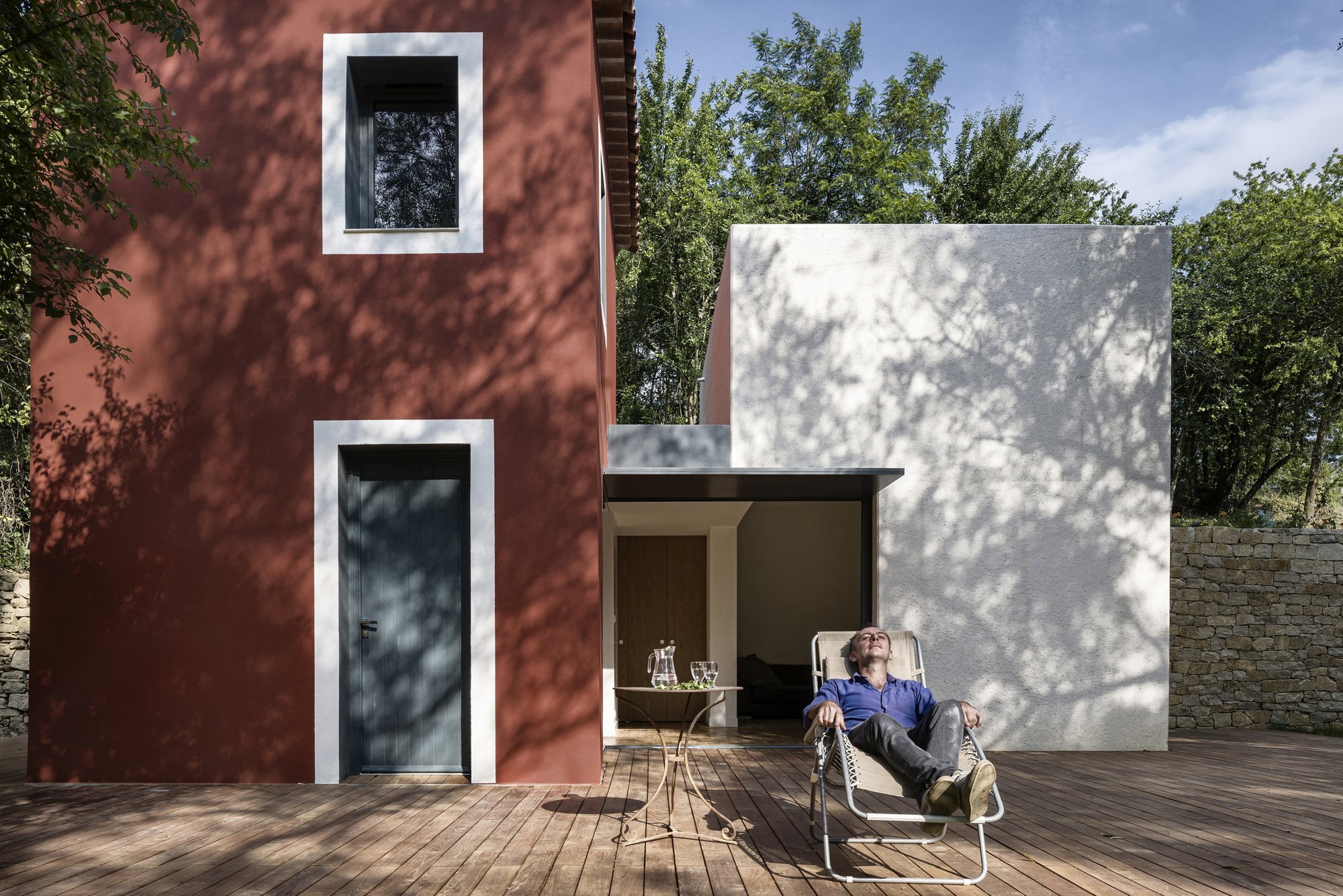 The project has been dubbed "Rehabilitation of a Rural House". Originally a small cottage with a single room in the lower and upper levels, the house now boasts a few additions to meet the needs of its owner, while retaining a minimal footprint.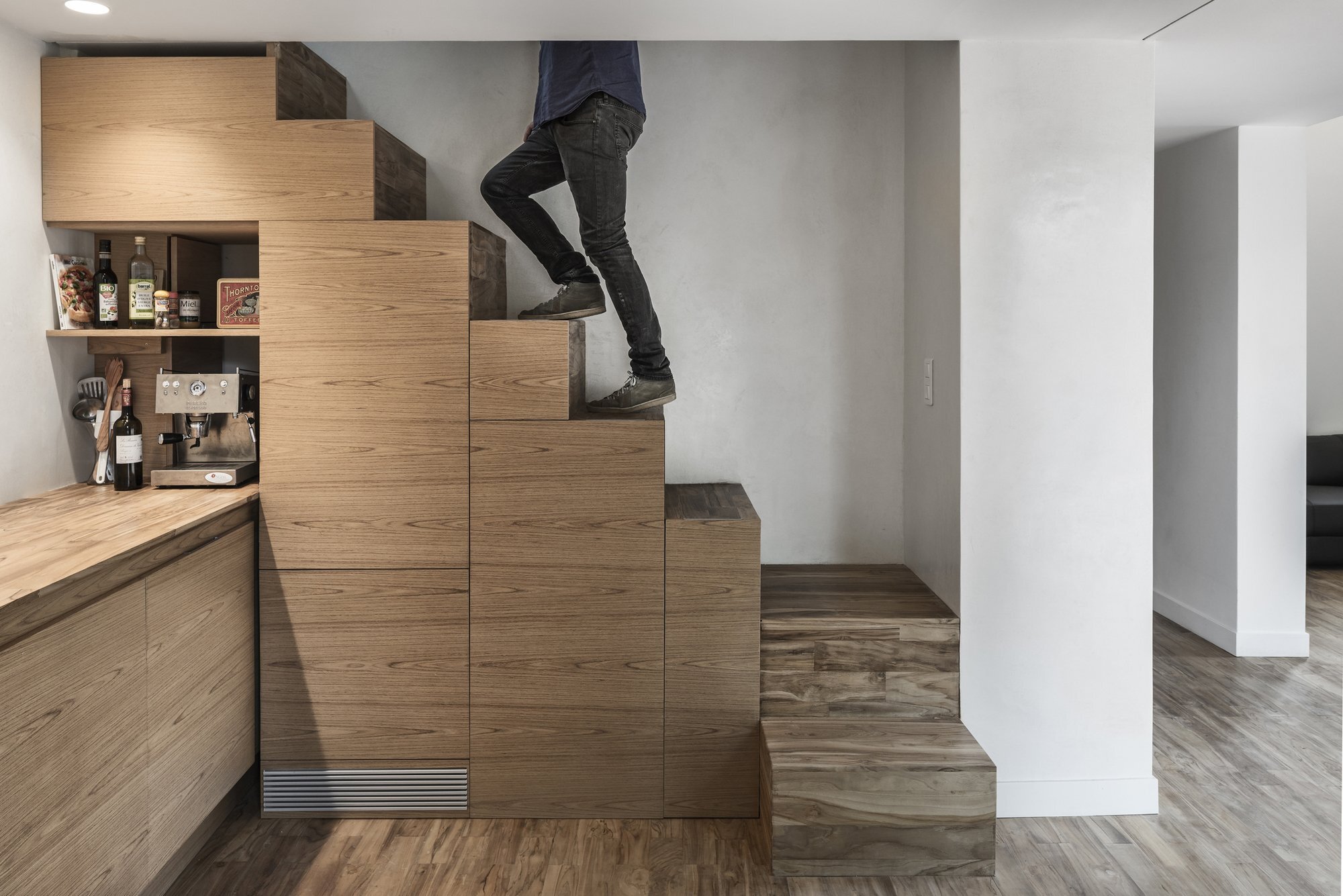 The extension adds some much needed circulation space, as well as a downstairs living room and bathroom. The addition wraps around the side and back of the existing structure, leaving the original front façade largely unchanged (apart from a lick of paint, and the new doors and windows).
The entry leads directly into a compact, contemporary kitchen. A staircase has been incorporated into the redesign, and doubles up as storage, containing a pantry and the refrigerator. When entering the living room, the low ceiling gives way to a lofted ceiling.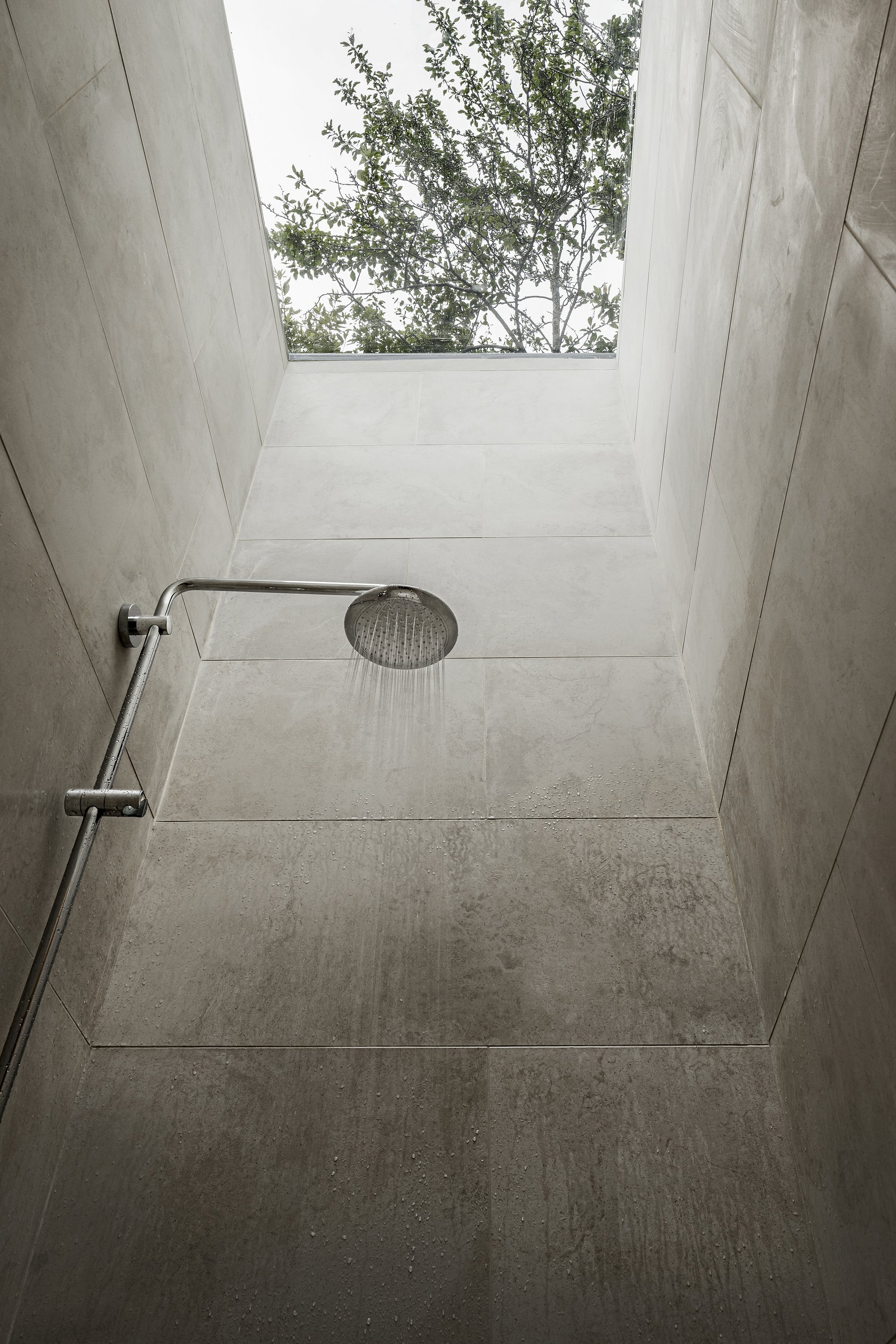 The living room contains a sofa, a rustic dining table with a few chairs and the homes main source of heat, a wood-burning stove. The room is lit by patio doors that look outwards to the exterior deck and stone terrace walls. A second window has also been included above the stove to light the upper sections of the room.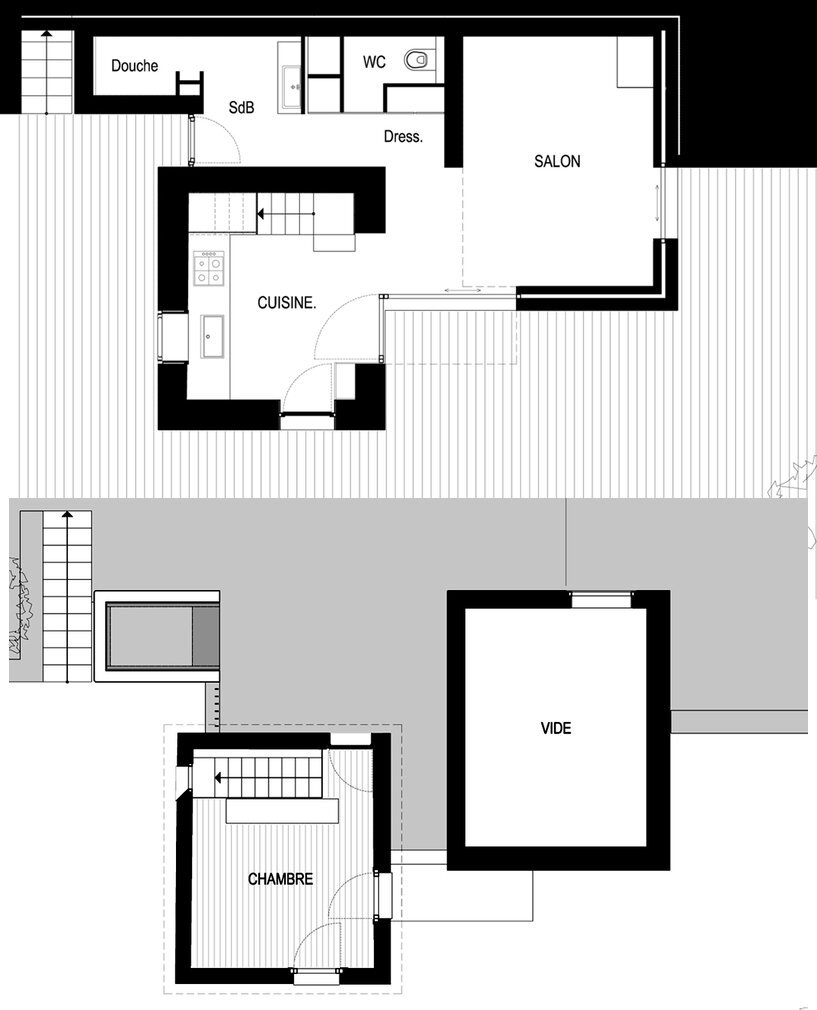 The back of the new addition is taken up by the bathroom. My favorite aspect of the bathroom (and the entire house) is the shower, which has a glass ceiling that frames the foliage of nearby trees. The home on the whole, seems to be filled with a quiet, relaxing atmosphere thanks to its design, finish and location.
For more small houses check out The Blooming House with Wild Flowers by Studio Gaon. Or, this shoemakers workshop that gets transformed into a small family home. See all small houses.
Via ArchDaily
Photos: Aldoa Moretti