This experimental project, set in the town of Chacras in the province of El Oro, Ecuador, aims to provide owners with an alternative, affordable form of housing. The project was initiated by local architecture firm Natura Futura Arquitectura, with the help of Cronopios-el Oro (a cultural management collective).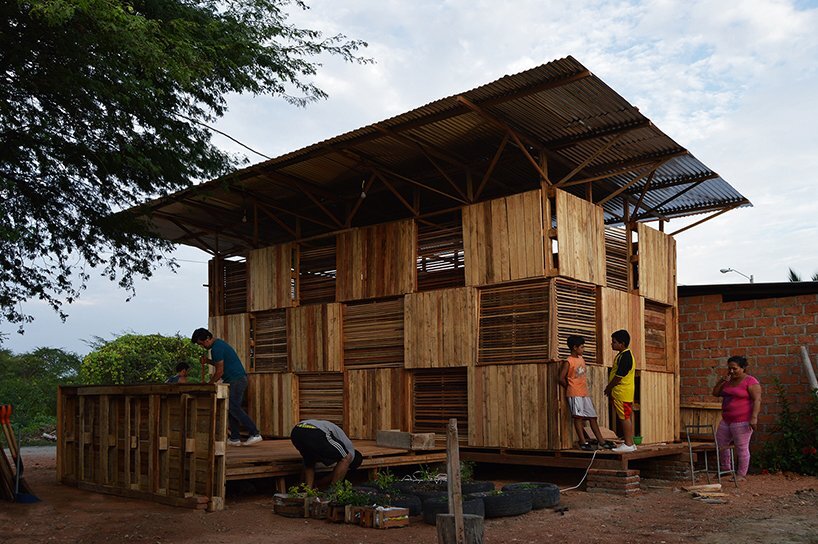 The owner of the house, Don Velfor, lost his own home during an earthquake in April of this year. It took a total of 10 days to construct the new building, which has been dubbed "Proyecto Chacras" by the designers. Much of the workforce consisted of volunteers who donated their time, materials and tools.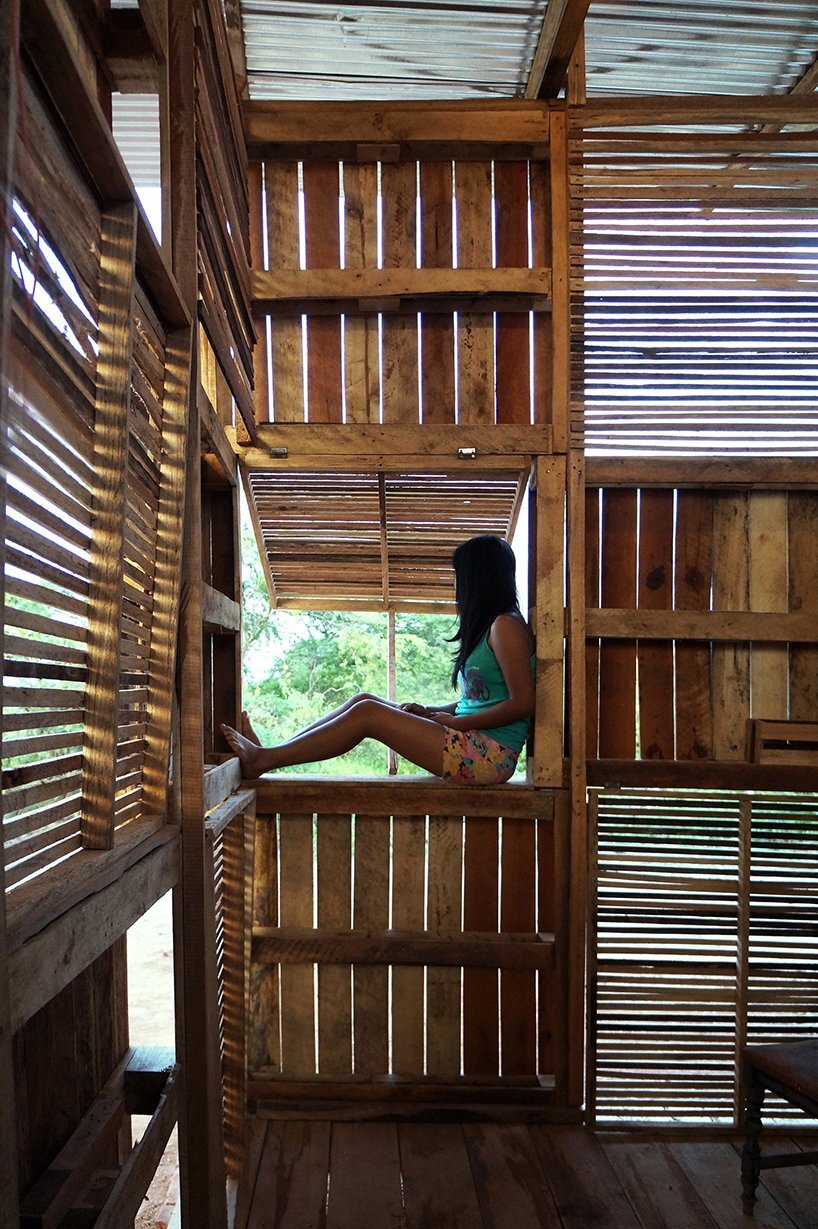 Ecuador's challenging climate required the architects to introduce some low-cost, but effect methods of water-proofing the home, and maintaining a comfortable interior environment. The structure is raised off of the ground level allowing air to circulate beneath.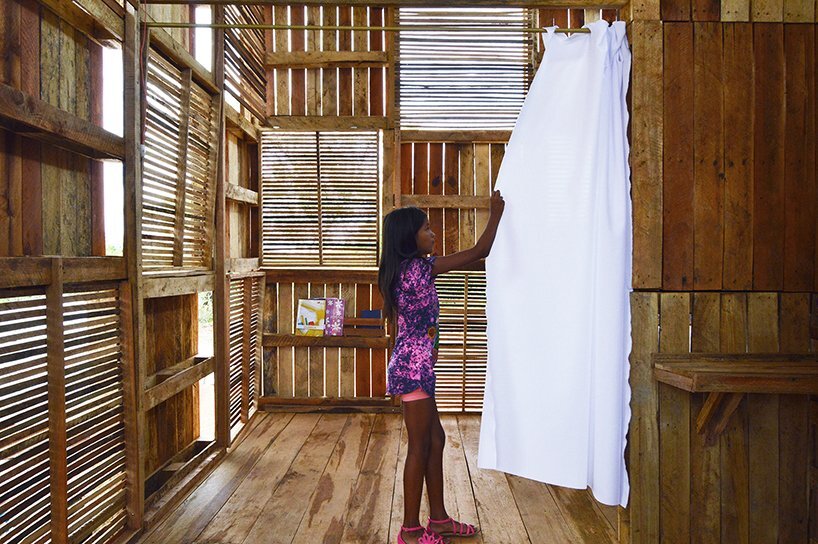 The roof is raised about two feet above the walls providing an exhaust for warm air. It also extends beyond the wall line by several feet. These measures, and along with the fact that the walls themselves aren't solid, ensure cross-ventilation.
The design of the home is based around three main areas – the bedroom, kitchen and living room. There's also an exterior deck that serves as another living space. The bulk of the home is built from salvaged wood pallets. The regularity of the pallets creates the overall aesthetic, as well as defining the window and door openings.
For more small houses check out this Worker's Cottage renovation from Sydney by CM Studio. Or, this home in Chile that makes use of a train car to create living spaces. See all small houses.
Via DesignBoom
Photos: Natura Futurara Arquitectura