Located in Ogulin, Croatia, this small house on a hill is intended to act as a quiet refuge for its owner. The idea of a building a house on the plot evolved over time; it was first home to a simple wooden deck.
The client enlisted local design studio PRO-S to help design and build the house. Tomislav Soldo was responsible for the overall delivery, and the project was completed in 2016.
The house contains a total of 1076-square-feet (100-square-meters) spread over a small basement, ground floor, and mezzanine level. Set among the rolling hills of Ogulin, the house features panoramic views of the countryside and mountain landscape beyond.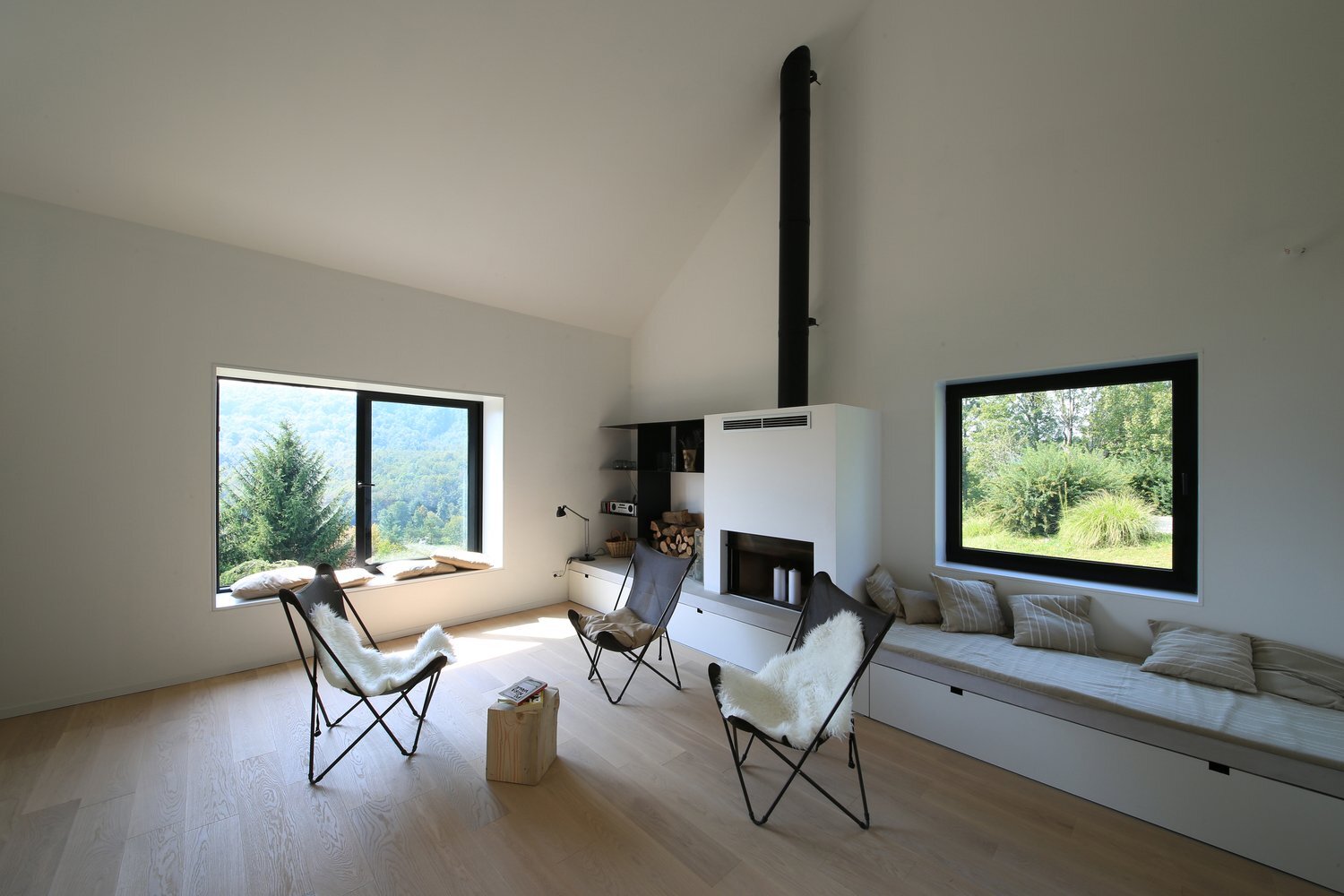 From the architects: "Without any need for flirting with or referring to existing and traditional in its surrounding, with no need for appropriation or approval, this was simply about to be a house on a hill, a terrace extension and enclosed belvedere."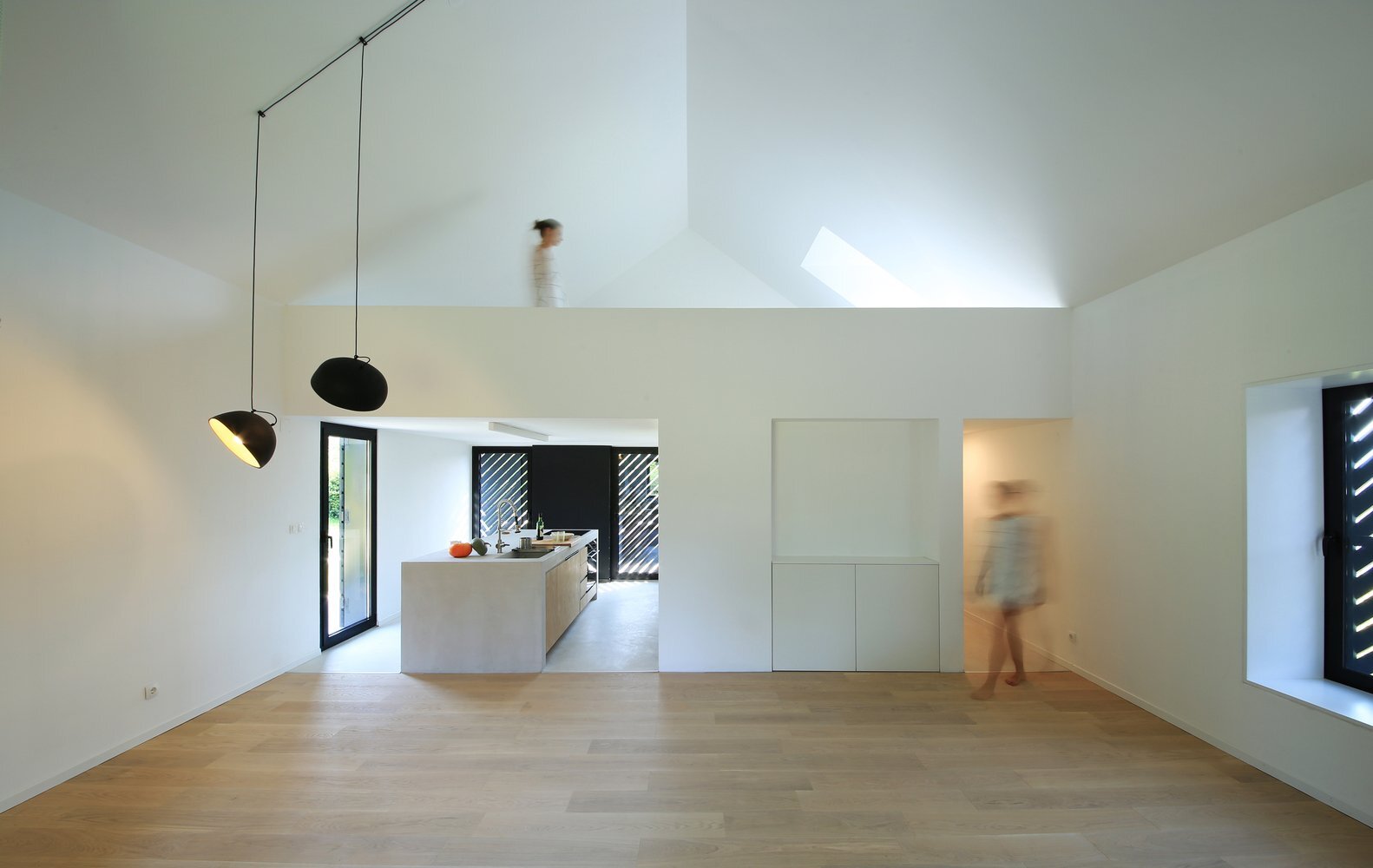 The interior features a very plain, minimalist-like, finish. The walls and pitched ceiling have been painted white throughout, with the wood floor and black window frames providing the only relief from its omnipresence. It's also been decorated sparsely with furniture pieces.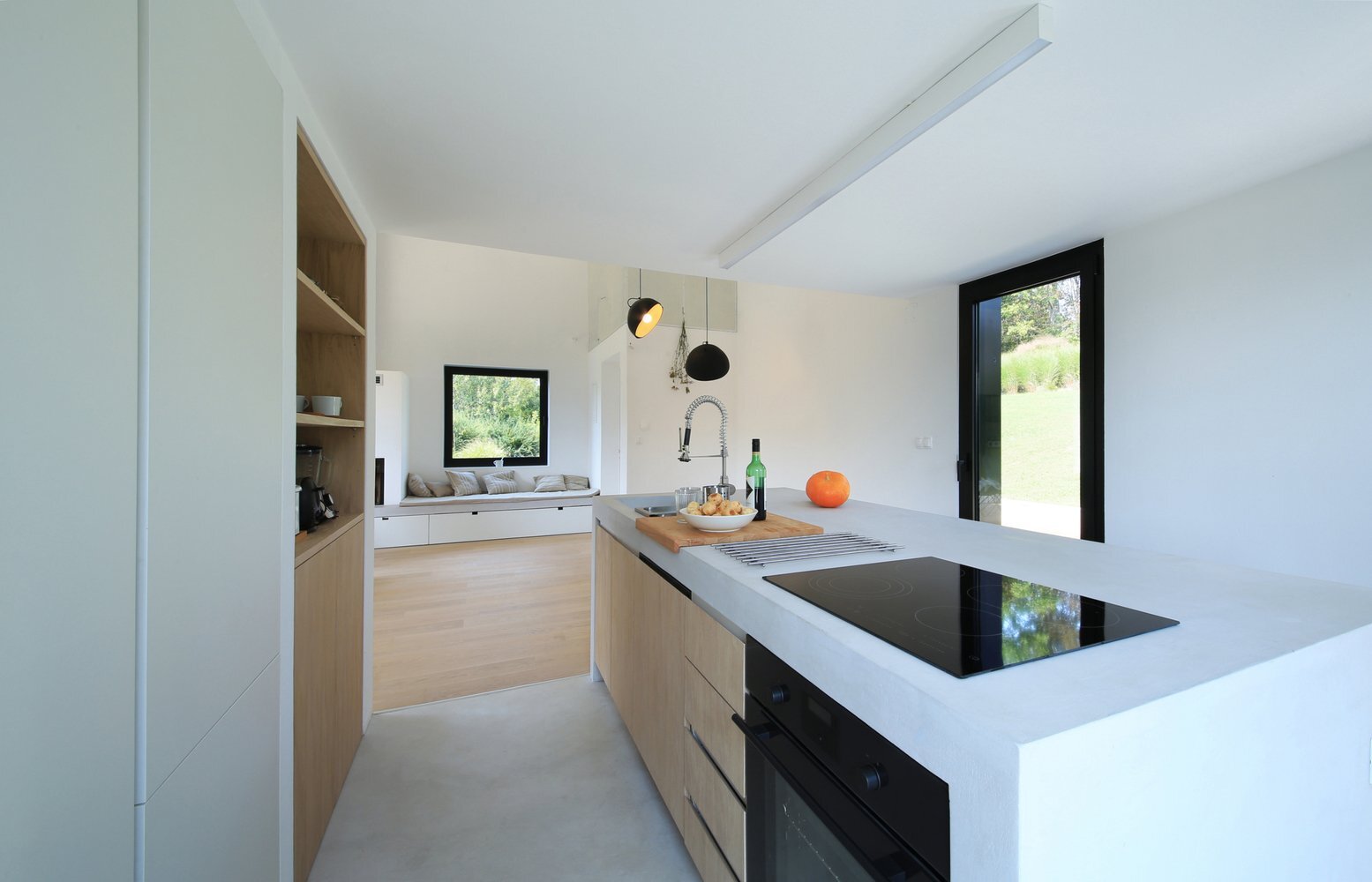 The house provides no less than 6 means of access; the ground floor is littered with patio doors. The main level contains the home's kitchen, dining area, and living room all within an L-shaped layout. The remaining corner of the house is dedicated to a relatively generously-sized bathroom.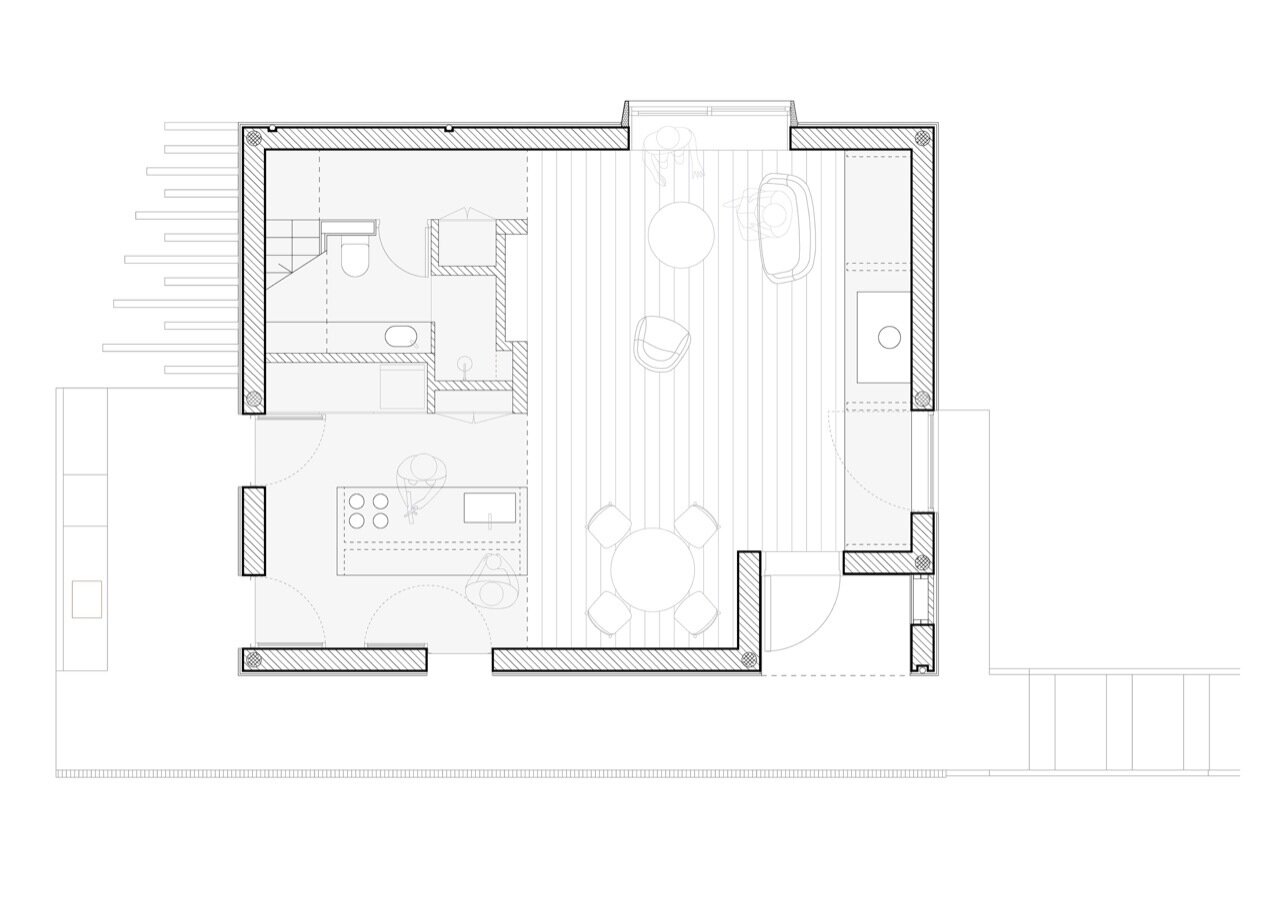 The upper level mezzanine overlooks the living room and acts as the bedroom. When constructing the building, they made use of aerated concrete blocks, which according to the architects allowed the home to meet the required insulation levels alone. They've also made use of natural ventilation to keep the house cool in summer.
For more small houses check out Landhouse, a home that's nestled into its environment. Or, TPL08, a simple build that's composed of local materials. See all small houses.
Via ArchDaily
Photos: Jure Živković