Dubbed Porta Palace, this contemporary tiny house on wheels is one of the first to have been built in The Netherlands. It's been created by Dutch designer/builder Daniël Venneman with the help of it's future occupant, Jelte Glas.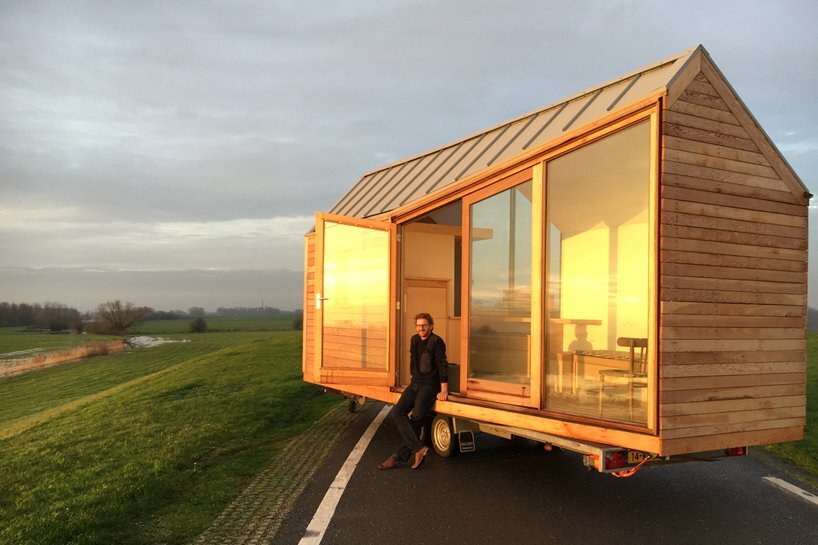 A lot of tiny houses are built in the style of chocolate-box cottages, with relatively small windows and decorative finishes that are, usually, purely aesthetic. That's not the case here — Porta Palace stripes it back to basics, with large windows and simple, clean finishes.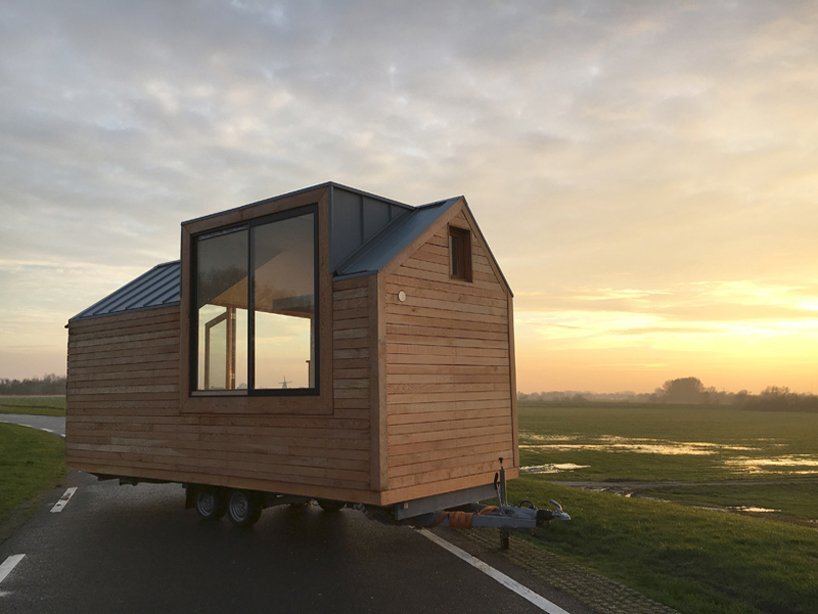 The house is designed to stay within the European regulations for trailers. It has a width of 2.55 meters, a height of 4 meters, and a maximum weight of 3500 kg (that's 8.3 feet wide, 13.1 feet tall, and 7,700 lbs respectively). Lightweight materials have been used where possible to minimize the axle load (like the seam metal roof).
The large windows allow you to see through the house on all four sides. On the inside it's been finished in a mix of woods, with white-painted drywall being applied to the walls and ceiling. The layout is super simple and is oriented outwards towards the large windows.
The first floor of Porta Palace contains a bathroom, kitchenette and a living area. A series of boxed storage cabinets serve as a means of accessing the loft, which contains the sleeping space. Another set of large windows run from the loft down to the kitchen – no matter where you are in this tiny house, you'll have plenty of views and natural light.
Porta Palace is intended to showcase bio-based construction. It features a timber frame structure with hemp-flax insulation and clad with pretreated wood. In the future, they hope to power the home with solar panels. The duo are currently busy creating a tiny village in The Netherlands, much like the one Jay Shafer has been talking about for years.
For more tiny houses like Porta Palace, check out this off-grid home on wheels in Greece. Or, The Collingwood, a modern shepherd's hut by the Canadian company Gute. See all tiny houses.