This apartment in Madrid, Spain is designed to fulfil the needs of a single occupant, while also being capable of accommodating several people. Created by architects Arantza Cortázar, and Álvaro Fidalgo, they have dubbed the apartment "The POP-UP House" due to its flexible furnishings.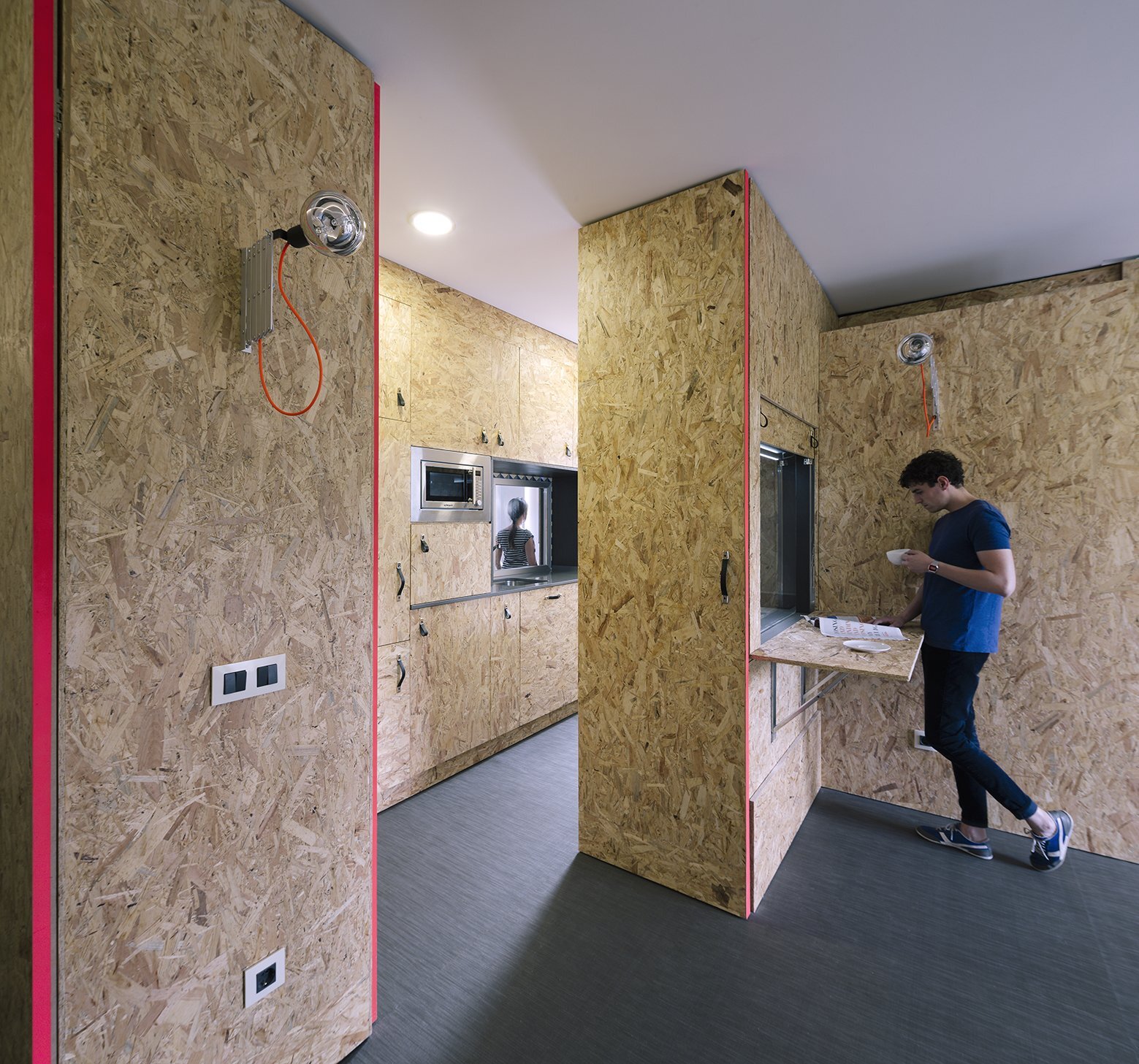 The POP-UP House is intended to address the phenomenon of single occupancy, a trend that is on the increase in metropolises throughout the world. More economically developed countries like France, Germany, Spain, the UK, and Japan are seeing around 40% of their homes occupied by a single person.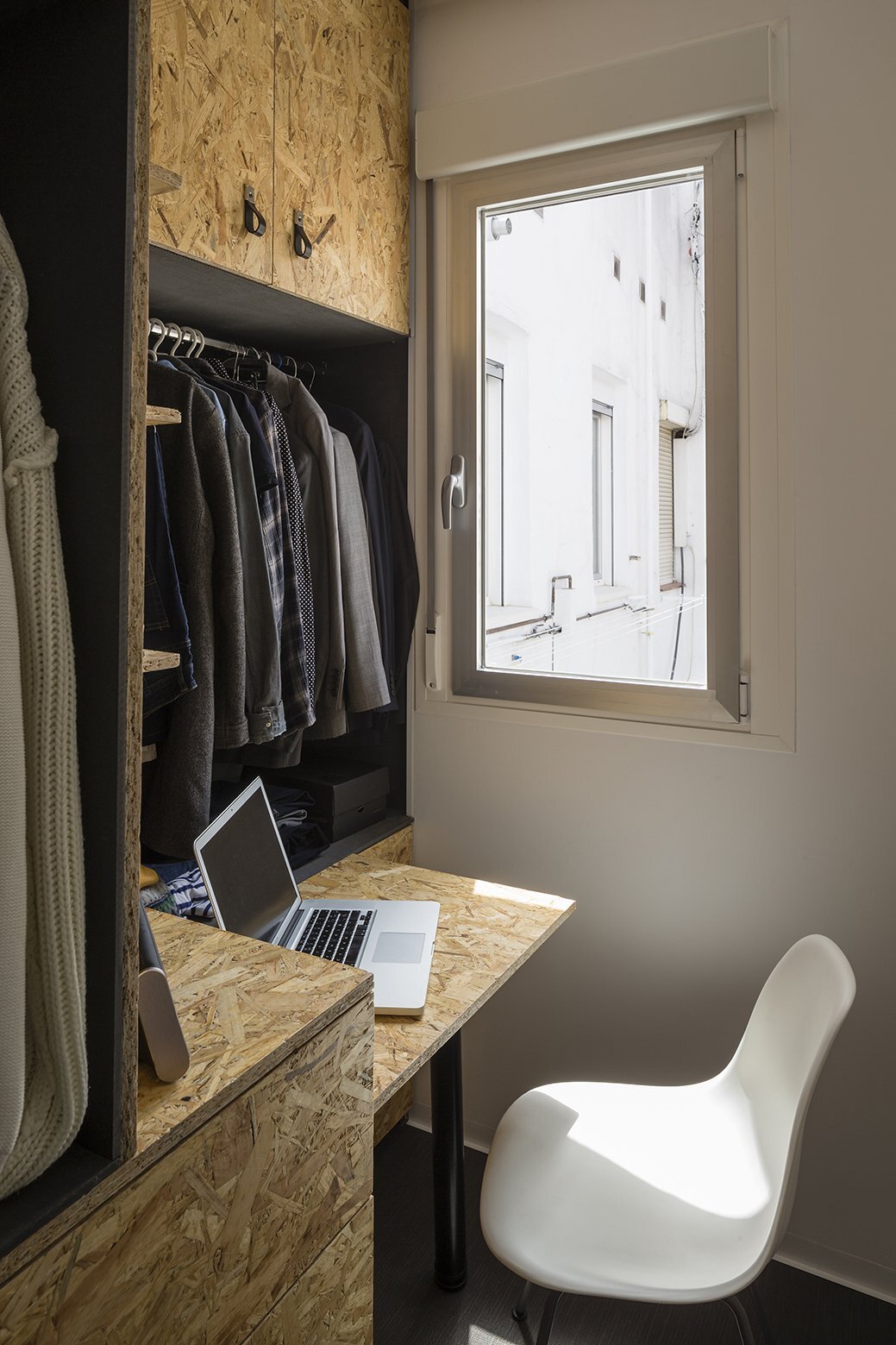 The single phenomenon has been driven by increased life expectancy, the emancipation of women, and young professionals. It seems that living alone no longer amounts to being alone. The POP-UP House caters specifically for a single user through the use of what the architects call "thin furniture".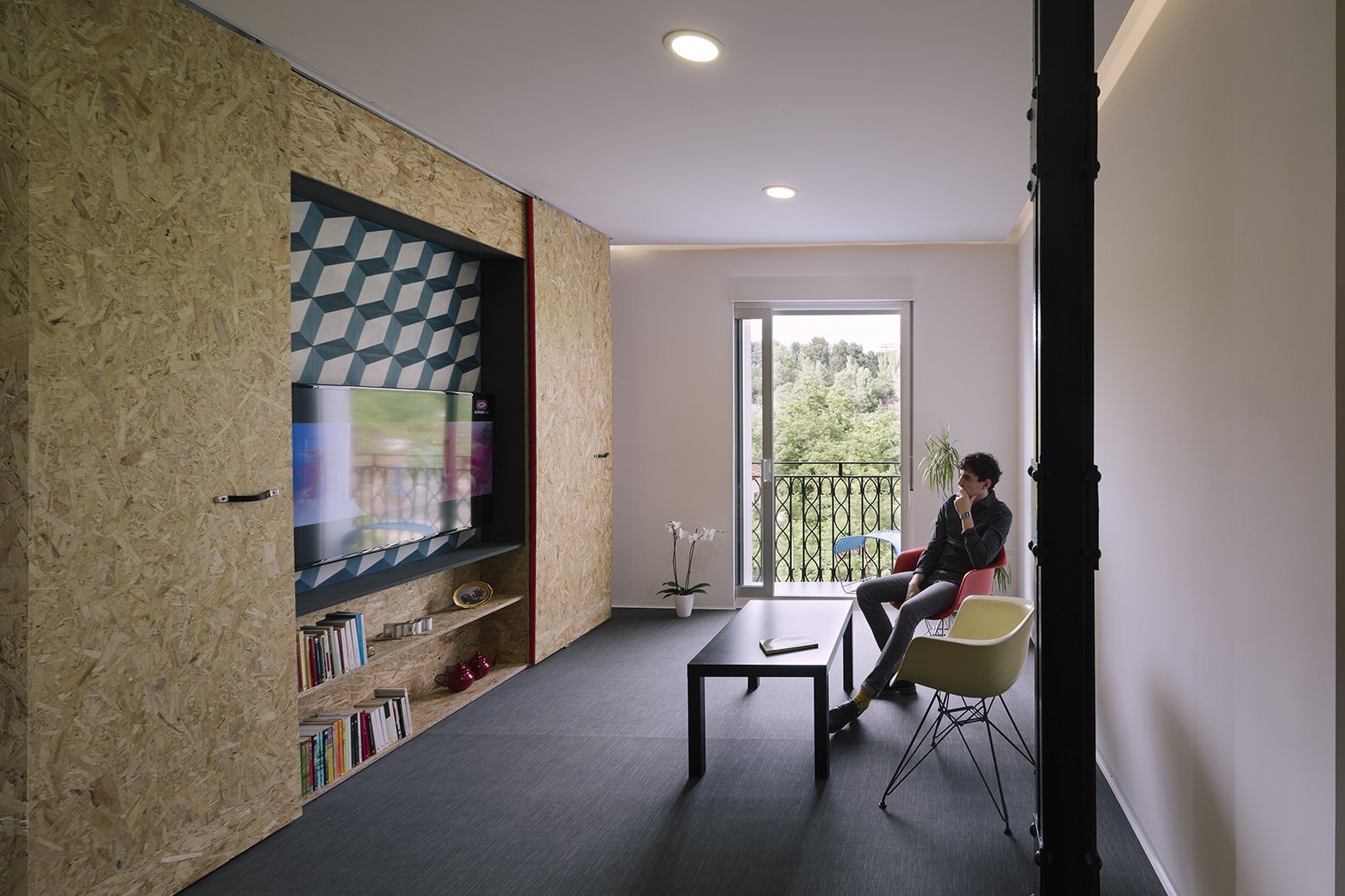 The apartment contains a total footprint of 732 square feet (68 square meters). The floor plan has been divided up by a series of individual units, constructed from OSB, that form the functional living spaces. Instead of envisaging a home as a series of rooms, they broke it up into a number of facilities. For example, there isn't a bathroom but a shower, sink, and toilet component.
The POP-UP House contains two bedrooms, each with its own en-suite and closet/storage space, a kitchen dining area, a study nook (off of one of the bedrooms), and a living room. Some of the different components have been loaded onto wheels allowing them to be moved to "open" up different spaces.
According to the architects, the apartment previously made use of just over 50% of the floor area. The new space is able to make use of up to 77% of the floor area thanks to it's clever design. Oriented Strand Board (OSB) has been used throughout because of its economy and versatility.
For more apartments check out this Japanese home which splits the space up with a series of partition walls. Or, this apartment that doubles up on space thanks to its moving walls. See all apartments.
Via ArchDaily
Photos: Miguel de Guzmán