Polly is approximately 90% recycled/salvaged materials. She is constructed predominantly with pallets packing cases and other wood picked up from the side of the road. The only new materials were acrylic plastic cut to size for the windows, a skylight and interior plywood. Her wall linings are carpet (with the Hessian side facing outwards) and roof and walls are lined with zinc-galvanised corrugated iron.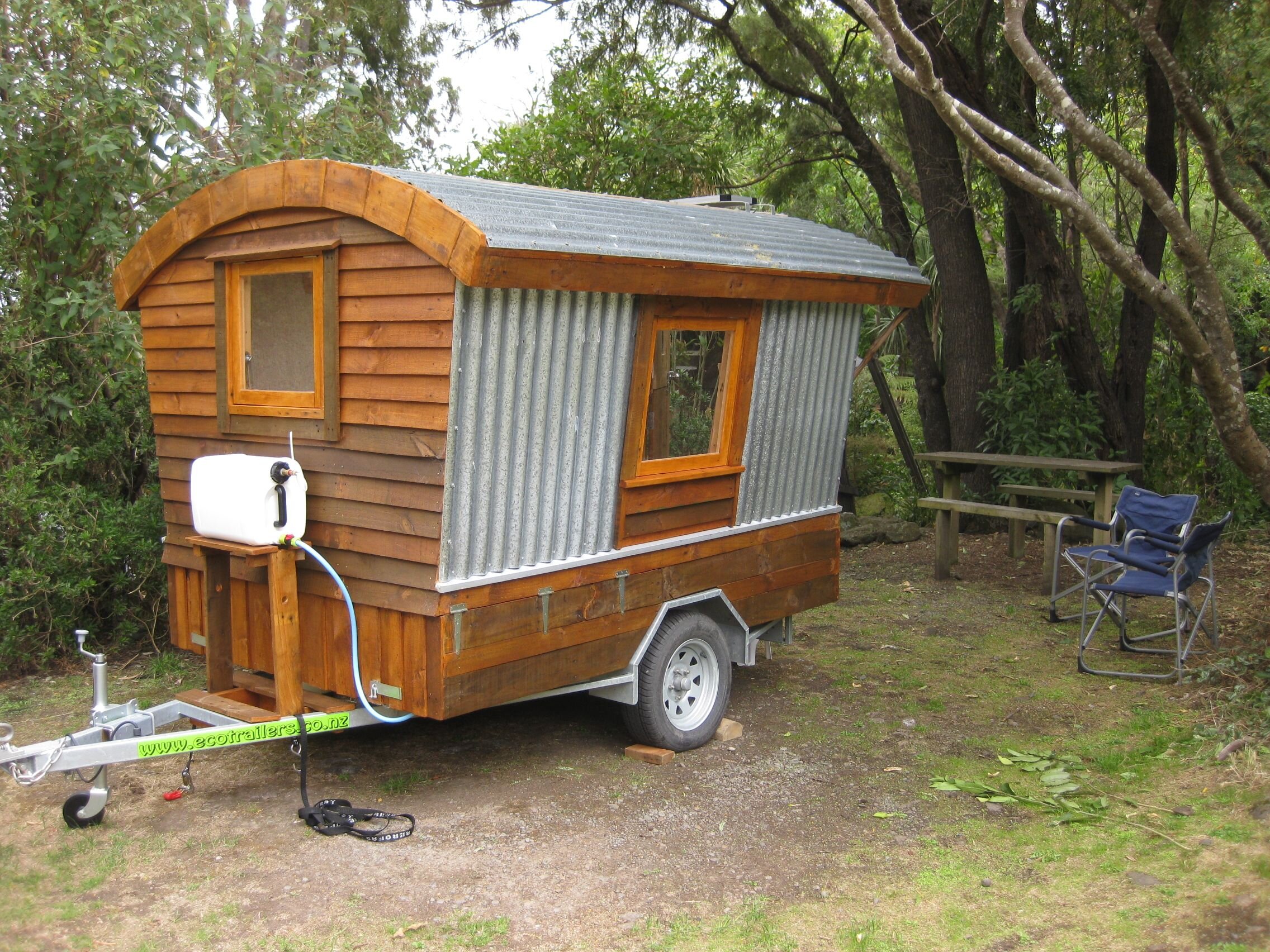 Polly is completely insulated with wool offcuts. She is also removable from the 7 x 4 trailer and has a 40 litres of potable water, a 40 litre waste water tank, a solar charged LED lighting and a water pump.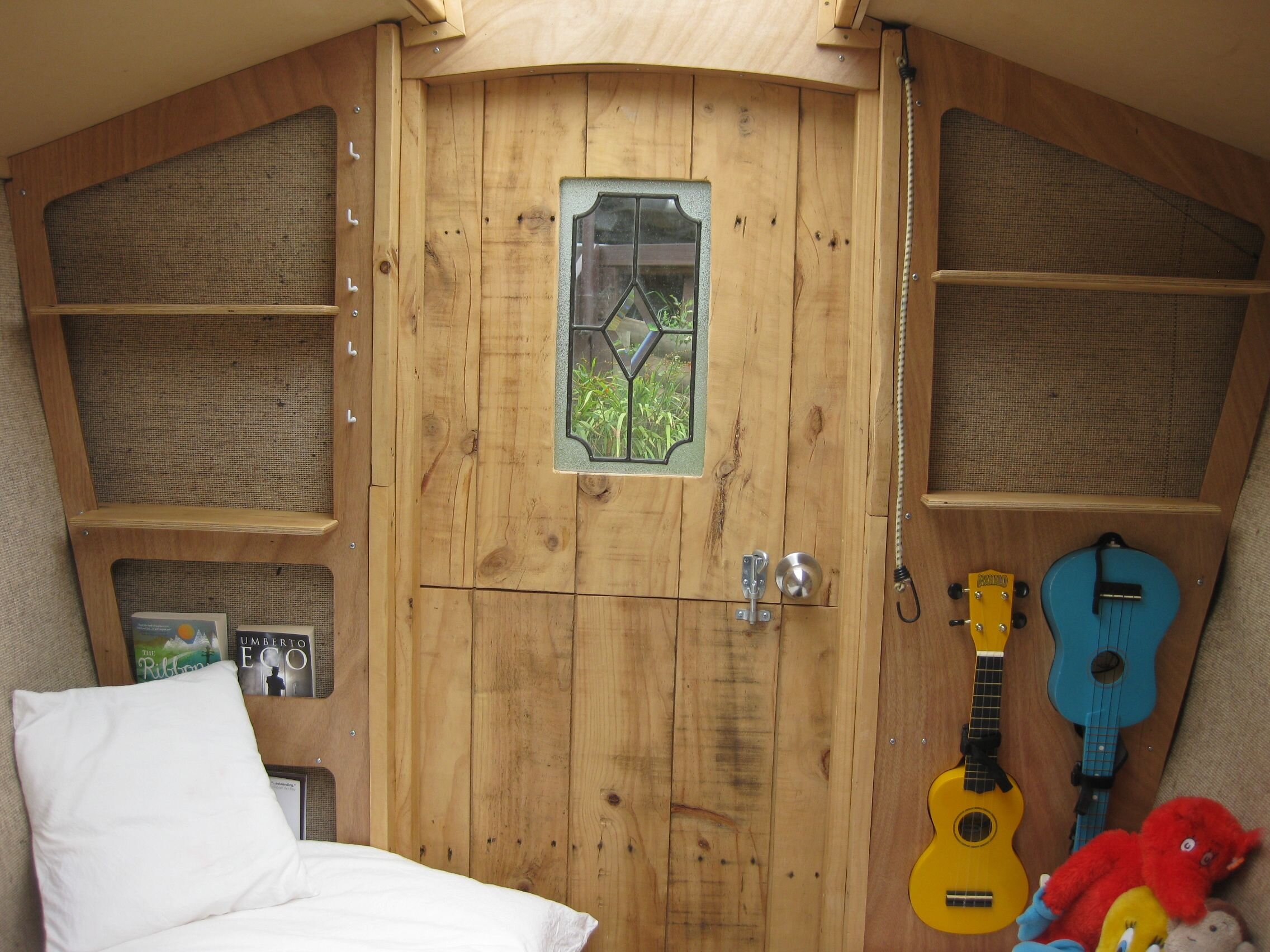 The table and shelf consist of small panels that can be stored under the cushions of a narrow bench that's supported by the wall. Panels under the pillows of the wide bench span the companionway leading to the sink bench/stove, transforming the seating area into a double-sized sleeping area.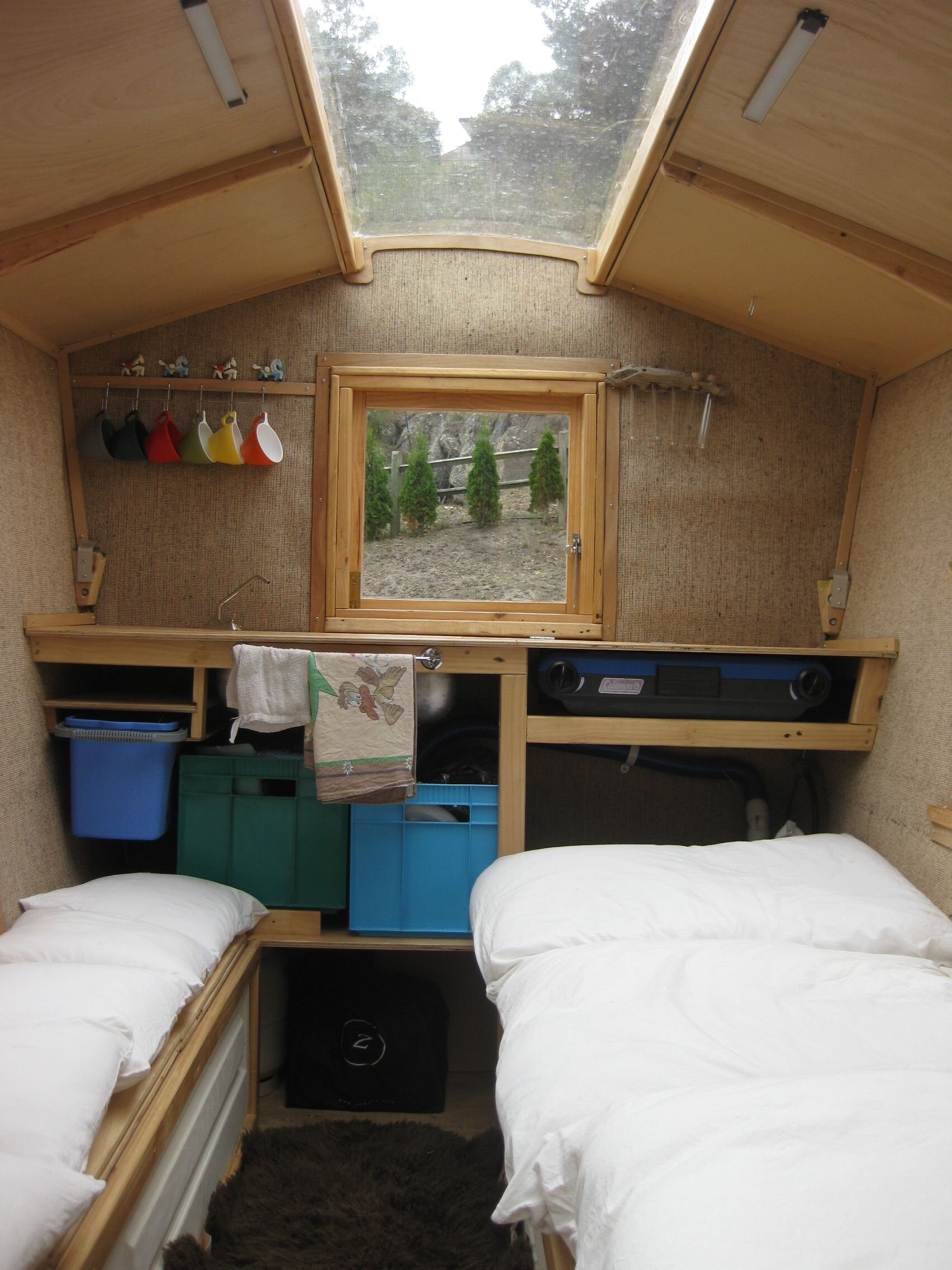 There is room for a chilli-bin under the bench and a porta-loo too! Polly can actually sleep four, with two canvas bunks slung between aluminium poles that are supported by brackets on the walls – kids only! Total build cost $2200 NZ (excludes trailer which was around the $2200 mark too a few years ago).
The tiny-house movement is gaining momentum in New Zealand but Polly is the first micro-house! Polly was the product of a goal to have camping holidays in style. Now she performs multiple tasks from mobile office to kid's playhouse. She's even a conservatory, staying warm and cosy long after the sun goes down.
This is post is a user submission – many thanks to Craig for sharing his awesome little project with us.
Have you got a project or tiny house plan you'd like to share? Tell us about your project with a photo or two attached and we'll share it through our website.
For more user submitted projects check out this Dome Home that was built for $200 using reclaimed materials. Or, for more tiny houses check out this converted boiler room by Christi Azevedo. See all tiny houses.