Architect Manual Ocaña was responsible for delivering this apartment redesign on the behalf of a client who knew exactly what they wanted. The apartment, dubbed Parais@, is set in the region of Torrejon de la Calzada in Madrid, Spain.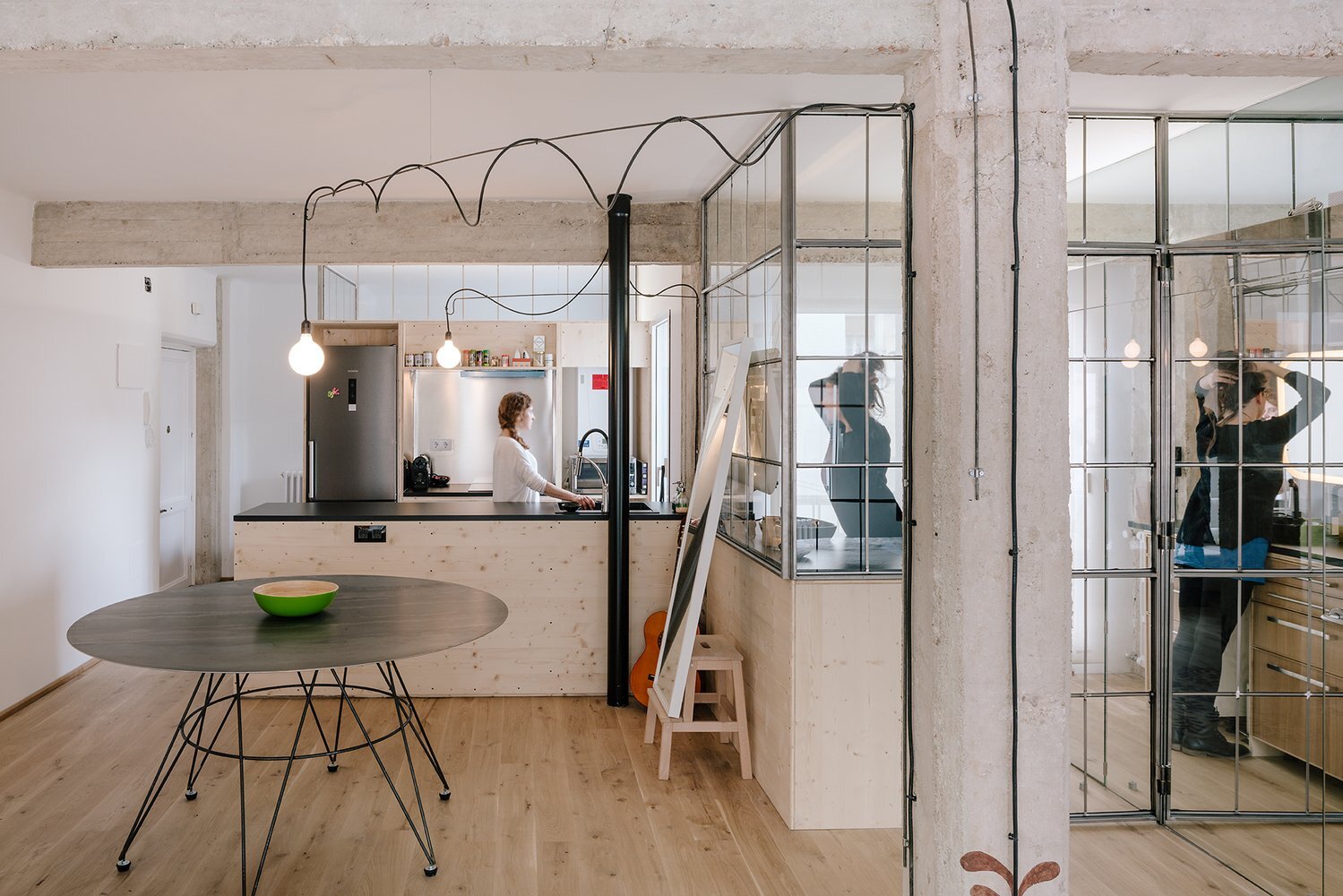 The unit has been divided into three bays of 183 square feet (17 square meters) giving it a total floor area of 549 square feet (51 square meters). Much of the fabric of the building has been left "as is", other than a fresh coat of paint on the walls.
The redesign involved inserting elements into the space. The different rooms of the home are now largely defined by a series of glazed partitions. They keep the apartment bright and airy, but at the cost of privacy (it obviously wasn't a concern for the client).
A large mirrored volume has also been created. It measures 16.4 x 7.25 x 7.25 feet (5 x 2.21 x 2.21 meters) and adds to the sense of spaciousness despite taking up a chunk of the floor plan.
If you find it hard to make sense of the apartment from the pictures, it may partly be due to the client specifically asking for a disorienting layout. I'm not quite sure what the logic behind that idea is. The right end of the property contains a living room and master bedroom.
The midsection of the apartment is taken up by dining area/workspace, a laundry room (found in the mirrored unit), and the bathroom/restroom. The kitchen and a second bedroom are placed to the back end, near the entrance. Other requests by the client apparently include real wood flooring with a design inspired by Beyonce's tattoo on it (yup, you read that right).
For more apartments check out this 269 square foot micro-home that's designed to cater for a chef and his partner. Or, Alan's Apartment, a contemporary apartment renovation from Barcelona. See all apartments.
Via ArchDaily
Photos: Imagen Subliminal