This simple studio can be found in the backyard of a home in the town of Nesodden in Oslo, Norway. The project was developed out of a need for more storage space and a work studio.
The client contacted local architecture firm, NATAAS, and together they set about developing a plan that would address their needs.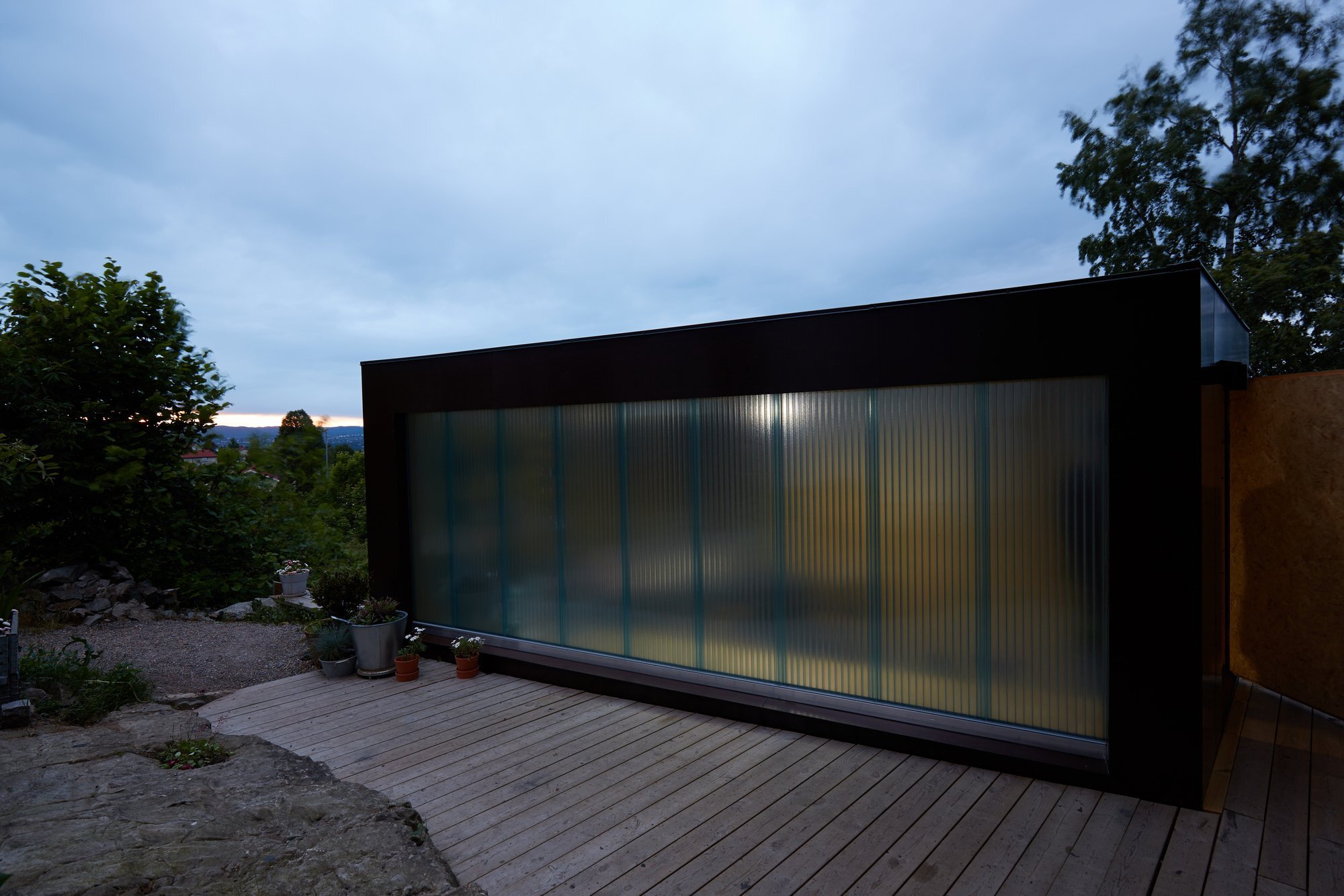 The result of their collaboration is a small, 161 square foot (15 square meters) unit that focuses on lighting; both natural and artificial. Natural light is accounted for on the inside through the use of a translucent western wall. At night, a series of lamps illuminate both the studio and its exterior deck (again, sharing light through the wall).
The new studio also allowed the main home to be changed – an existing storage room was converted into a bathroom, and the previous in-house studio/guest bedroom was transformed into a larger living room for the owners. It's for this reason that garden sheds and rooms have become so popular in the last few years (that, in combination with an unstable property market).
The inside of the studio is finished largely in OSB. Furniture and storage units have also been created from the material. Other than that there's not much more to see – everything's stored away.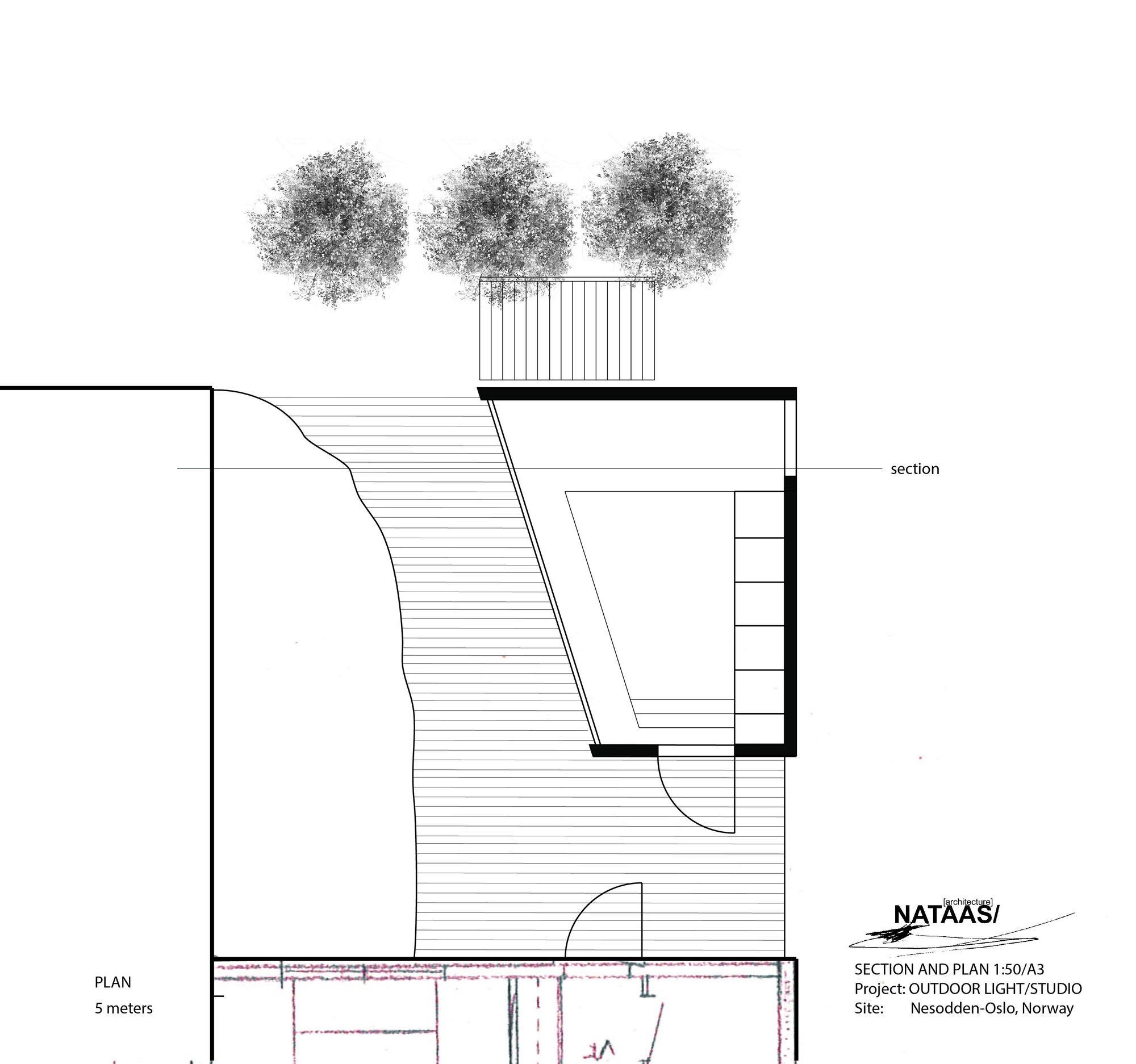 It's not clear whether the studio will also serve as a guest bedroom (after having replaced the one in the main household). There certainly isn't any sign of it accommodating that function in the floor plan.
Via ArchDaily
Photos: Haakon Harriss