A new company, by the name of Ori, is attempting to introduce small space solutions that combine interior design with robotics. They've created a family of products that make of responsive technology, allowing the owners to transform interiors at the push of a button.
Dynamic interiors, where rooms can be changed to serve several functions, have been around for some time. Ori is possibly the first company to capitalize on those ideas and provide them as a product. The design team is lead by Yves Béhar of the award winning studio Fuseproject.
The timing is probably about right – the recent surge in home automation and smart technologies, combined with the need for more flexible living spaces as we move towards smaller homes could make it a winner. However, innovative design usually comes with an expensive price tag.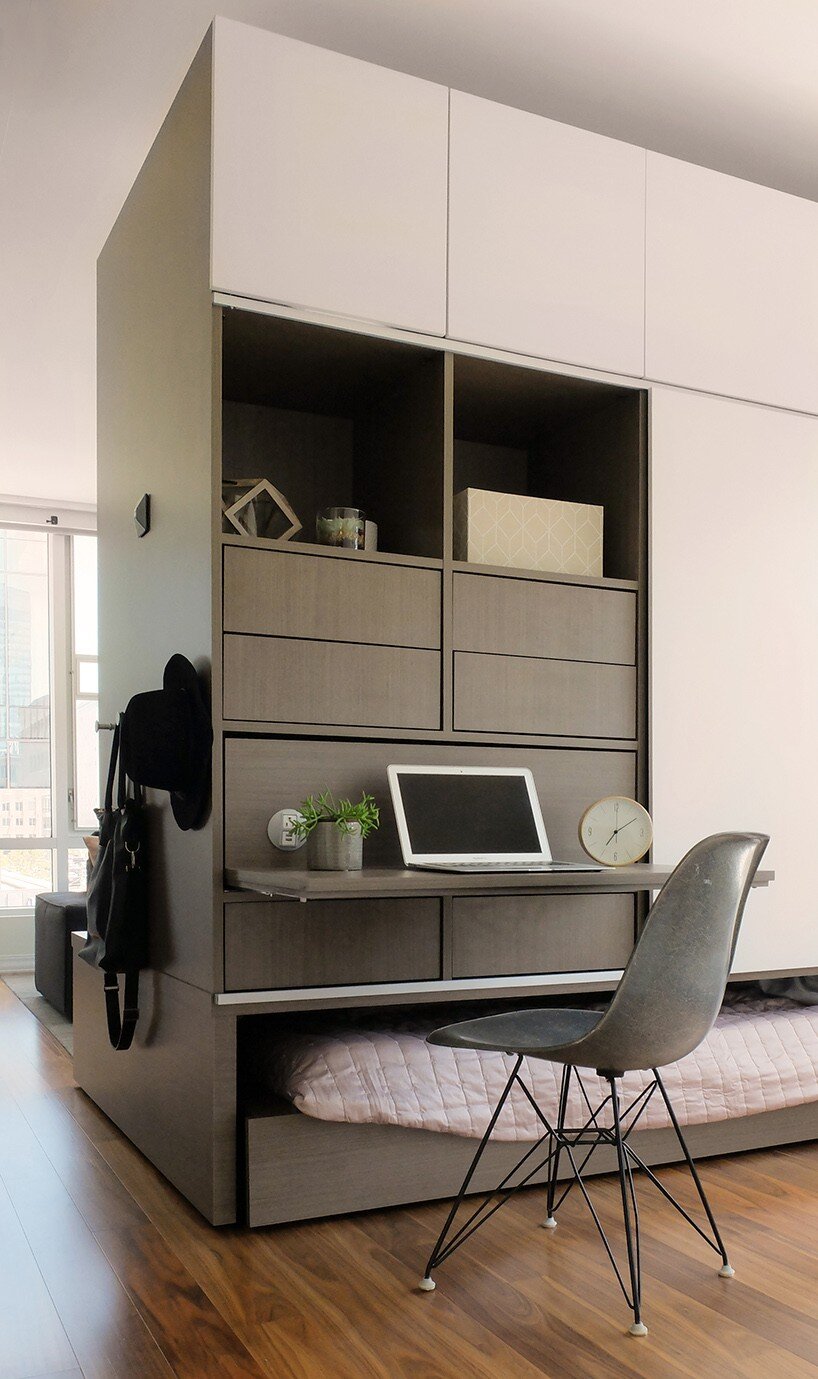 From Béhar: "Many people living in urban environments no longer have the luxury of space, or they are choosing to live in a smaller footprint. What Ori does is to maximize the functionality of a space; with robotic technology it creates a beautiful and transformative living and working environment that is unlike anything the world has seen."
Their initial offerings include a unit which will allow you to transform a living room into a bedroom at the touch of a button. By moving the unit they're able to hide-away any number of "rooms" which we make use of less frequently, such as a walk-in closet, or a home office.
But the technology and ideas aren't limited to the domestic market. They're applicable across a broad range of industries where space is a premium, from offices to retail environments; similar systems already exist in libraries. Ori builds on research carried out by MIT's media lab that uses technology to respond to the challenges of global urbanization. Nicholoas Negroponte, a founder of the project, acts as an advisor to Ori.
It'll be interesting to see if this trend of movable partitions will garner any mainstream attention. If it does, your next home could be an automated one.
For more smart homes check out the Fincube, a high-tech low footprint home. Or, the Soleta Zeroenergy, a tiny sustainable house. See all smart homes.
Via DesignBoom
Photos: Ori & Fuseproject