Designed in a collaborative effort by Japanese architect Taka Shinomoto, and Voar Design Haus, this one-bed apartment features an interior that the designers liken to a layered cake. The apartment is located in the countries capital, Tokyo, and has been named Opera.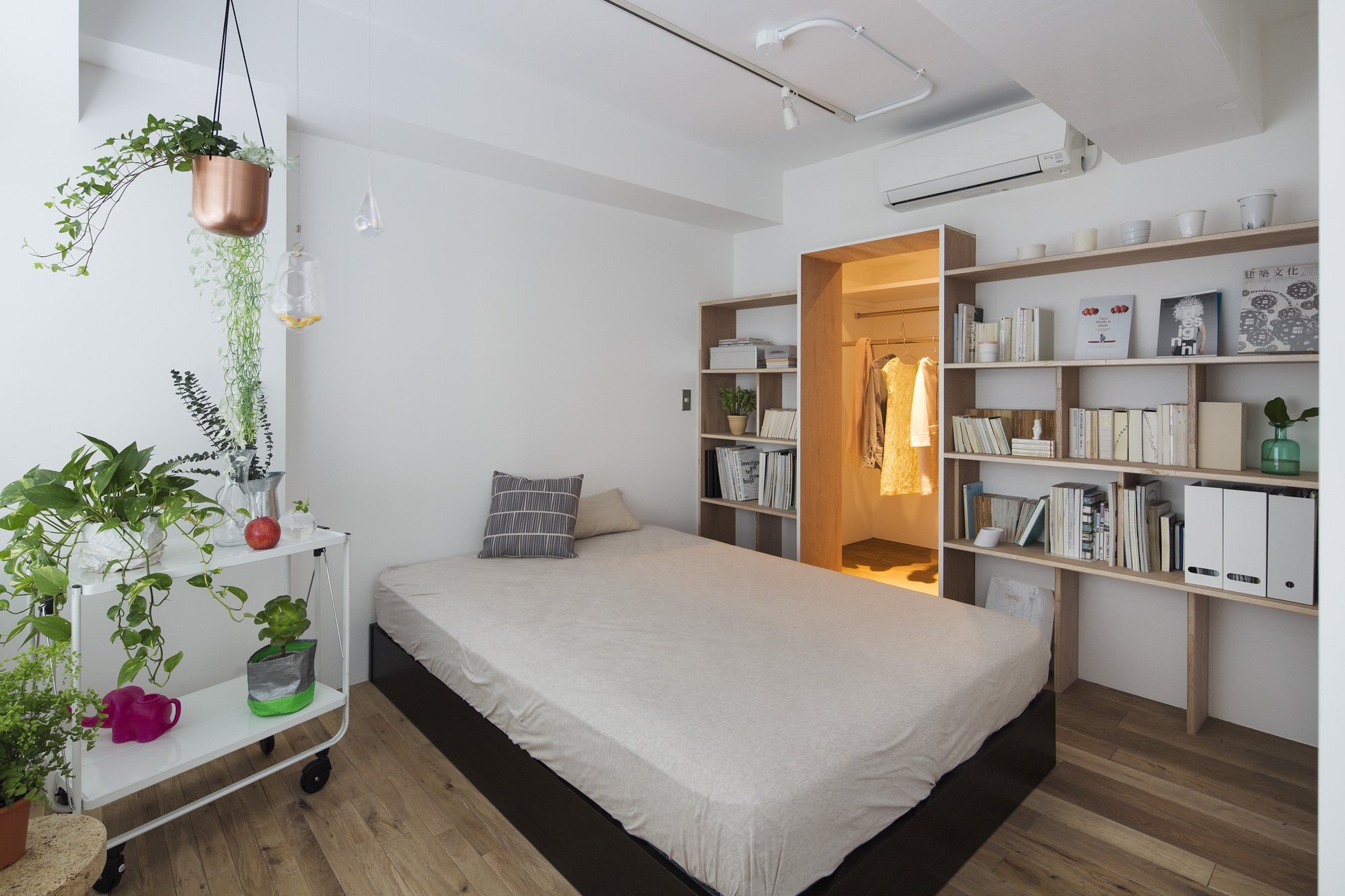 The unit has been given a fresh coat of paint to cover the bare concrete, and to help make the ceiling utilities more inconspicuous. On the floor they've installed narrow wooden planks that aim to "exaggerate the depth of the space using the illusion of for-shortening".
The wood floor isn't consistent throughout – the tone and color of the wood (and the walls) is changed in order to help subtly define living areas. The layout is a little unusual, with lots of walls dividing up the back end of the apartment into a series of small spaces.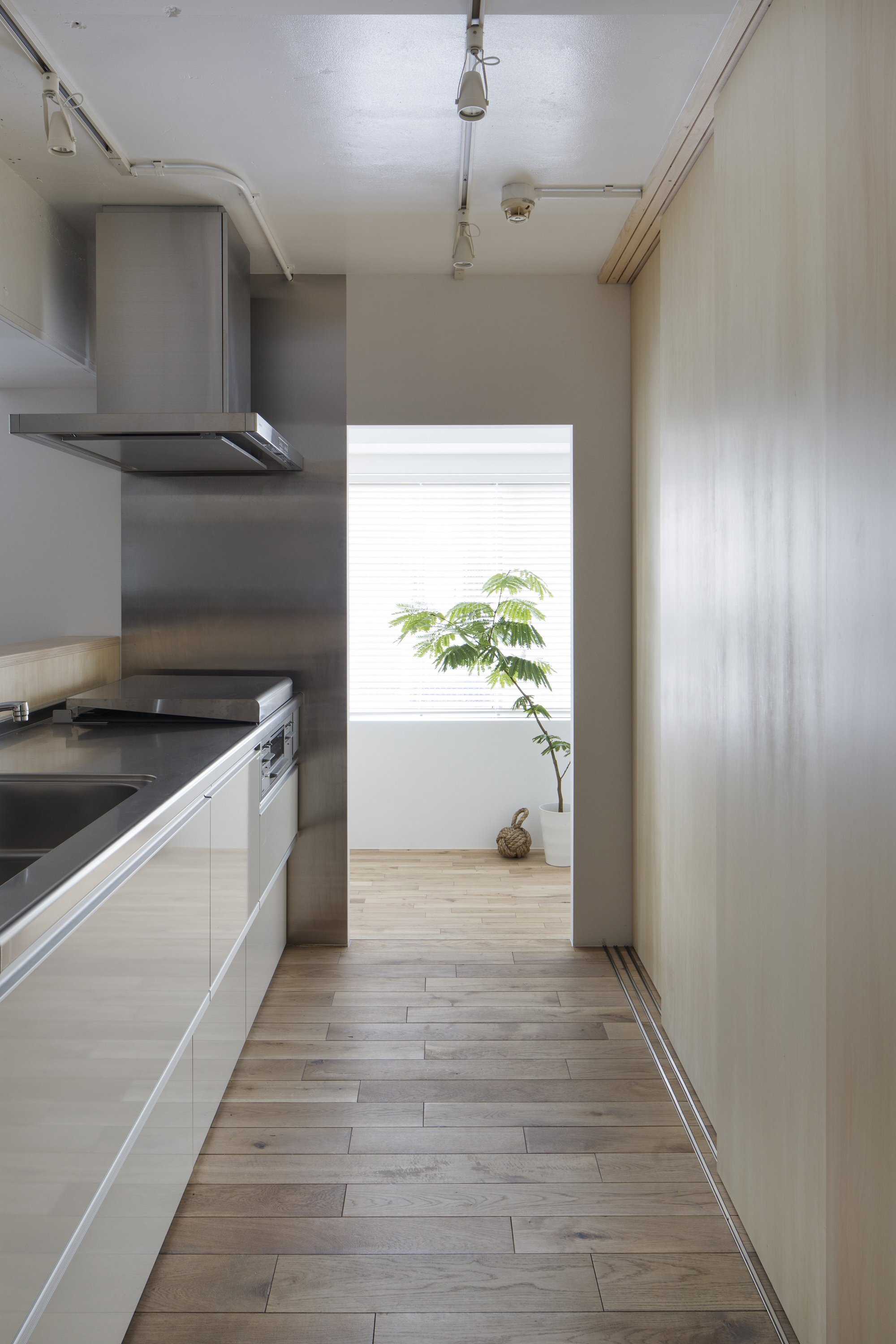 The entrance hallway contains a toilet and coat closet. It leads through to the public living area – the kitchen and living room. The right wall of the living room is flanked with tall storage units, and a set of patio doors lead out to a small balcony.
From the kitchen you can access both the bathroom and the bedroom, from separate doors. The bedroom, which I think is the most successful room in the home, features open shelving that frames an opening to a walk-in closet. In terms of their layered cake analogy, the shelving is described as being "a thin sponge cake layer separating the bedroom from the walk-in closet".
Other neat features include sliding wooden doors that can be used to shut off the kitchen. Plants have been placed throughout the home, helping to provide some greenery among the concrete jungle of Tokyo.
For more Japanese houses and apartments check out this unusual house that's been set on a corner lot of a busy residential street in Tokyo. Or, Re-Slope House, a hillside home with tiered living areas. See all Japanese houses.
Via ArchDaily
Photos: Voar Design Haus