Set on a site surrounded by chestnut trees in Mitaka, Tokoyo, this small unassuming house has been dubbed Olioli by the client. Its name refers to the Japanese saying of "shiki-olioli", which translates as "four seasons, different scenes".
The project was completed back in 2014 and was produced in a collaborative effort between two Japanese architecture studios; Seets and Spectacle.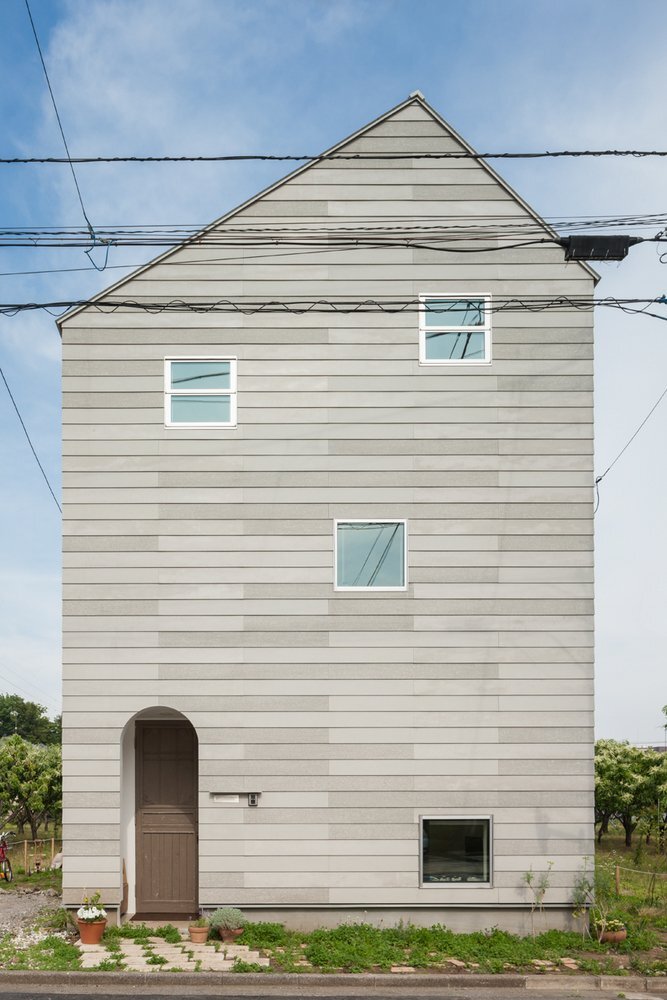 The split level property has a total of 1,033-square-feet (96-square meters) to avail of. When designing the home, the architects looked to nature and the surrounding site for inspiration. They then attempted to distill its beauty and harshness into the home: "we thought of incorporating these qualities found in the field. However, we had also to acknowledge the fact that nature can be harsh."
The client asked for the home to be open to the surroundings, but in such a way so as to not have their own privacy compromised. As a result, Olioli house features a lot of small windows that provide snapshots of the landscape without revealing the interior spaces.
The exterior is mostly conventional, spare for the randomly placed windows. The interior however, is a more experimental space with all rooms being left open to one another across the width and height of the home. The aim with this arrangement was to promote interaction for the owners and their three children.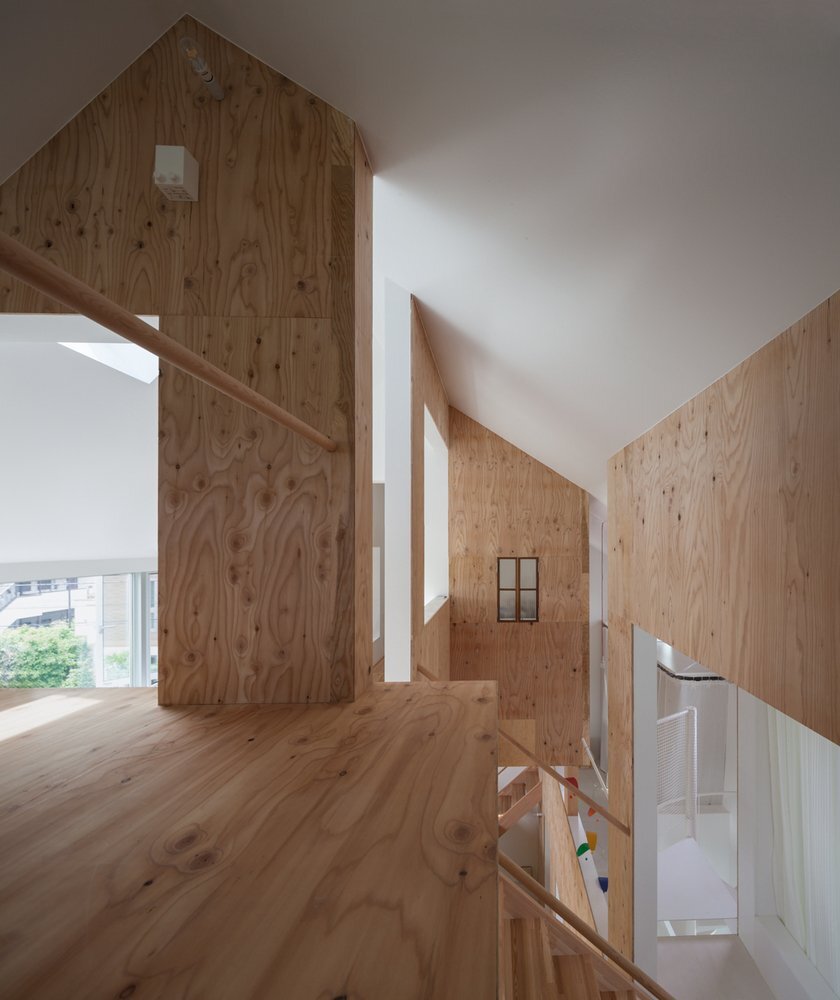 The living spaces are defined by a series of timber boxes. To maintain the open layout, doors and openings were included in each of them. Some of them feature shutters, allowing them to be closed off from the other rooms, providing some respite when needed.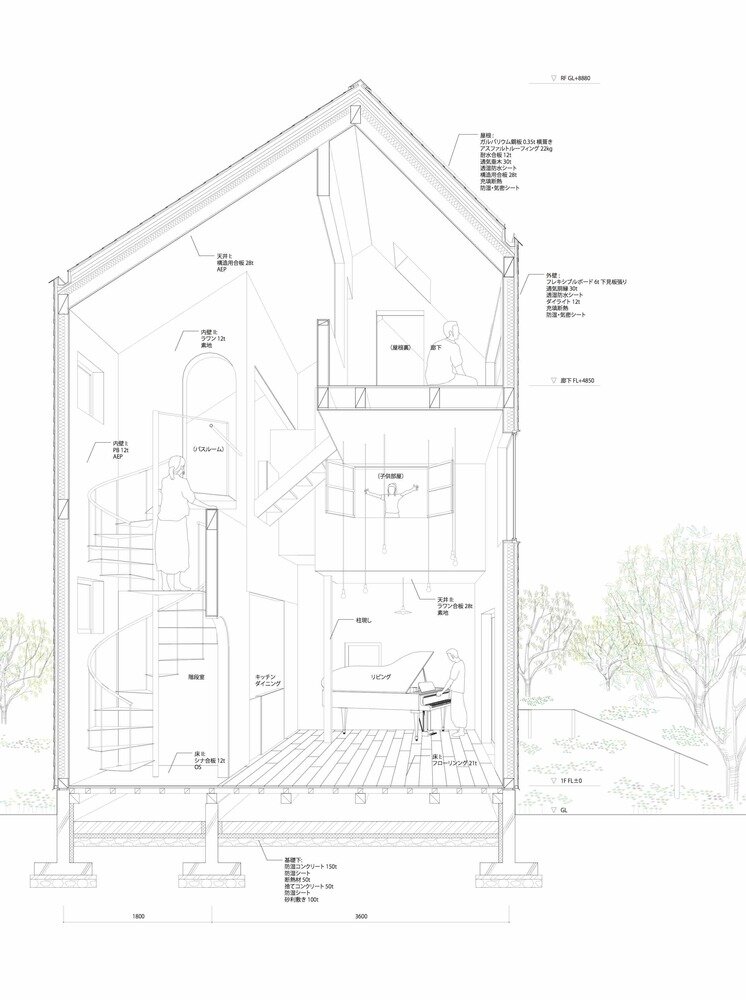 From the designers: "Thus a varied dynamic of scale was achieved in the house. In this gently divided space, just like walking between trees in nature, there is a continuity of space despite the divisions."
For more Japanese houses check out the Loft House, a minimal home for a family of five from Tokushima. Or, Blemen House, a small house for newlyweds. See all Japanese Houses.
Via ArchDaily
Photos: Japan Architecture