These two tiny structure's serve as an artist's residence. Called "The Observatories", they were designed by a team of students in collaboration with artist Edward Crumpton, as part of a competition run by SPUD (Space Placemaking and Urban Design).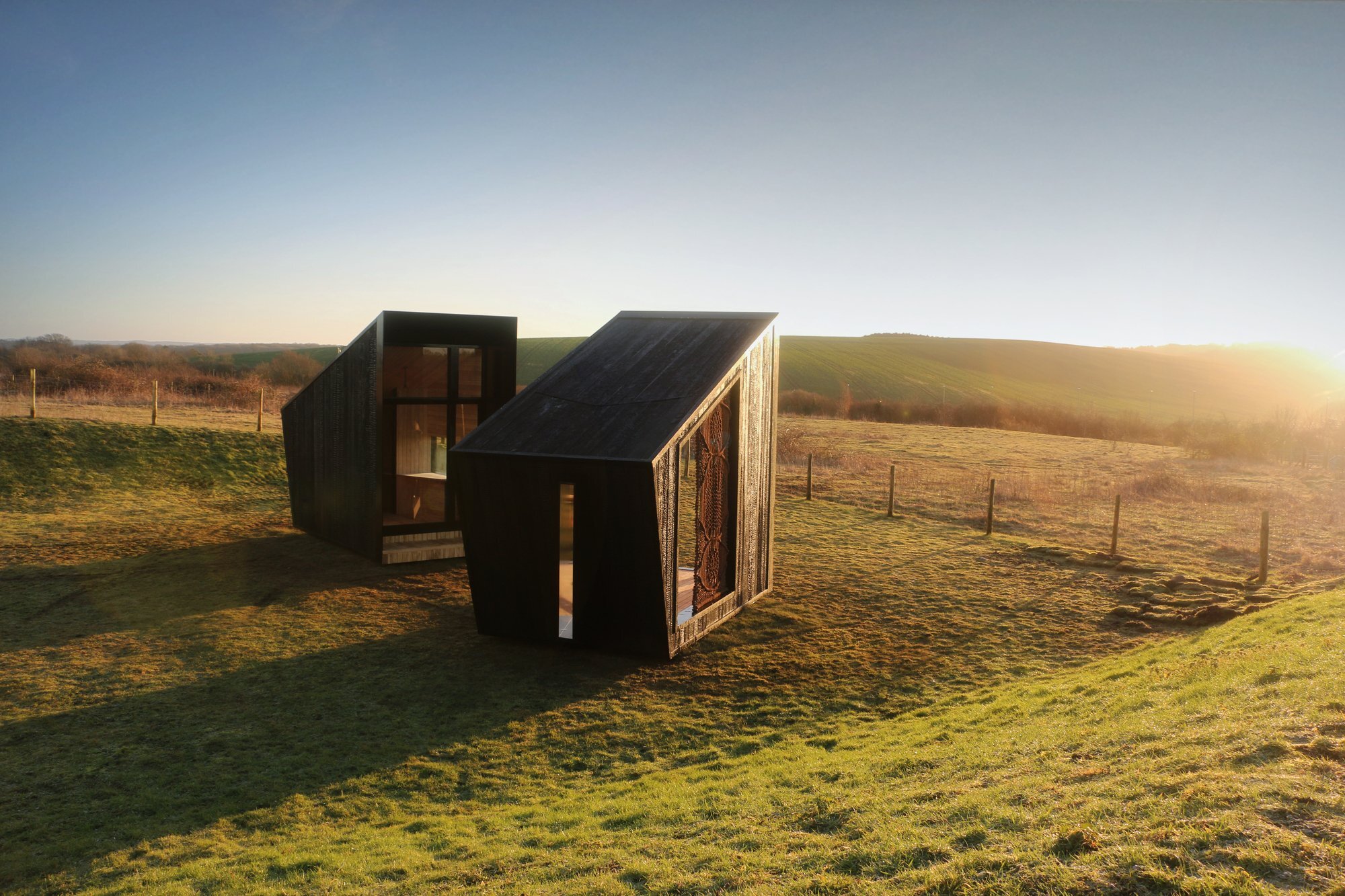 The students involved, Charlotte Knight, Mina Gospavic, Ross Galtress, and Lauren Shevills, now get to witness the process coming full circle with the physical build and deployment of their design. The Observatories are a pair of rotating structures that contain a studio, and living quarters.
Their size allows them to be both rotated and transported with ease. Over the course of a two year period, the artist's retreats will be moved to four different locations in the south-western countryside of the UK. During the two year cycle it will be home to 12 different artists, each on a two-month residency.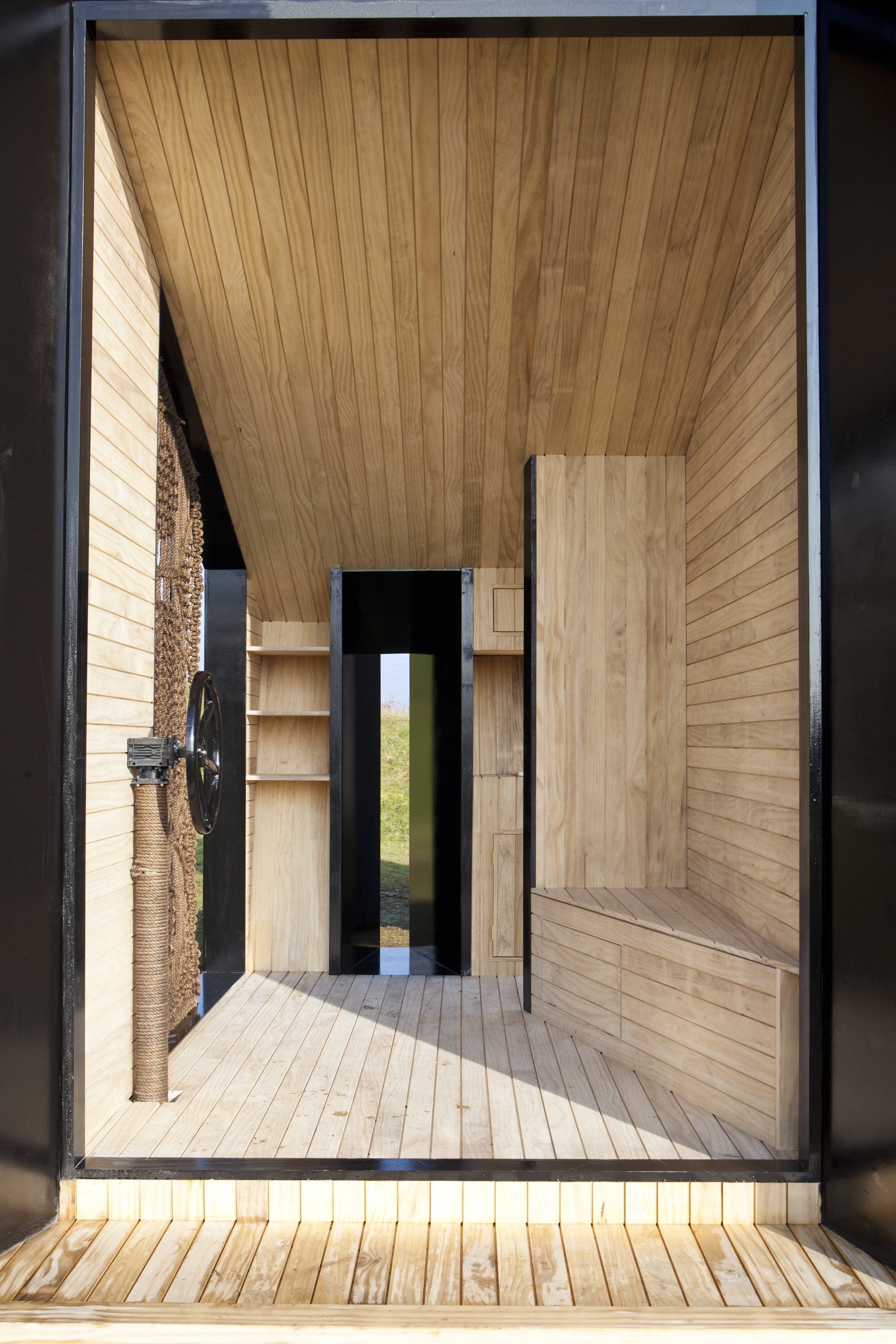 The structures themselves were prefabricated off-site, and were completed within 11 weeks. Due to their size they can each be transported on the back of a two-by-ten meter flatbed truck (6.5-by-33 feet). The two separate structures form a single unit: one serves as a workshop and the other as a study.
The workshop is a place for the artists to conduct their work, and is the more open of the two units. The study on the other hand contains the more private spaces, like an area for sleeping and other amenities. The designers describe them as "two volumetric beacons which sit lightly within the landscape."
The exterior of the Observatories is clad with charred timber, a Japanese waterproofing technique known as "Shou Sugi". The interior is a sharp contrast to this, with light wood cladding helping to form bright, textured work and living areas.
For more retreats check out the Polygon Studio, a guest house that doubles as an artists studio. Or, this project called Detached, which features a rooftop cabin in a city environment. See all retreats.
Via ArchDaily
Photos: Matt Dunkinson, Feilden Clegg Bradley Studios