This small house, dubbed Nui House, is located in Ikoma City, Japan. The house has been designed by local firm, Yashihiro Yahomoto Architect Atelier, on the behalf of a young couple. The owners required all the typical functions of an ordinary home, as well as a sounded-proof studio for recording music.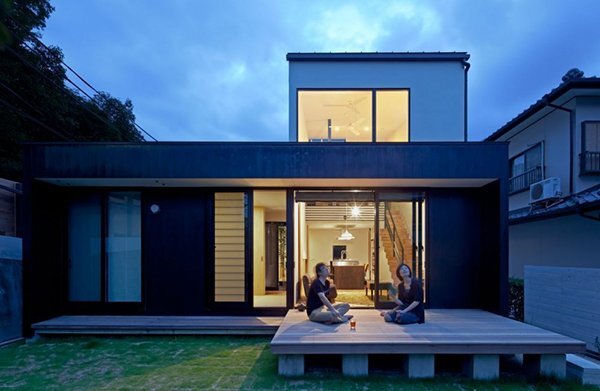 Nui House contains two main floor levels and a small loft space. All told, it contains 103 square meters of floor space (1,109 square feet). According to the architects, it contrasts with the typical houses found in the neighborhood: "Between loads of prefabricated homes and sharp Japanese houses, the house's volumetric division is a visual bless."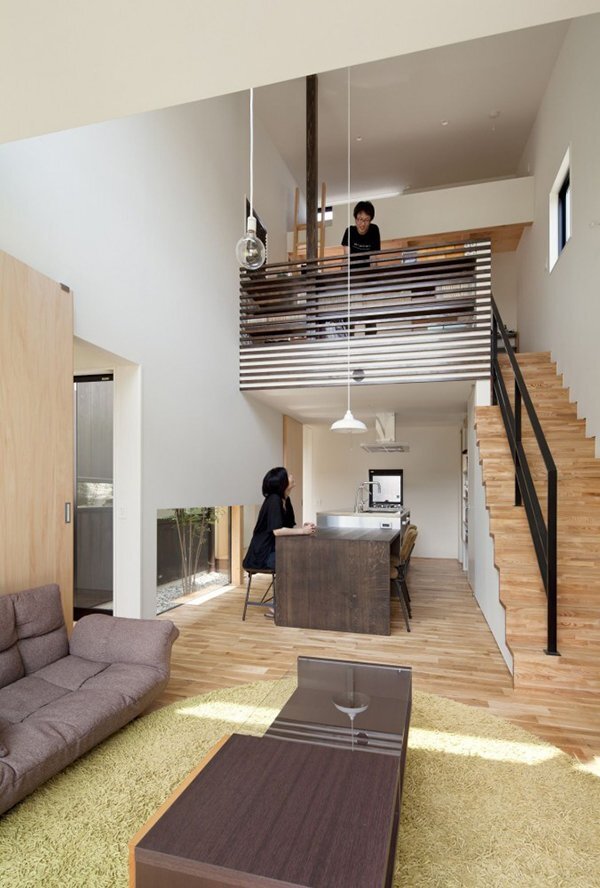 The house contains a galvalume steel roof, and the walls, which are clad in timber, have been sealed with a resin to protect them from the weather. The inside is mostly finished in white, with the flooring, furniture and fixtures providing accents of color.
The first floor contains the living area to the back and the kitchen to the front. A small dining area can be found in between the two. The living area features a double height space that's open to the second floor. The second floor seems to be used mostly as a study space with a desk and some other storage compartments.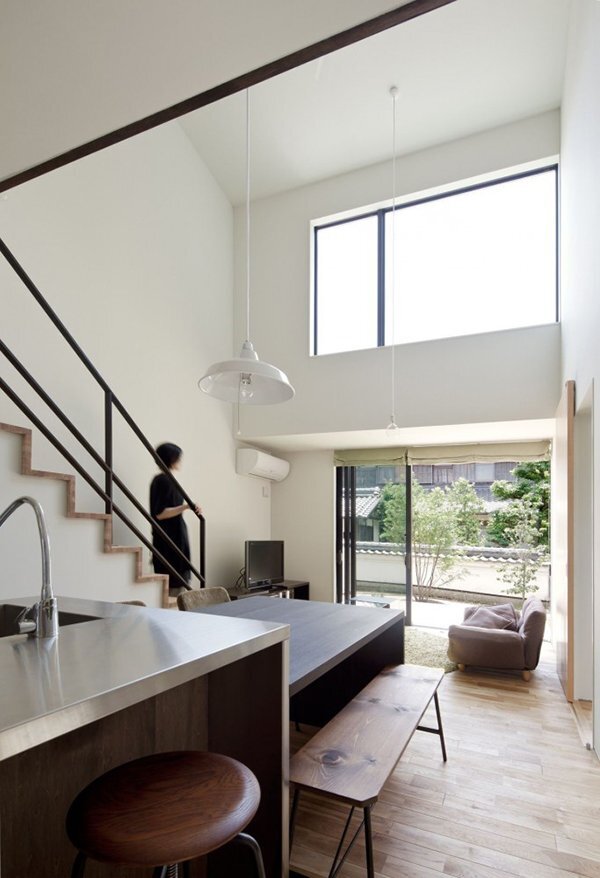 The final level of the home, the loft, is accessed by a small timber ladder on the second floor. The loft appears to be used as a sleeping area, despite the limited headroom. The other areas of the home, like the bathroom, entrance and studio, can be found in the adjacent section of the building, accessed from the ground floor living area.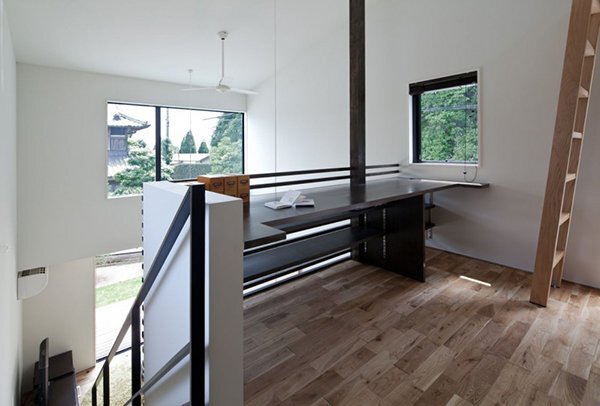 According to the architects, the house costs around $175 per square foot. Although it's unclear if this is for the house alone, or also the land which it's placed upon (a total area of 220 square meters, or 2,368 square feet). Nui House's simplicity combined with "rich detail orientated design", make for an appealing, comfortable and relaxing home.
For more Japanese houses check out this house in Kashiba that's designed to provide privacy despite its location. Or, this family home that can adapt to changes over time. See all Japanese houses.
Via Freshome
Photos: Sasakura Yohei