Set on a narrow site in Mitaka (a newly established city on the outskirts of Tokyo), this three-storey family home has been created by local design studio Apollo Architects. Dubbed Nord, the house features a minimalist interior and an interesting asymmetrical roof.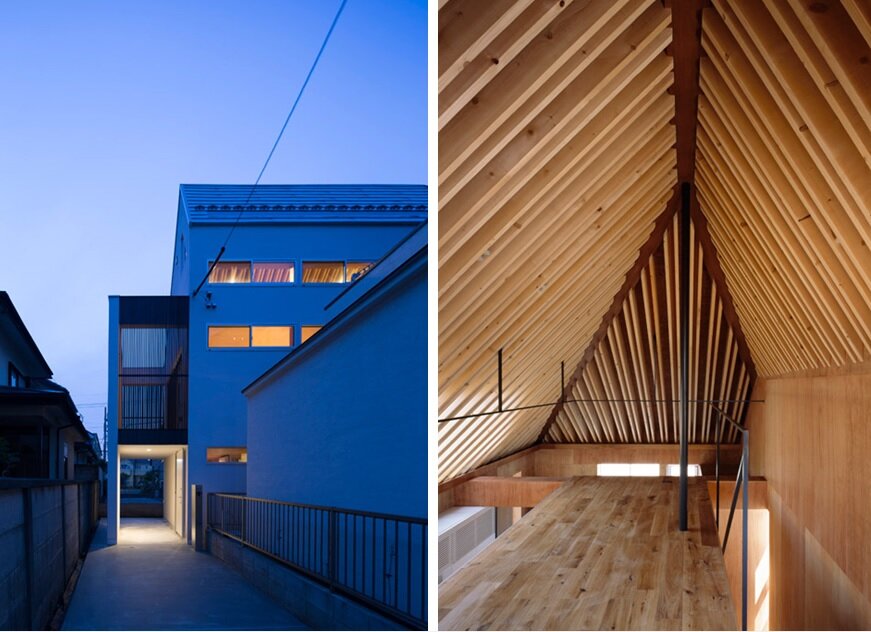 Nord is home to a family of four, who asked the architects to base their design on the work of the Finnish architect Alvar Aalto, drawing on his work related to small churches in particular. The result is an interior dominated by wooden surfaces, and vaulted ceilings.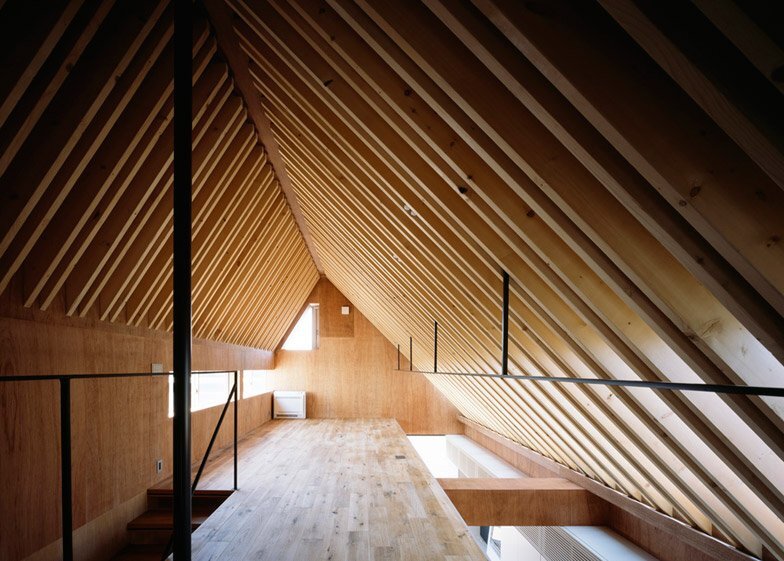 From the architects: "The living spaces are filled with the warmth of wood, which is somehow similar to idyllic scenery in Japan". The first floor is dedicated to the private space of the home, namely the bedrooms, washroom and bathroom. There's also a room for storage and a walk-in closet.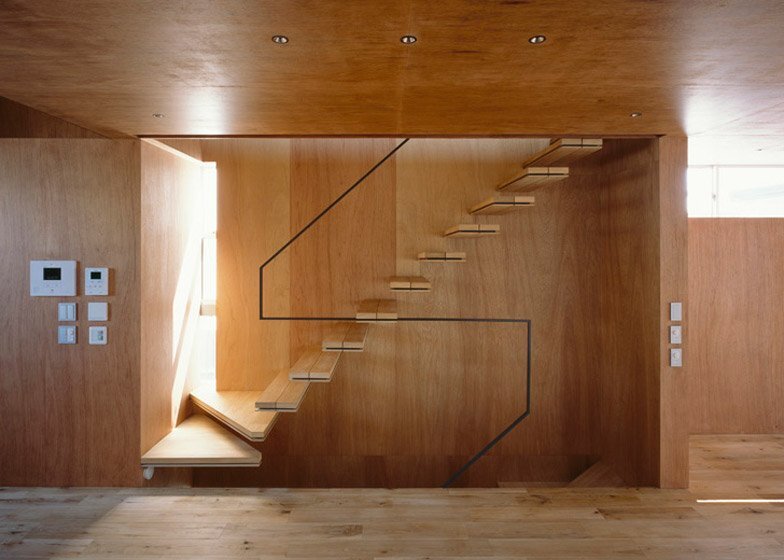 The next floor up contains the homes main living areas. There's a kitchen placed along the end gable wall that flows into the dining area, with the living room following on from that. One of the walls features storage cabinets along its length, providing nooks for the TV and computer.
Beyond the living room you'll find a small private balcony that looks out to the street and beyond. Nord features a minimalist staircase with floating treads, and a single folded metal bar acting as a handrail. It provides access to all the floors including the rather dramatic loft with its exposed rafters.
The loft is intended to be used by the children. The architects liken it to a treehouse. No wall were introduced in the loft so as to create a sensation of floating. They've also attempted to manipulate light to create different atmospheres: "At night, cove lighting illuminates the rafters and creates a dramatic expression unlike that of daytime."
For more Japanese houses check out this small home by Tofu Architects. Or, this tiny house in Nada, Japan, that allows light to filter down through its several floor levels. See all Japanese Houses.