Norbert Juhász and his financée Dóra decided to pack up shop and do some travelling while freelancing. The couple, who were originally based in downtown Budapest, have converted a 16-year-old van into a mobile home.
Juhász, who is a photographer with a background in architecture, designed and carried out the necessary work to make the van a cozy tiny home for life on the road.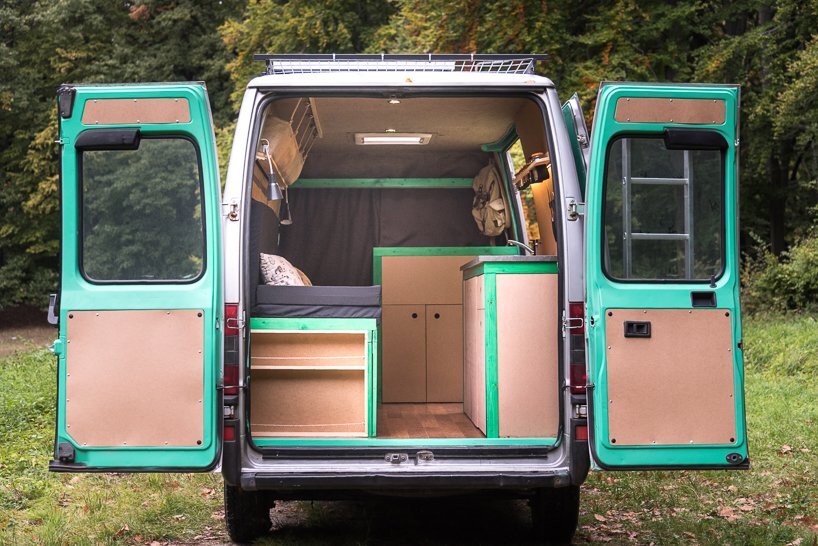 Carried out on a budget, Juhász implemented simple low-tech features that would keep costs down. From the outside, the van looks like any other – there are no giveaways as to what lies inside. The interior however, is a custom built space, tailored to the needs of Norbert and Dóra.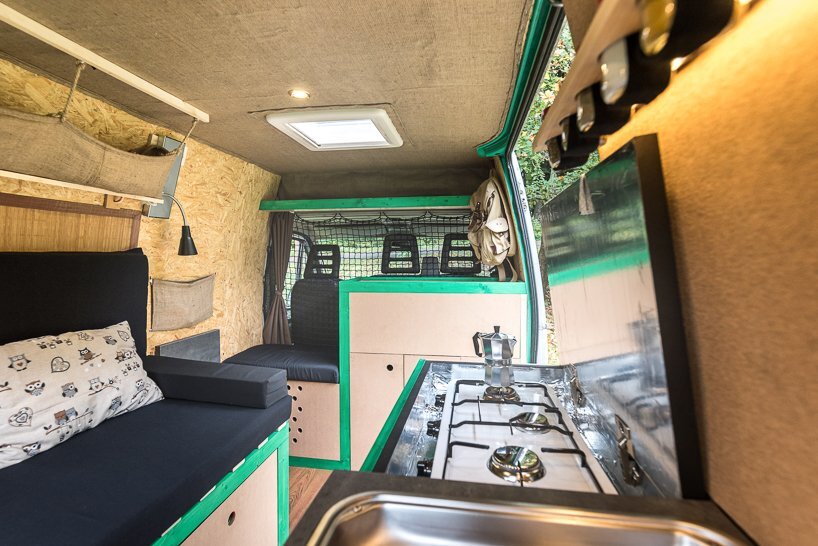 Three main pieces of furniture make up the bulk of the living space: a couch, kitchenette, and an L-shaped cabinet. Given the amount of available space, all elements play double duty. The couch can be converted to a double bed, and hides electrical components and storage underneath it.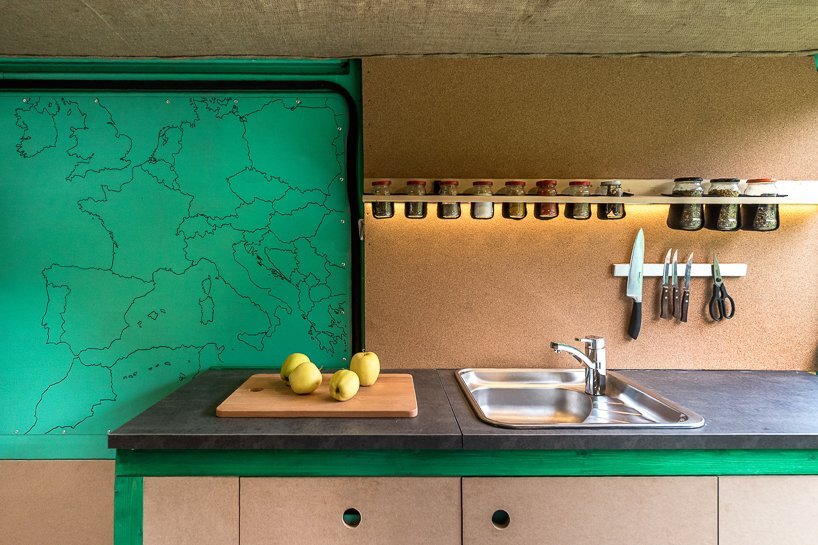 The kitchenette features a gas cooker, sink and water tank. It also has a small, hide-away, pull-out desk. The L-shaped storage cabinet has a section cut out for seating, while also providing some much needed storage, and a spot for the on-board fridge.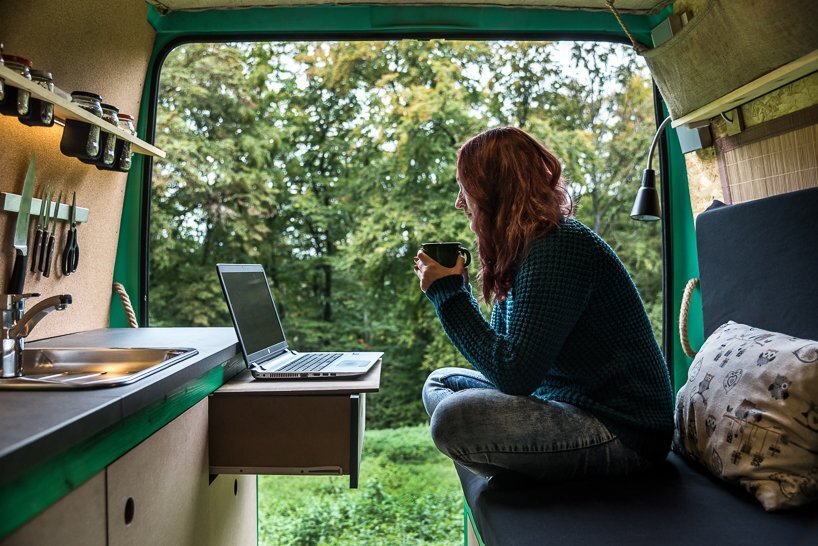 When choosing the materials to create the pieces, Juhász opted for cheap and cheerful (and if possible, green) products. OSB has been used for the surface finishes, while the body of the units is made of MDF and reclaimed wood. To keep the van warm, a 2 inch thick (5 cm) layer of PUR-foam has been blown directly onto the shell of the van.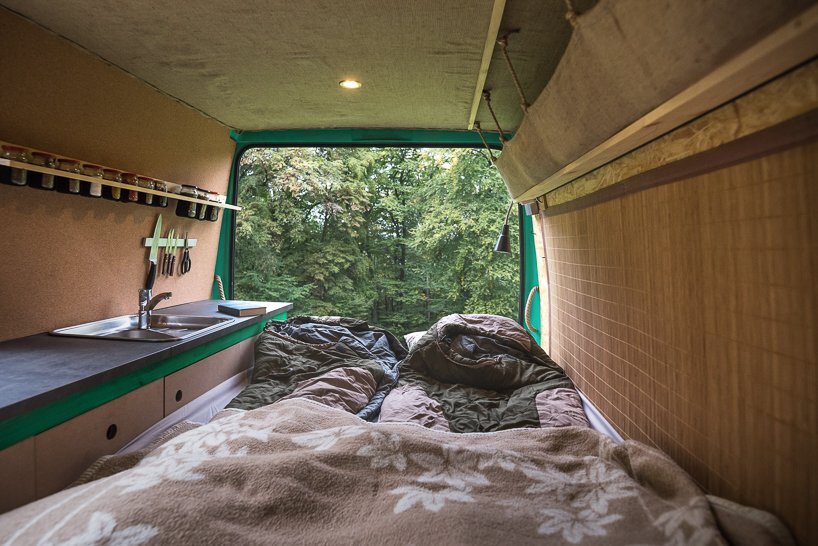 To accommodate their electrical needs, they can take advantage of a 250W solar panel, the engine's generator, or hook into a regular 220V socket. Using a gas system allows them to have hot water on demand. An 11 kg cylinder is connected to the cooker, and can be used for hot showers at the rear of the van.
For more mobile homes and van conversions, check out this Volkswagen T6 which has been converted into a modern camper van by Nils Moormann. Or, the HC1, a retro travel trailer by Happier Camper. See all camping posts.
Via DesignBoom
Photos: Norbert Juhász