New York City is tentatively dipping into the small house movement and experimenting with micro-homes, or micro-apartments in this case. The first of these apartments was recently completed by Stage 3 Properties and has been named "Ollie at Carmel Place".
The apartments are less than 400 square feet in size (37 square meters) and are a direct attempt by the city to find a solution that can – in part – address housing demands. Apartments and homes on this end of the scale were typically associated with small, cramped and overpopulated buildings, but that's not the case here.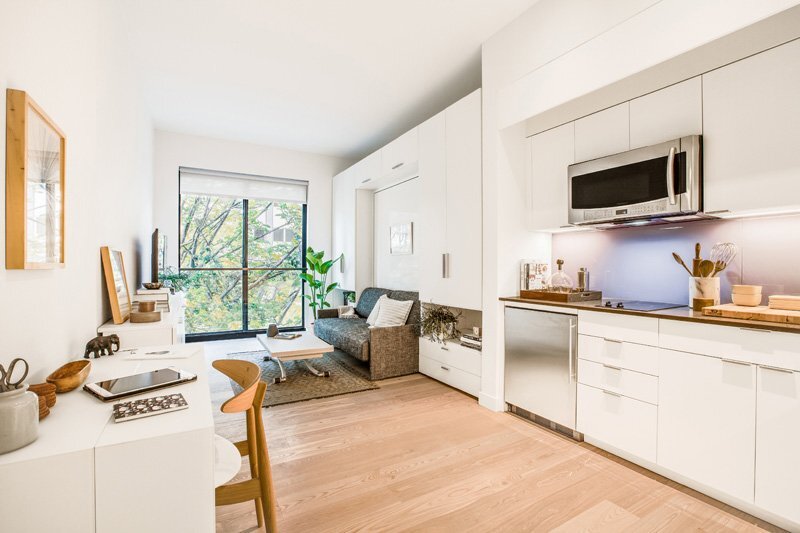 In shedding the "bigger is better" ethos, the designers have created a series of brightly lit accommodations that make use of flexible and multifunctional furniture pieces, makimg small house living more feasible.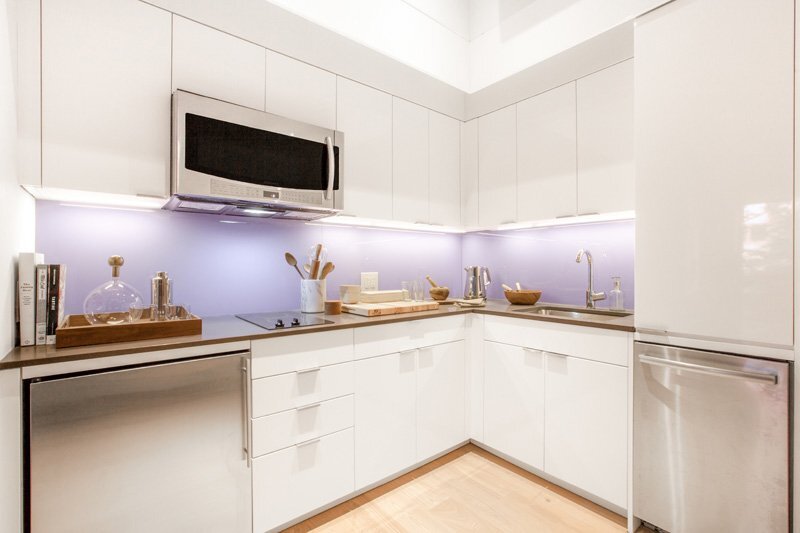 A variety of small space design solutions can be identified from the pictures: they take advantage of vertical storage, use of a lot of white to keep it bright and airy, furniture pieces do double duty, and incorporate built-in storage (as opposed to free-standing units) where possible.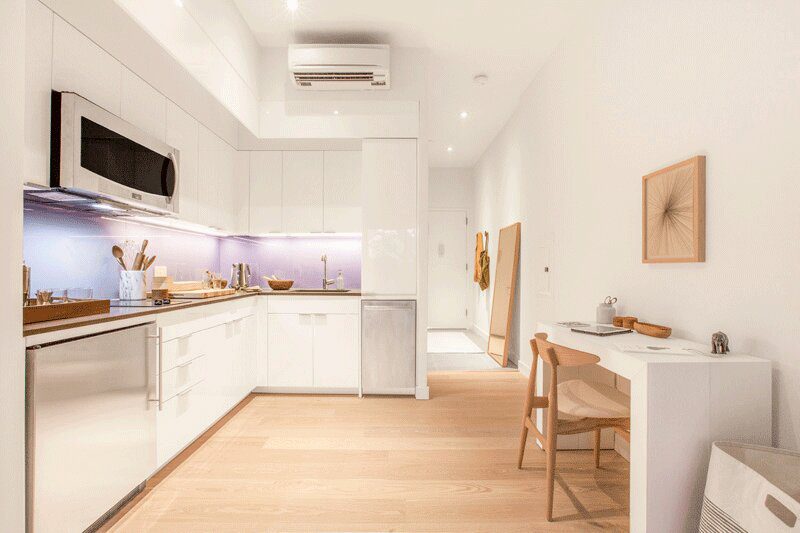 The apartments in Ollie at Carmel Place contain an entrance hallway from which the bathroom is accessed, and leads into the main living space. The area features a space for everything; the kitchen, a dining area, a study desk, the living room and a bedroom.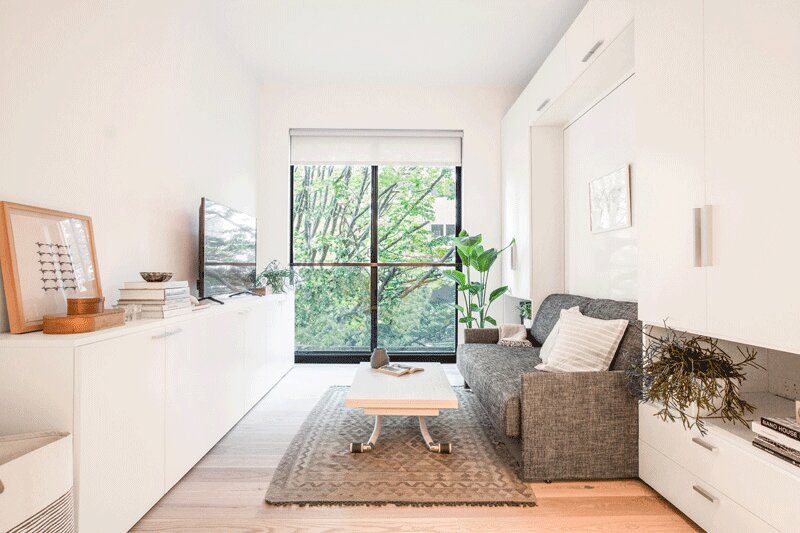 The large cabinet with a murphy bed allows the living room to be transformed into the bedroom with ease. And the study desk has a smart pull-out feature, allowing it to act as a dining table when needed. The entire room appears to have only one large window, but is supplemented by artificial lighting. So far there's been no mention of cost, although I doubt these units are all that cheap given the level of finish and their location.
For more apartments check out Biobombastic from Spain, which features a movable partition. Or, Strict Elegance, an apartment redesign by Batlab. See all small apartments.