This boathouse in Norway has been designed by Koreo Architects and Kolab Architects. The project, dubbed Naust V, involved transforming an old boathouse into a modern structure while still upholding Norway's conservative building regulations.
The property is set along the Norwegian west coast, in the small village of Vikebygd. Boathouses are a common sight in Norway and were traditionally used as a place of storage for fishing equipment and boats. Today, given their reduced dependence on the sea, many of these properties are now being used as holiday homes.
Naust V measures just 431 square feet (40 square meters). The exterior is clad wholly in wood that's been angled like shades, providing outward views while maintaining privacy. It also features a second layer of translucent panelling, allowing light to filter through to the main living spaces.
The walls of the boathouse are lined from the floor to the eaves with storage units. Seating has been created out of the foundation wall by simply adding a few cushions and a back support. A table and bench lie opposite the built-in seating, acting as a spot for eating and socializing.
The Naust V is split into two main areas: a winter garden, and the more sheltered storage section. The winter garden features the wood siding with polycarbonate sheets, making it, as the architects put it, "both opaque and transparent."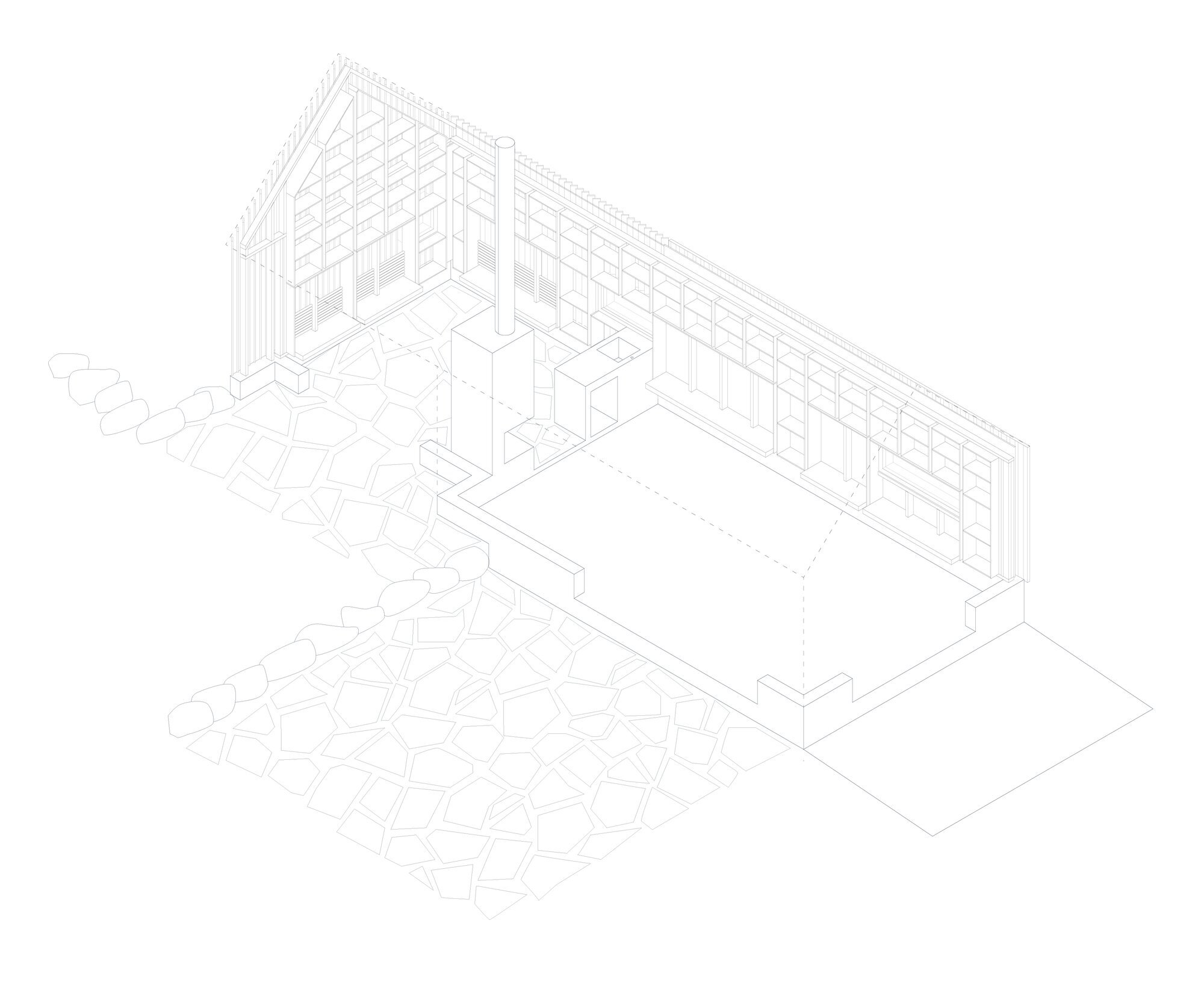 Between the winter garden and storage area you'll find a small kitchen with a fireplace. The western wall features a large opening, blurring the gap between the inside and outside. The main construction materials – heartwood pine, plywood and polycarbonate sheeting – were all produced locally.