Set on an island called Sandhornøya in northern Norway, this unique home was built by Benjamin and Ingrid Hjertefølger. Their house consists of a cob home wrapped up in a solar geodesic dome.
The Hjertefølger's created the home to allow them, and their four children, to live out a more sustainable lifestyle, growing the majority of their own food and living off-grid.
Simply referred to as Nature House, the property is set within the Arctic Circle. To combat the – at times – extreme weather conditions, they built a geodesic dome over the main home. The dome essentially creates a greenhouse, bringing in plenty of solar gain while avoiding the cooling effects of the wind.
Construction of the house was completed with the help of friends and family, and with the topping off of the dome, the Hjertefølgers moved in on December 8, 2013.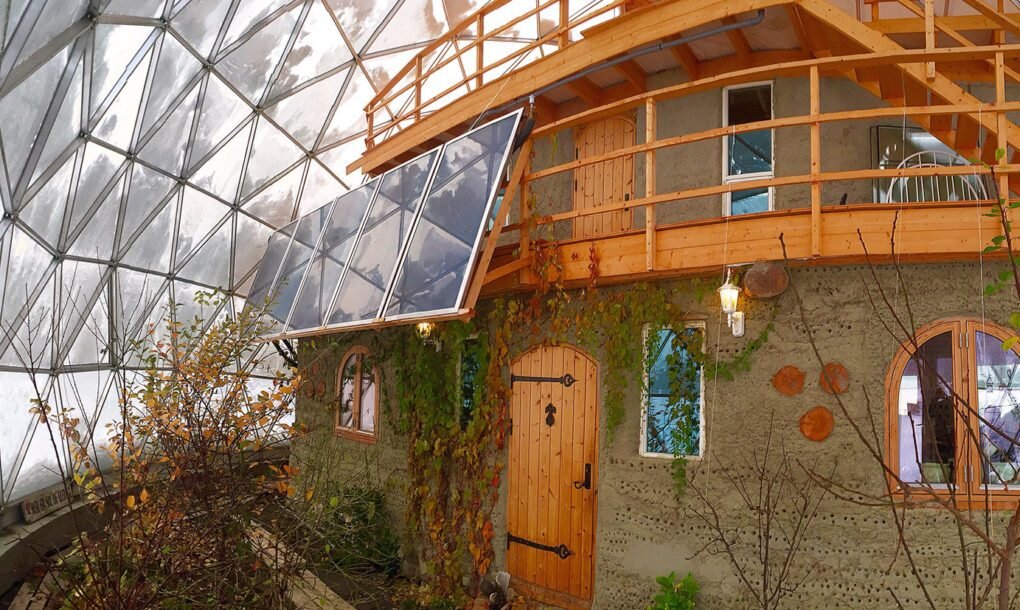 From the owners: "The house works as we intended and planned. We love the house; it has a soul of its own and it feels very personal. What surprises us is the fact that we built ourselves anew as we built the house. The process changed us, shaped us."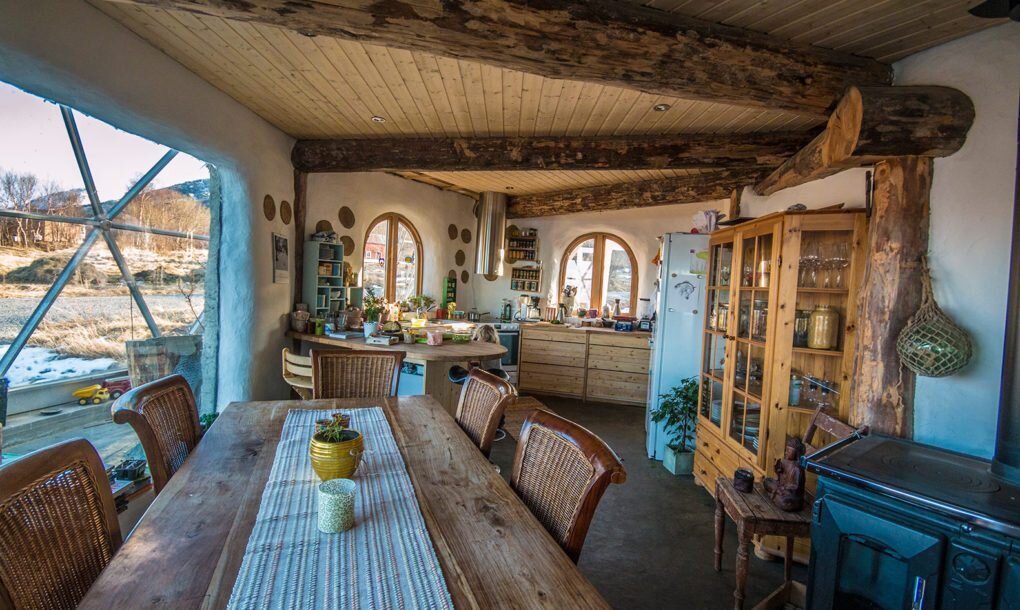 They grow some of their own food, although at certain times of the year it's impossible to grow anything at all; there are three months of darkness during winter. On the other hand, without the dome their growing cycle would be reduced by 5 months. They currently have apples, cherries, apricots, kiwis, grapes, cucumbers, tomatoes, herbs, squash and melons. Not a bad haul.
The house isn't the only environmentally friendly aspect to this project – the Hjertefølgers themselves lead a very green lifestyle. Aside from growing their own food, they also reuse all of their grey and black water. It's used for fertilizing and watering plants. Food scraps are stored and used to create compost.
For more off-grid homes check out this charming cabin from France by Jean Barache. Or, Ecocapsule, an off-grid tiny dwelling by Nice Architects. See all off-grid.
Via Inhabitat
Photos: Ingrid Hjertefølger