Called Nano Studio, this micro-apartment has been developed by the University of British Columbia in Vancouver, Canada. The prototype apartment is attempt by the university to create more affordable housing for its students.
Nano Studio consists of a 140 square foot unit (13 square meters) and contains all you need to get by as a student, however it could easily be used as a living solution for non-students too.
The prototype apartment features a multifunctional living space, with one section partitioned off for the bathroom. The short entrance hallway is flanked by a closet for clothing and leads directly into the main living space.
A small kitchenette is set along one wall, while a study area, that doubles as a sleeping space, is set along the opposite wall. To create the study/bed they've employed a murphy-style unit that's commonly available, allowing them to avoid the more costly option of custom-built furniture.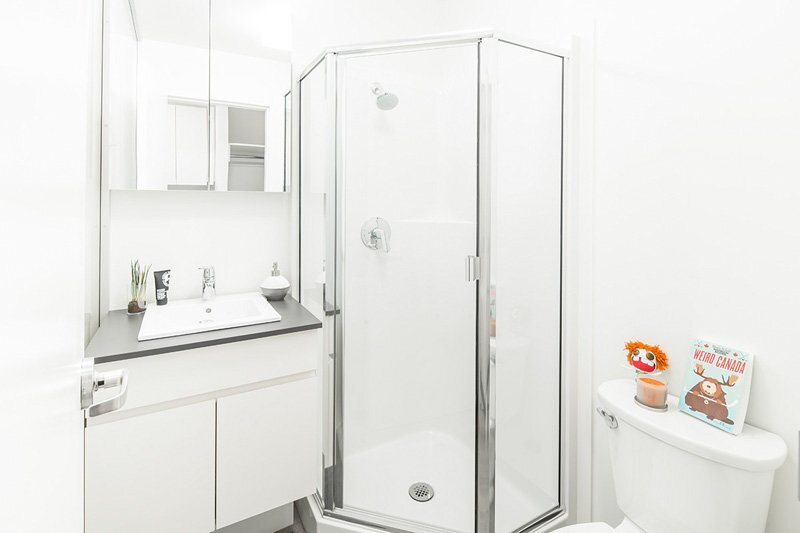 The kitchenette contains everything you could possibly need as a student – a cooktop, fridge, sink, and plenty of storage space. The bathroom is small but functional, with a shower, toilet and vanity. It's a step up from most student accommodation which usually feature shared kitchens and bathrooms. As of yet, there's been no mention of the price point.
For more studio spaces check out this 540 square foot New York loft redesign. Or, this tiny writers cottage in Norway by Jarmundvigsnaes Arkitekter. See all studios.
Via Contemporist
Photos: Nano