Set among the buildings of an old farmyard in Groningen, The Netherlands, this new barn addition is designed to serve as a multifunctional space for the owners. The architecture studio, Onix, were enlisted to help see through the design and construction of the barn.
The barn has been designed as a separate annexe to the main home and is composed of four main areas – two interior spaces (a workshop and a rabbit hutch) and two exterior spaces (a storage/parking area and a terrace). The workshop and the rabbit hutch are separated by the sheltered storage/parking area.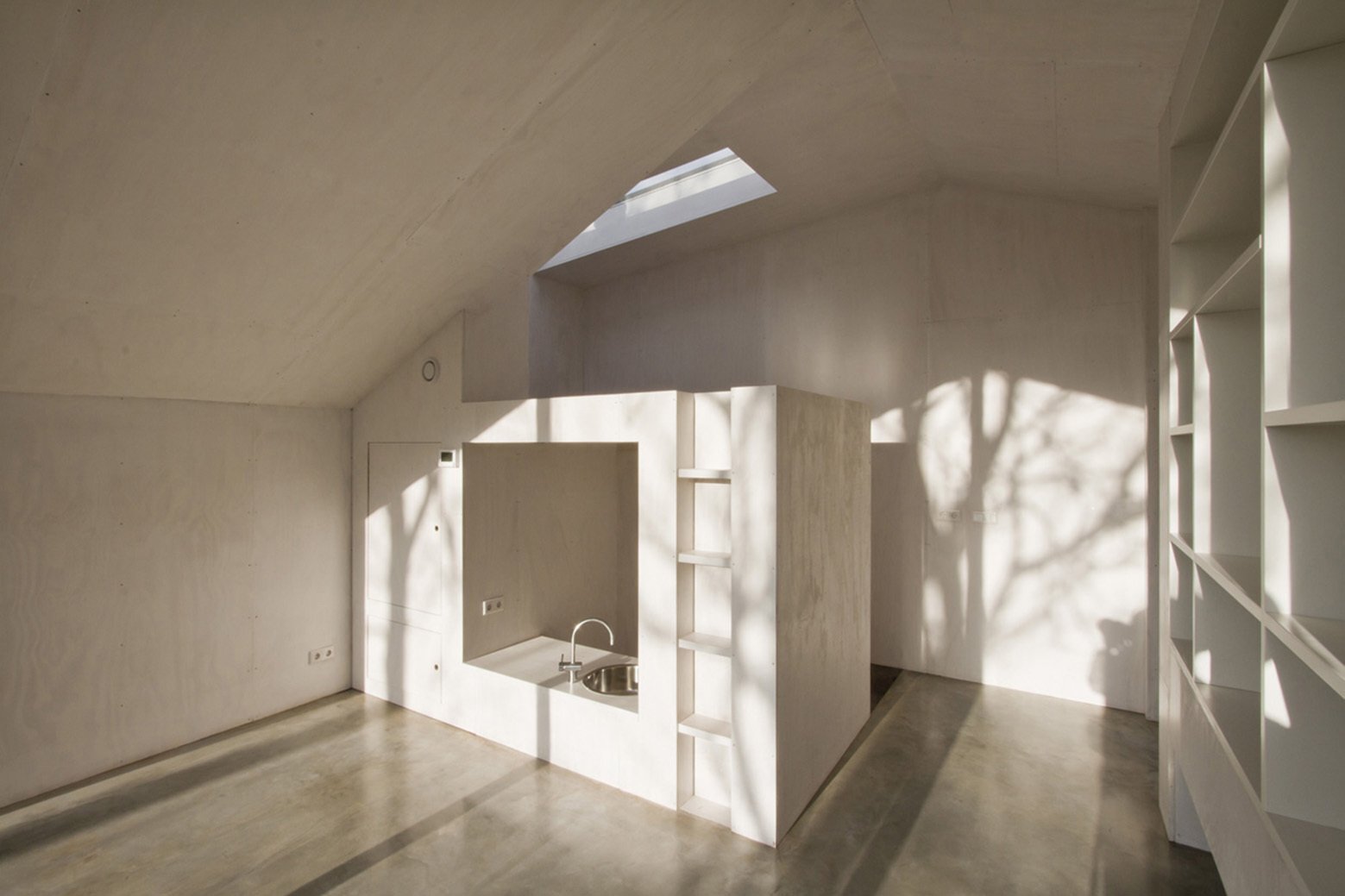 The workshop is a simple space. The walls are clad with sheets of what looks to be plywood, and the floor is polished concrete. The space mainly left open but there is a small bathroom/sink component and shelving along the length of the right-hand-side wall.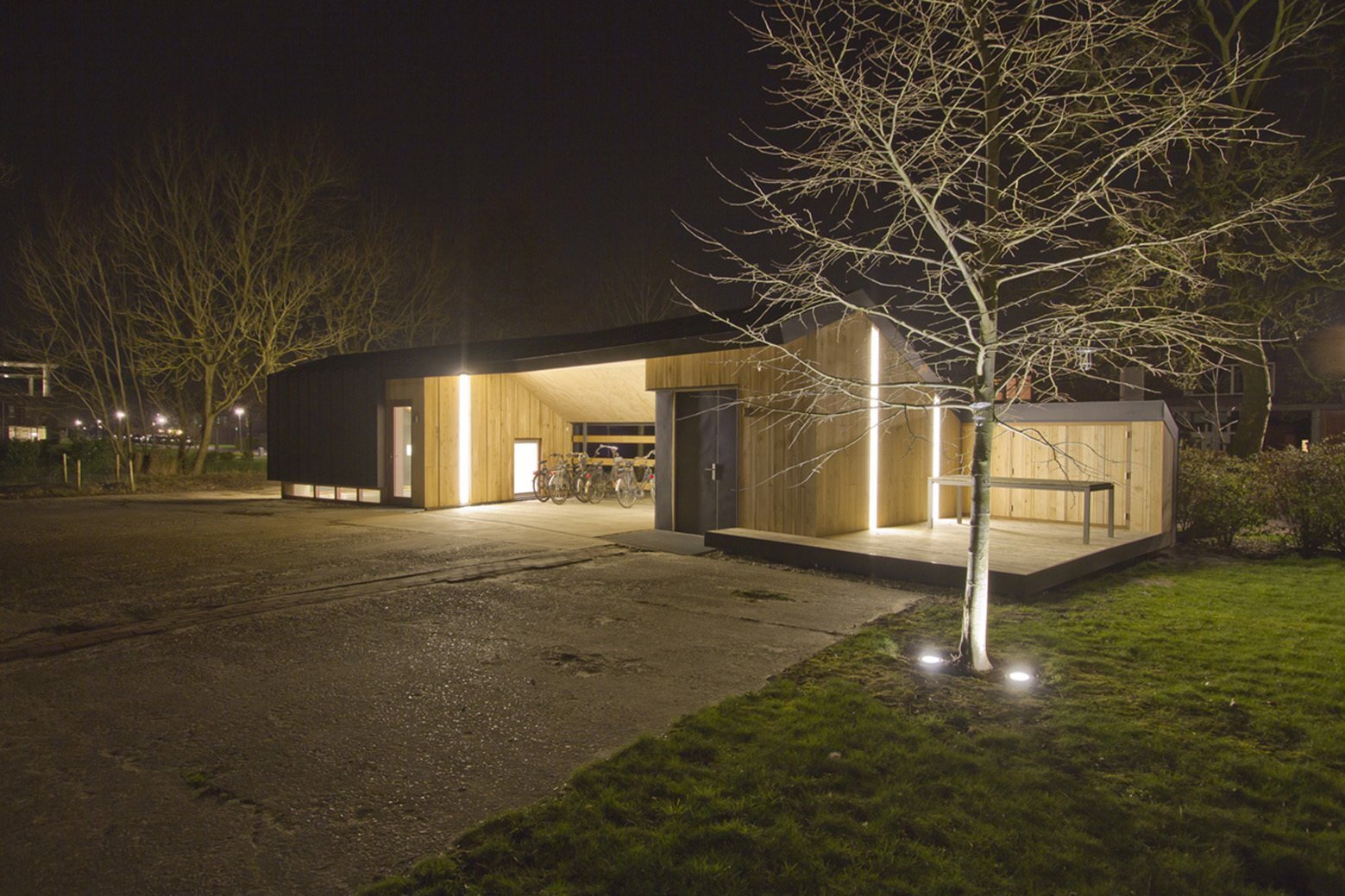 The bathroom is rather tiny, with just enough space for an open shower and toilet. Just beyond the bathroom there's also a unit with small and unusually low sink [Edit: As pointed out to me on Facebook, the bathroom is on a lower level which you step down into, meaning the counter is probably around the usual height – totally missed that one]. The top of this component may also be used for storage (or possibly for sleeping) as there's a small access ladder built into the frame.
The end wall of the annexe is dedicated entirely to window openings, bringing in plenty of natural light. On the outside the barn has been finished with a mixture of seam metal roof/wall sheeting, and timber siding. Exterior lights help to illuminate the barn's exterior spaces at night, and show off the quality of its design, and materials.
For more spaces check out these modern teepee-style cabins by Anthony Gibbon. Or this tiny home office that's been built among the trees of Chuckanut Bay, Washington. See all spaces.
Via ArchDaily
Photos: Peter van der Knoop