This modern Japanese family house is set in Toyoto, in Aichi Prefecture. The house has been designed by the Japanese architecture studio ihrmk, who were tasked by the clients to create a home that needed to fulfil four main requirements.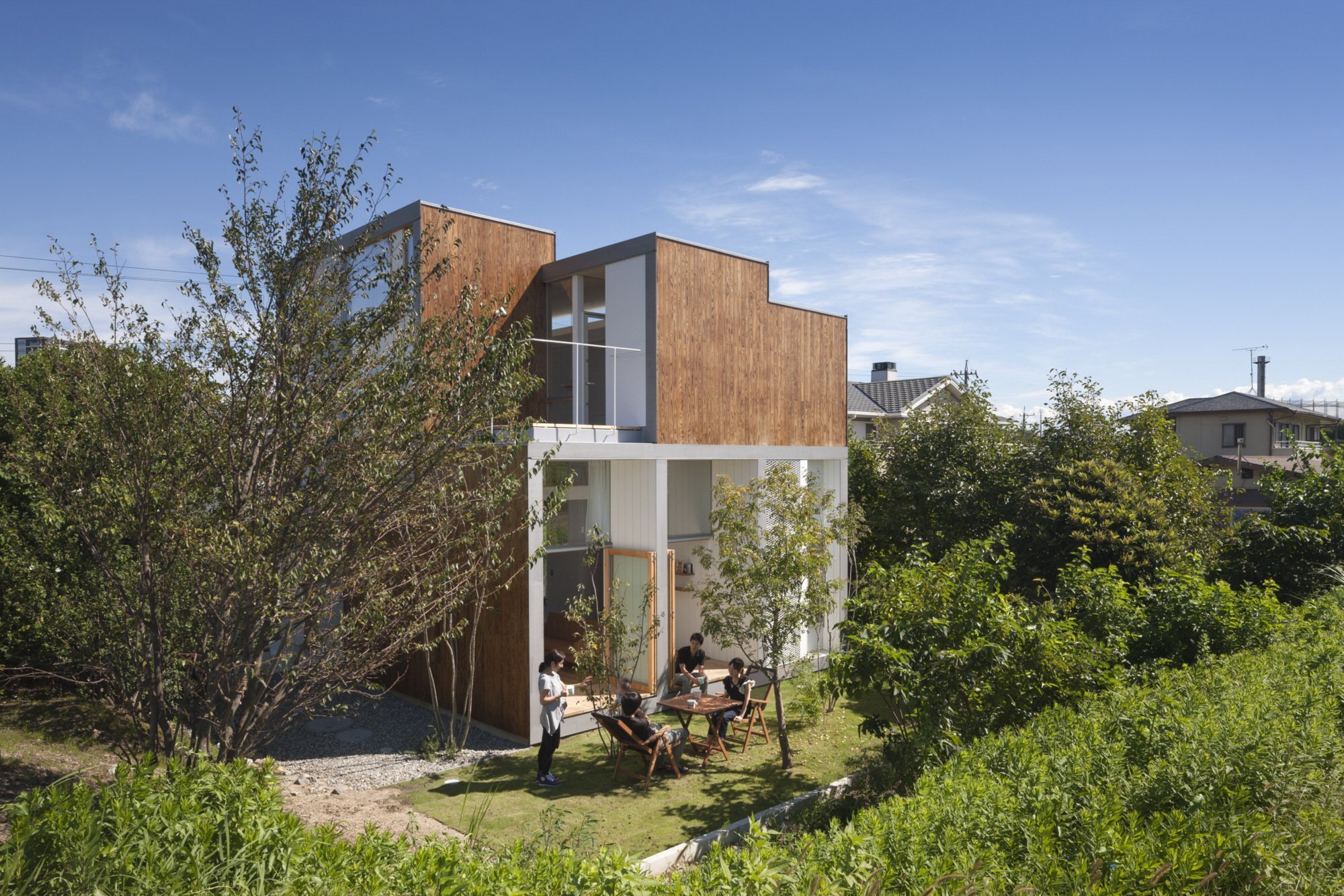 The requirements were as follows: to be able to "wake in the morning sunlight", doze in the breeze, have lots of storage options, and to "feel the atmosphere of the family anywhere in the house".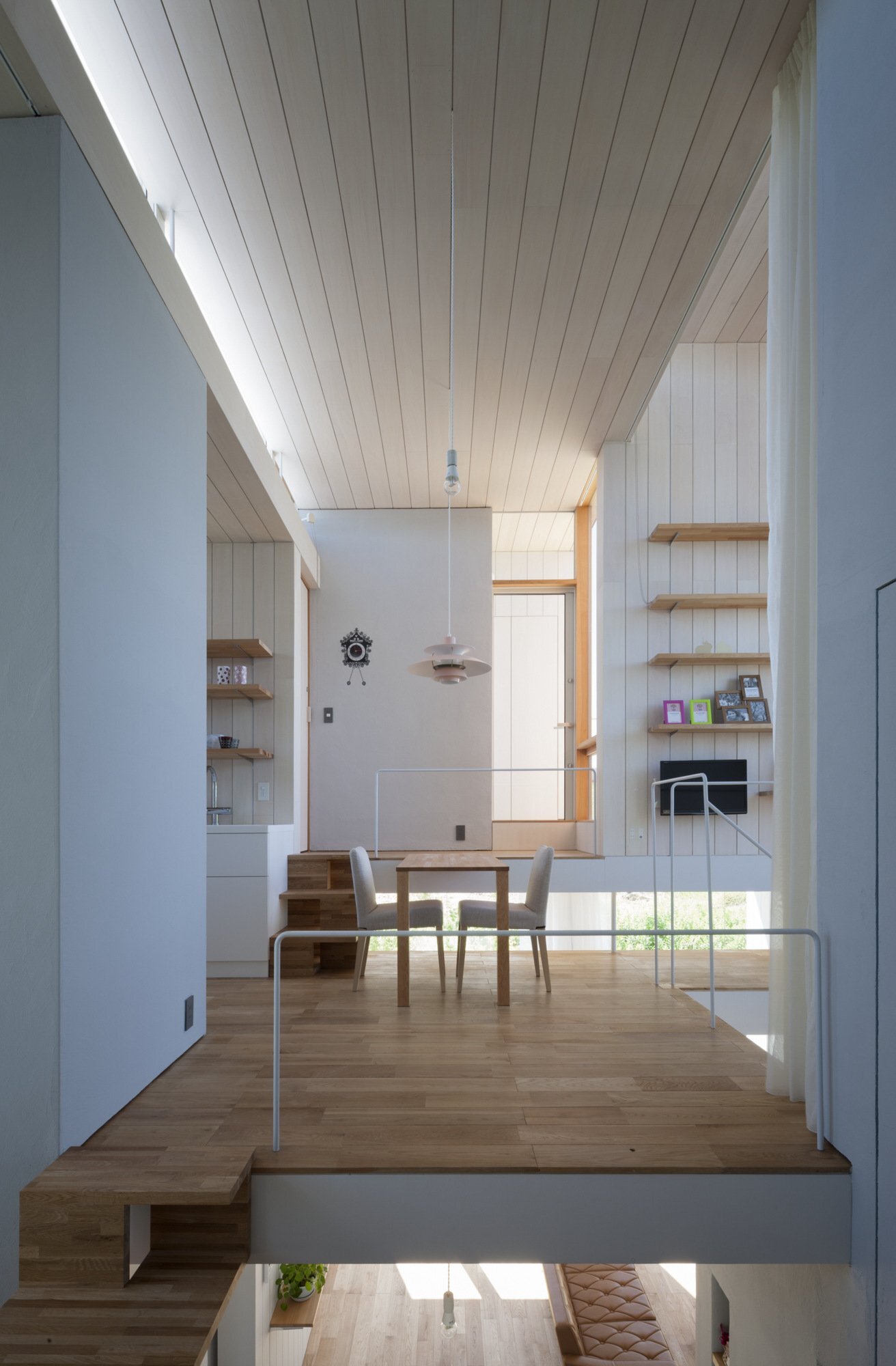 The house was completed in 2014 and contains a total of 1,066 square feet (99 square meters) split over several different levels. The varying floor levels were used by the architects to create openings between the upstairs and downstairs living areas, maintaining a degree of communication throughout the home.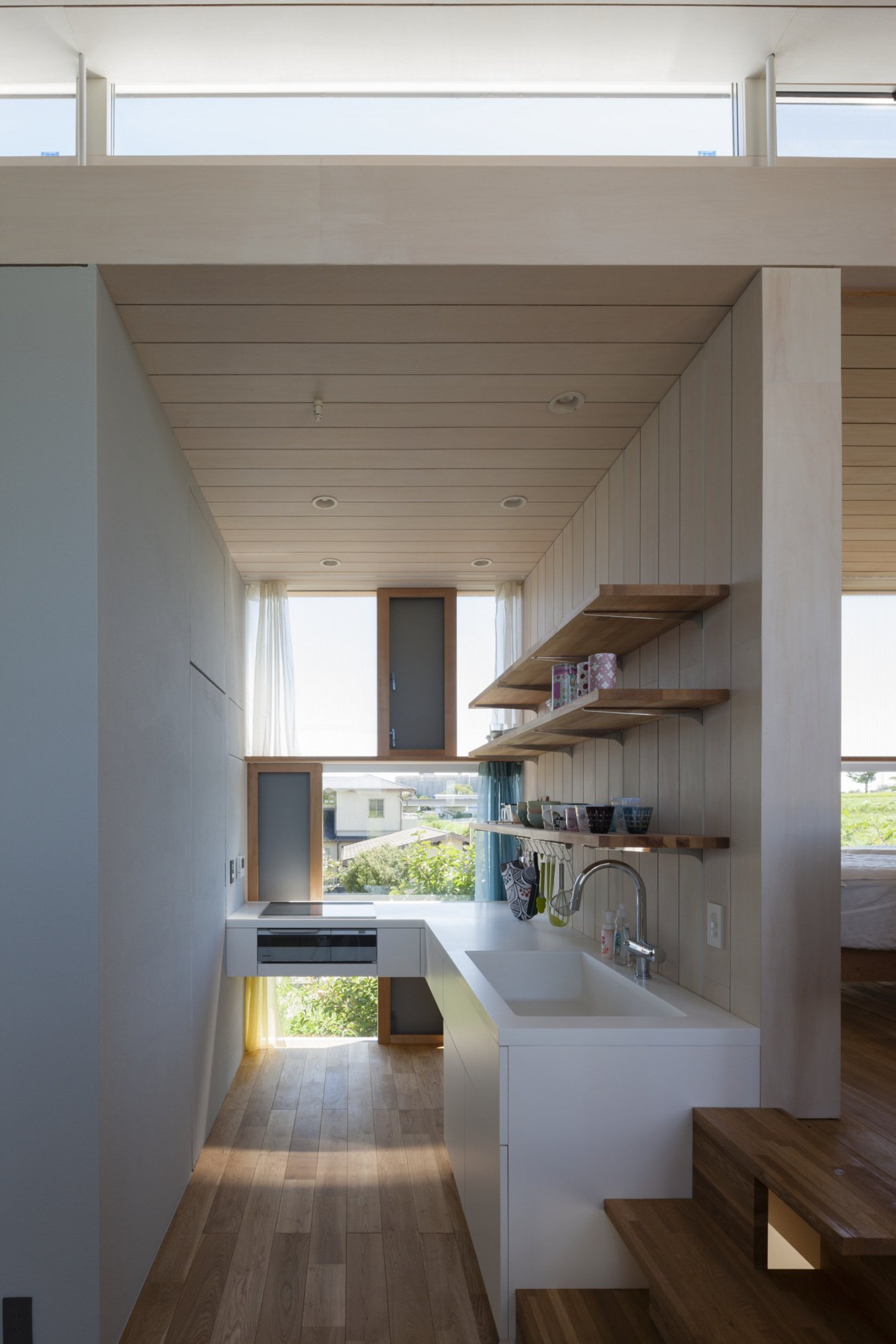 According to the architects, they didn't want to "design an unsociable utopia nor a symbol of the scenery". Instead they opted for a house which can "participate in the flow of the natural environment". As such, the house is surrounded on all sides by trees and shrubs, and provides viewpoints from within that frame the surroundings.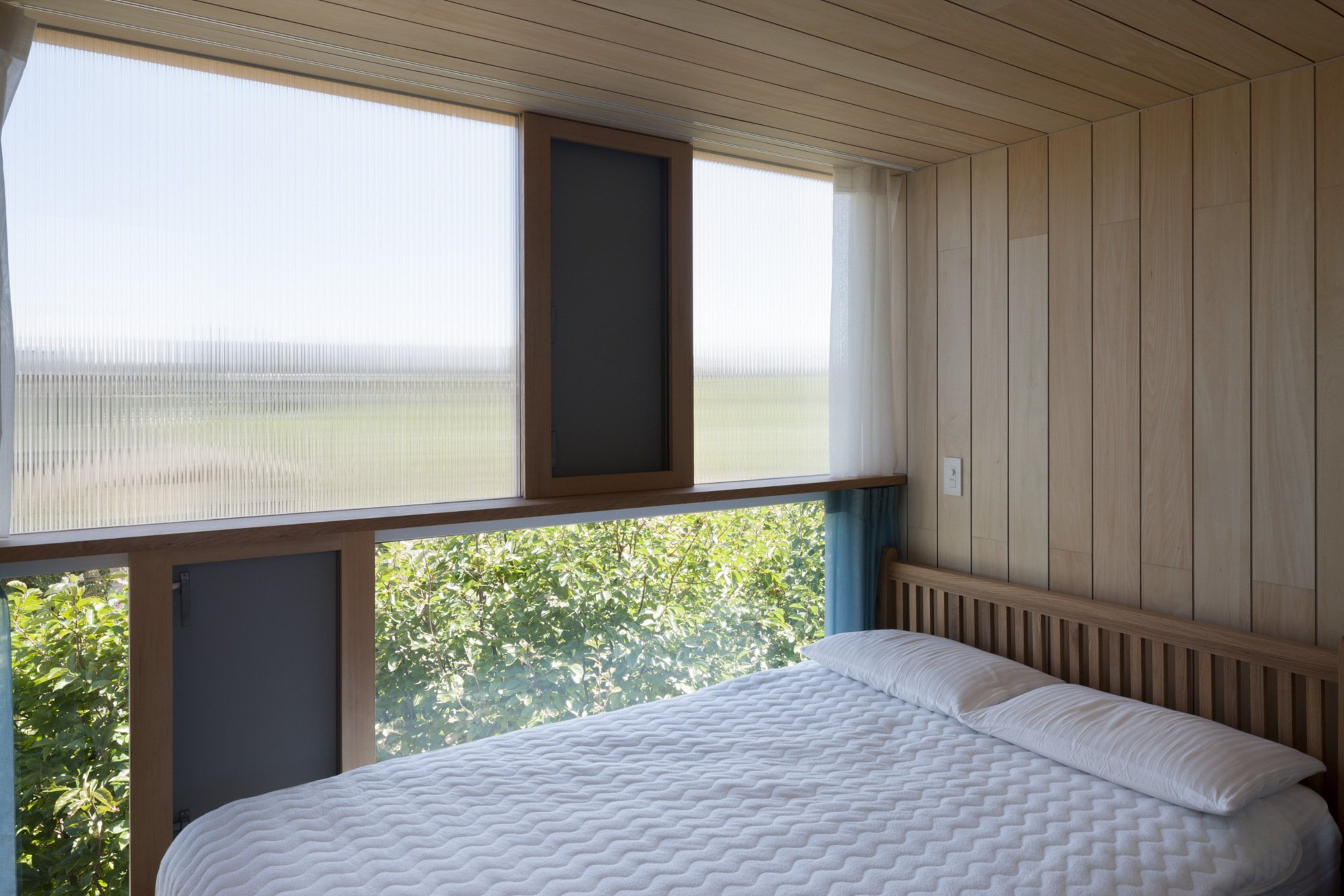 The inside of the house is finished with white-painted wood panelling, and warm wood floors. The first floor contains the front room, and living room. It also leads out to the decking area and garden. The upper level contains public and private spaces, like the kitchen, dining room, and bedrooms. The kitchen is set on the lowest level of the second floor, and is a rather simple affair with enough space for a sink, fridge, stove and some shelving.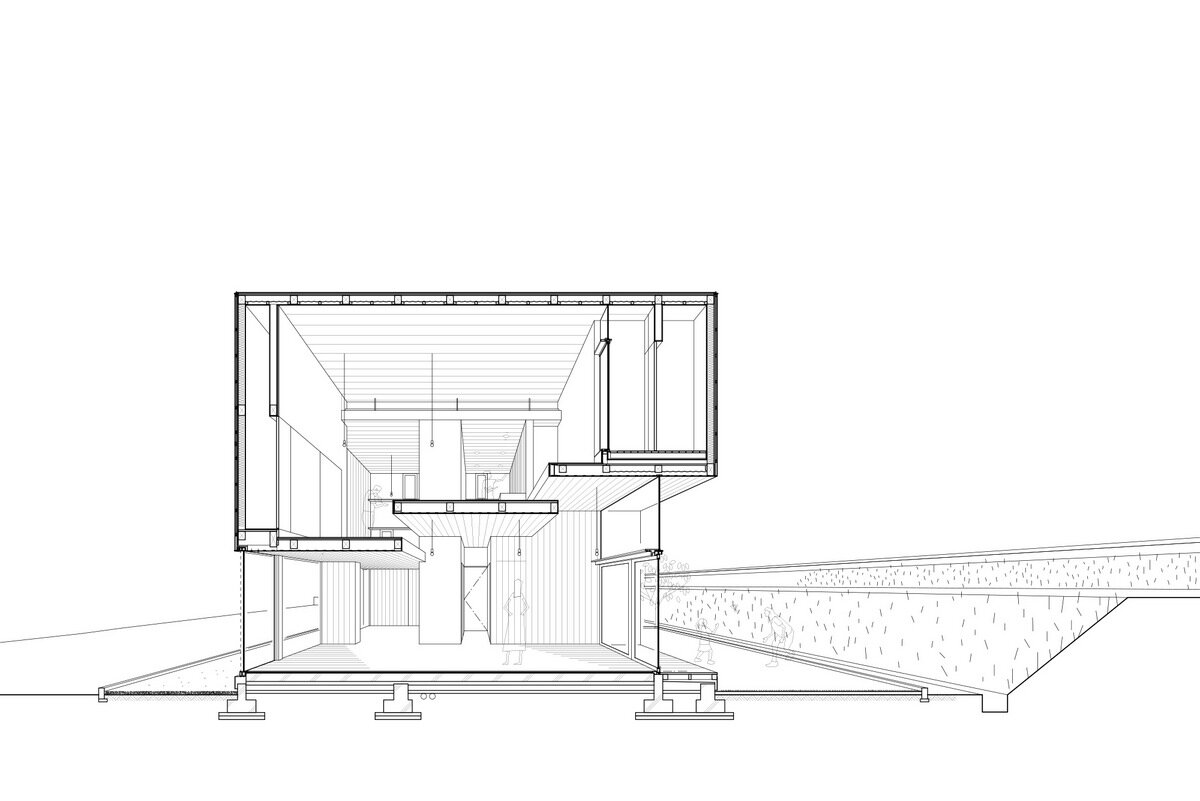 Openings and balconies between the two floors feature a bare-minimum when it comes to items like guardrails and handrails. This has the effect of opening the space up, but for some it might be too open, particularly if there are small children. The bedrooms can be found on the top floor and feature translucent glazed for the upper portion of the windows in order to maintain the occupant's privacy.
For more Japanese houses check out Hiburu House – a home that follows the slope of a reservoirs banks. Or, this multifunctional building that provides space for a business and a home. See all Japanese houses.
Via ArchDaily
Photos: Hiroshi Ueda