This modern bright white house is set among one of Beijing's historic neighborhoods. It's home to a newly married couple and has been dubbed Mrs. Fan's Plugin House.
The house has been designed by a local design studio called Peoples Architecture Office. They were tasked with creating a home that would adopt to the newlyweds needs over time.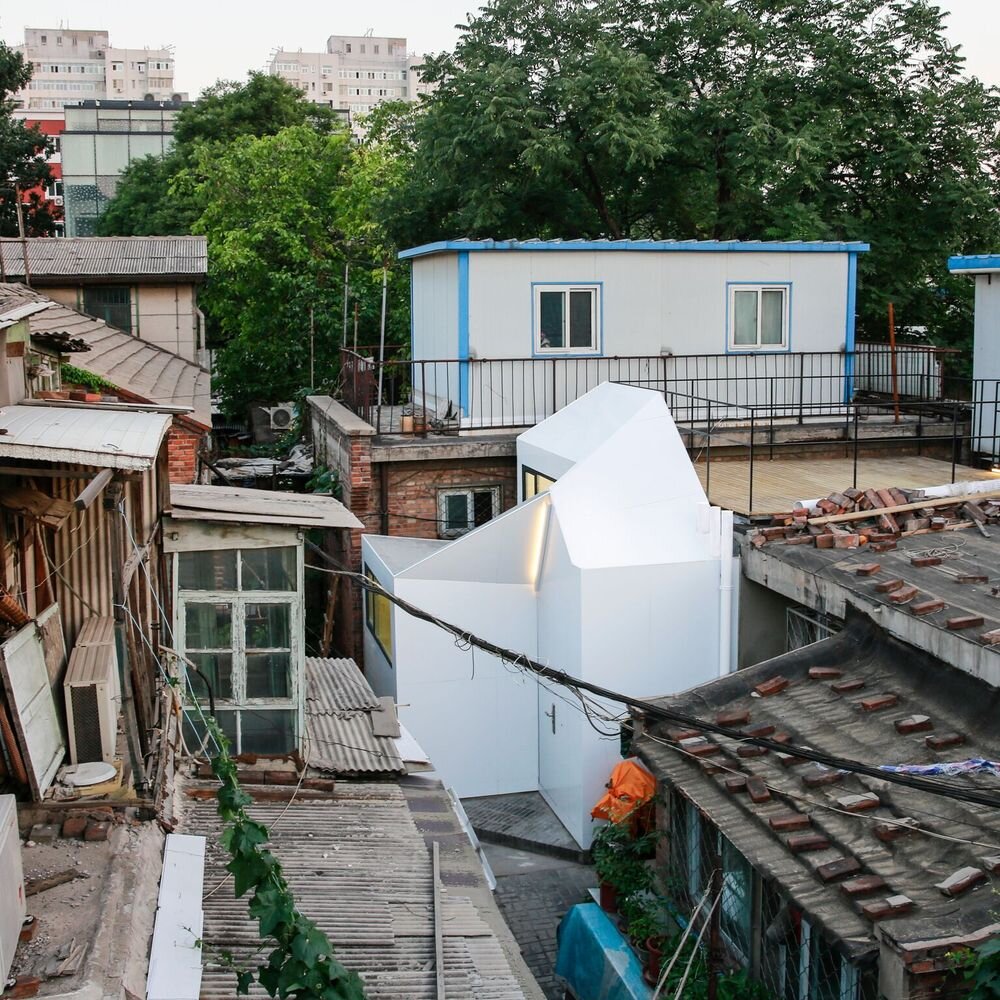 The owner, Mrs. Fan, was raised in the Changchun Jie Hutong neighborhood of Beijing. In her teenage years her family moved to the suburbs. Over time, her old neighborhood became more outdated and overcrowded leading to slum-like conditions. But, it's a tight-knit community and it was this sense of community – along with financial feasibility – that drew her back to it.
Being set in a less desirable area of Beijing, the overall build cost is 30-times less than the average apartment. Financial independence trumped location in this case. Because of the savings, they were able to introduce high living standards and energy efficient fixtures and fittings that exceed that of new apartment blocks.
Another major bonus is that the work commute has been reduced from 4 hours to 1 hour. The redesign involved renovating the existing home and creating an extension for the kitchen and bathroom. Public toilets are usually the norm in Changchun Jie because it doesn't have a sewage system. However, here, they've installed an off-grid composting toilet to overcome the issue.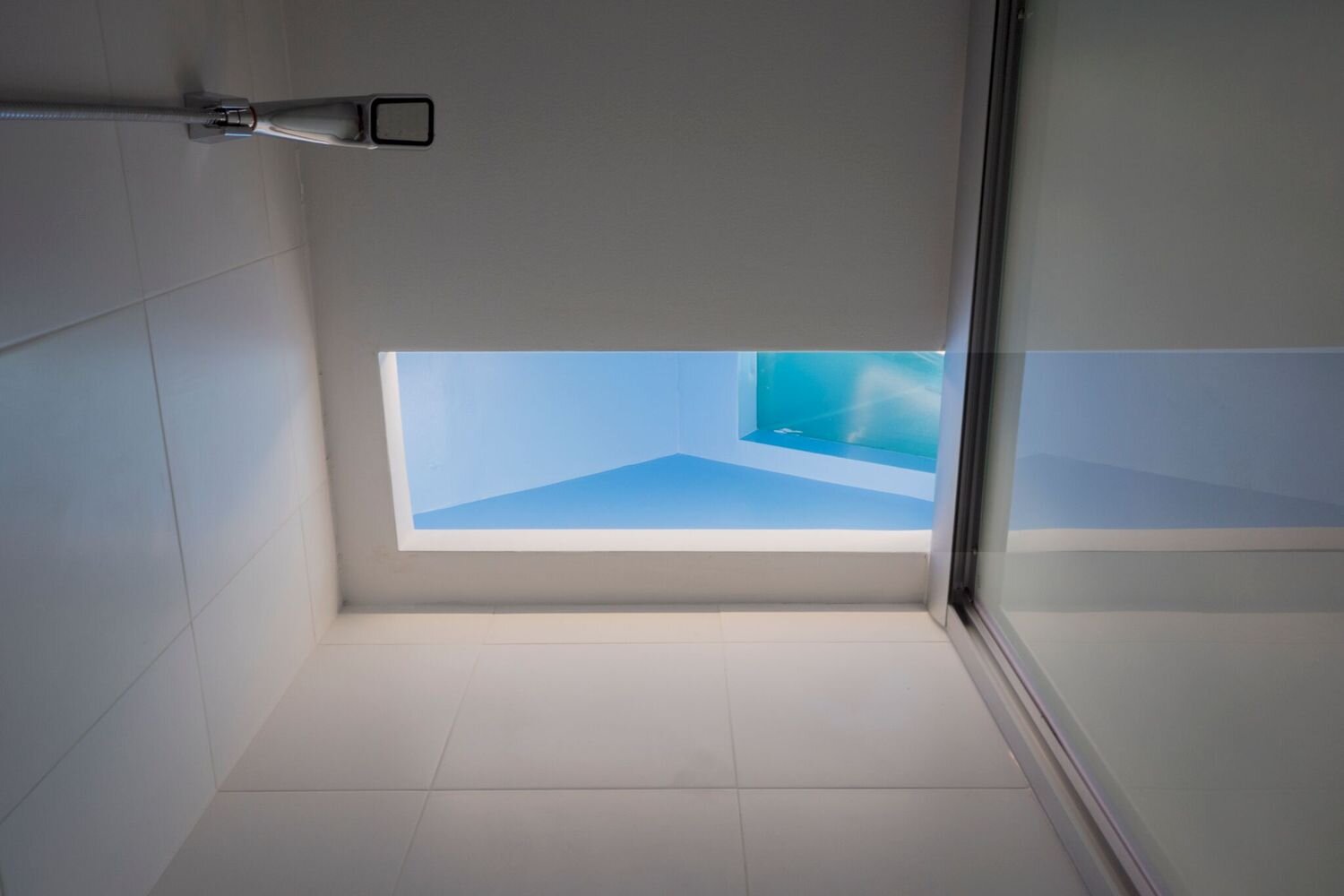 The extension helps to introduce plenty of natural light through a series of skylights and clerestory windows. The bathroom also comes with its own overhead skylight (it's coated with a blue privacy screen). The layout is composed largely of a single room, divided up by function instead of walls.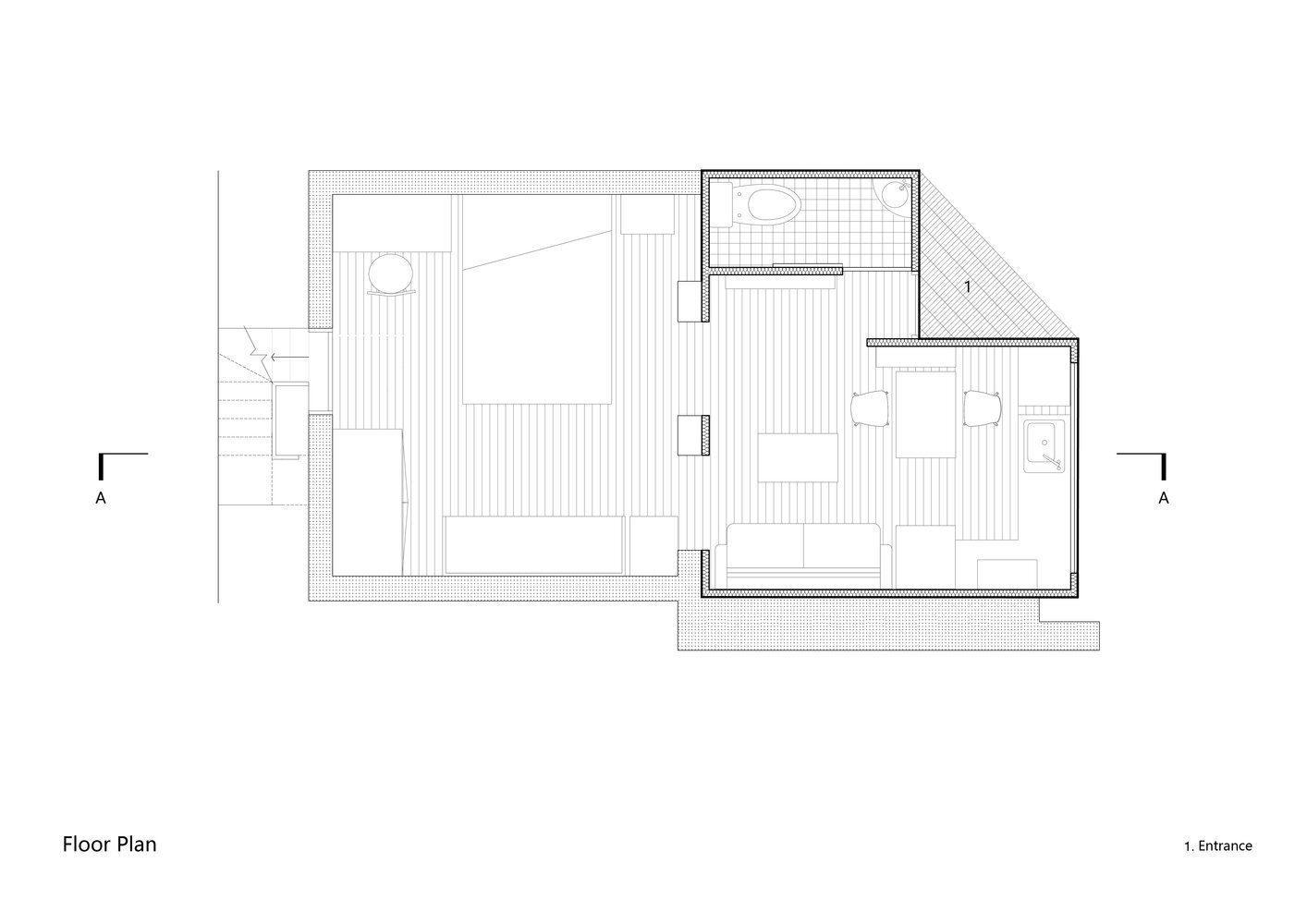 There's only a single level. Within it you'll find a short entrance hallway flanked by a bathroom. The first half of the home is dedicated to a living room, dining area and kitchen. The remainder is split between the bedroom, storage closets and a study desk. An exterior staircase to the very back of the home leads up to a rooftop deck.
For more small houses check out this dreary council house that gets converted into a bright, playful family home. Or, Hutong Residence, a family home for 6 that's been carved out of Beijing's alleyways. See all small houses.
Via ArchDaily
Photos: Gao Tianxia