Designed by Mork Ulnes Architects and called The Moose Road Residence, this small house has been built on a budget and makes use of materials, typically used for structural applications, to finish the interior (mainly plywood and strand board).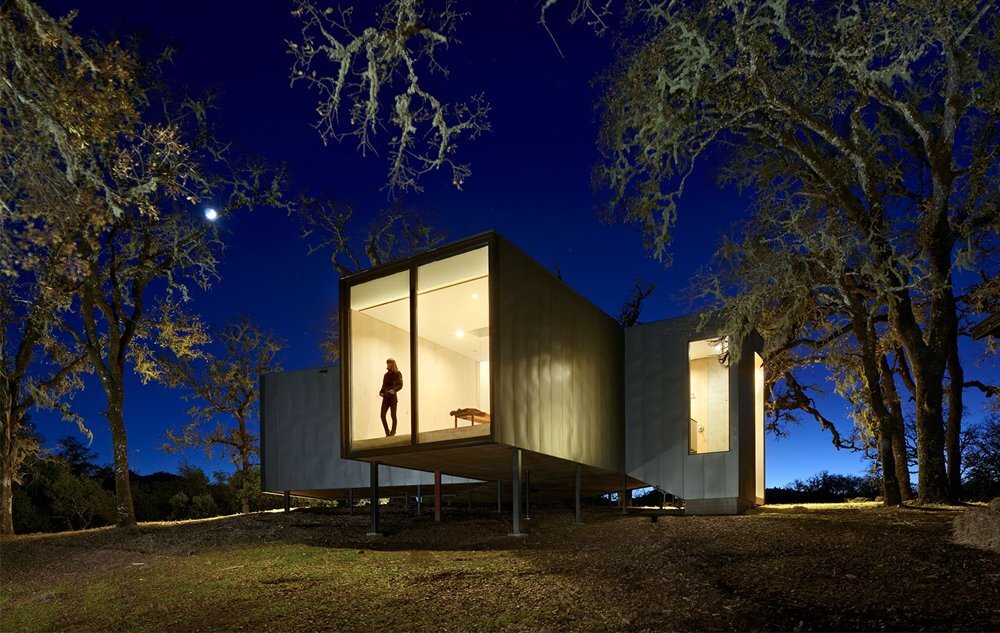 The contemporary home is located in the hills of the Ukiah Valley in California, and features views that overlook the vineyards, and mountain ridges below. Mork Ulnes Architects were sensitive to the flora of the site and created a design that would minimise the house's impact on the surroundings through the use of off-the-shelf components. They also decided to position the house in such a way so as to avoid the roots of several nearby oak trees.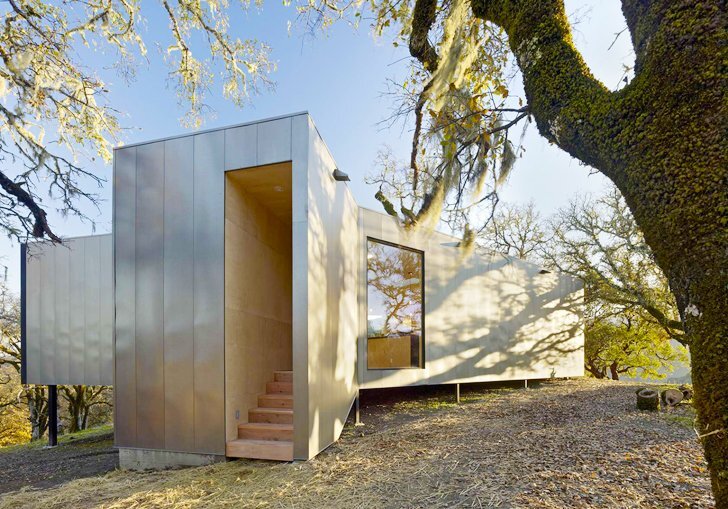 Moose Road Residence is supported by steel "stilts" and contains three large openings that aim to provide the best views of the surrounding landscape. The architects based the overall dimensions of the house on modular building materials like plywood, allowing them to cut the cost to under $190 per square foot.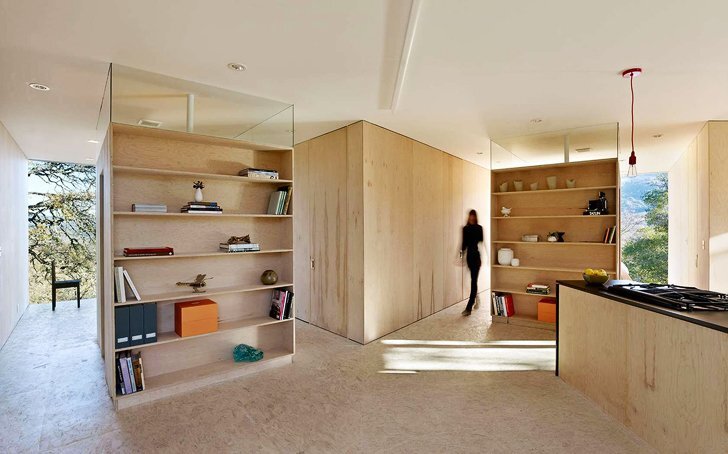 According to the website Home Cost, the average cost for a 2,400 square foot home in California comes in at around $130 per square foot. Considering the quality of the finishes for the Moose Road Residence (both inside and out – just check out that exterior cladding) I think they've done rather well.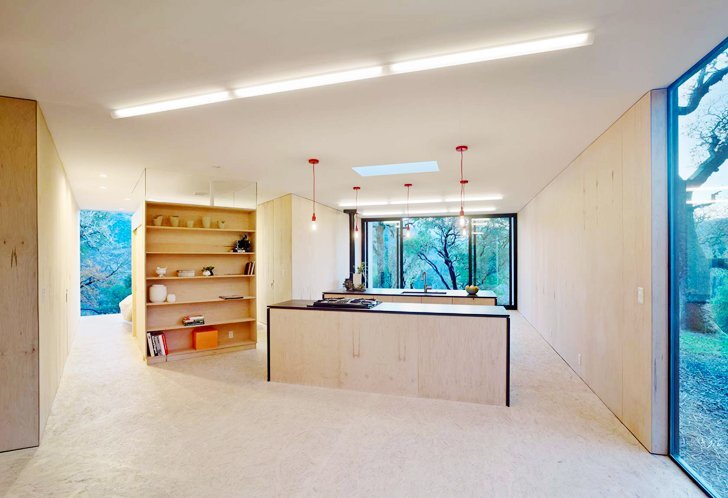 The crisp finish of the steel siding on the outside is at ends with the more rustic, but still modern, birch plywood finish on the inside. The wood gives the interior a more rustic feel, and its light tone helps to reflect light further into the core of the house.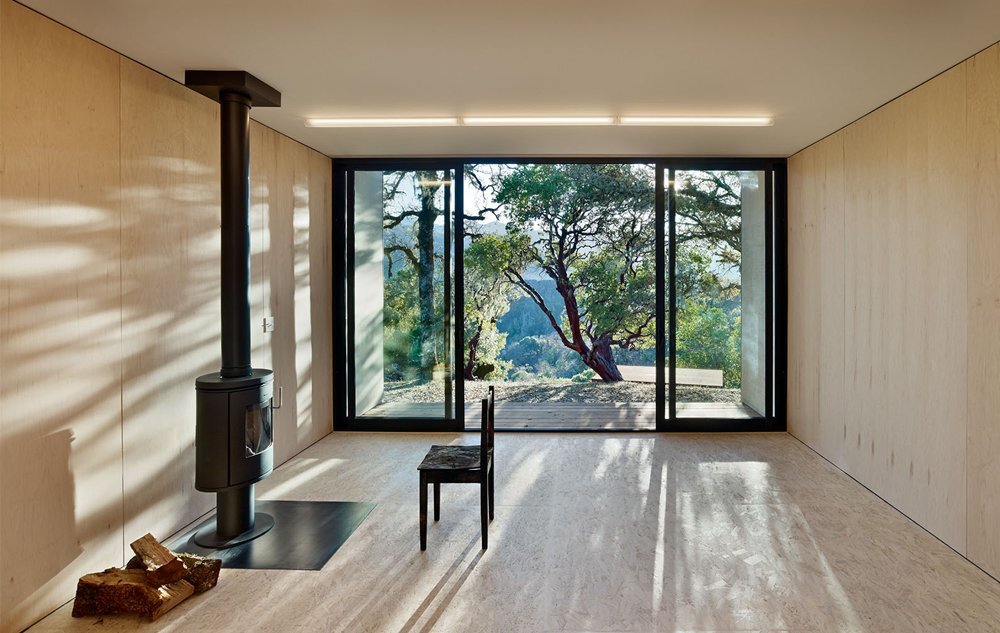 The entrance is a discrete affair – there are no give-away's until it's within clear view. After the rather humble entrance, you're taken into a surprisingly spacious open plan kitchen and dining area that leads into the other sections of the home. The bedrooms are contained in the small wings, whereas the social areas like the living room are more generously proportioned. Unfortunately I haven't been able to find out how big this home is, but based on plywood sheets, I'd say it's around 500 square foot.
For more small houses check out star of Mad Men, Vincent Kartheiser's small homey cabin. Or this summerhouse built by Rosario Talevi on a limited budget for her mother. See all small houses.
Via Inhabitat
Photos: Bruce Damonte