With hurricanes battering different areas of the United States on a yearly basis, disaster relief has come to play an important role for those affected. In recognition of this, James Garrison and his New York based firm, Garrison Architects, are aiming to create a modular housing system that may serve as a better long-term option.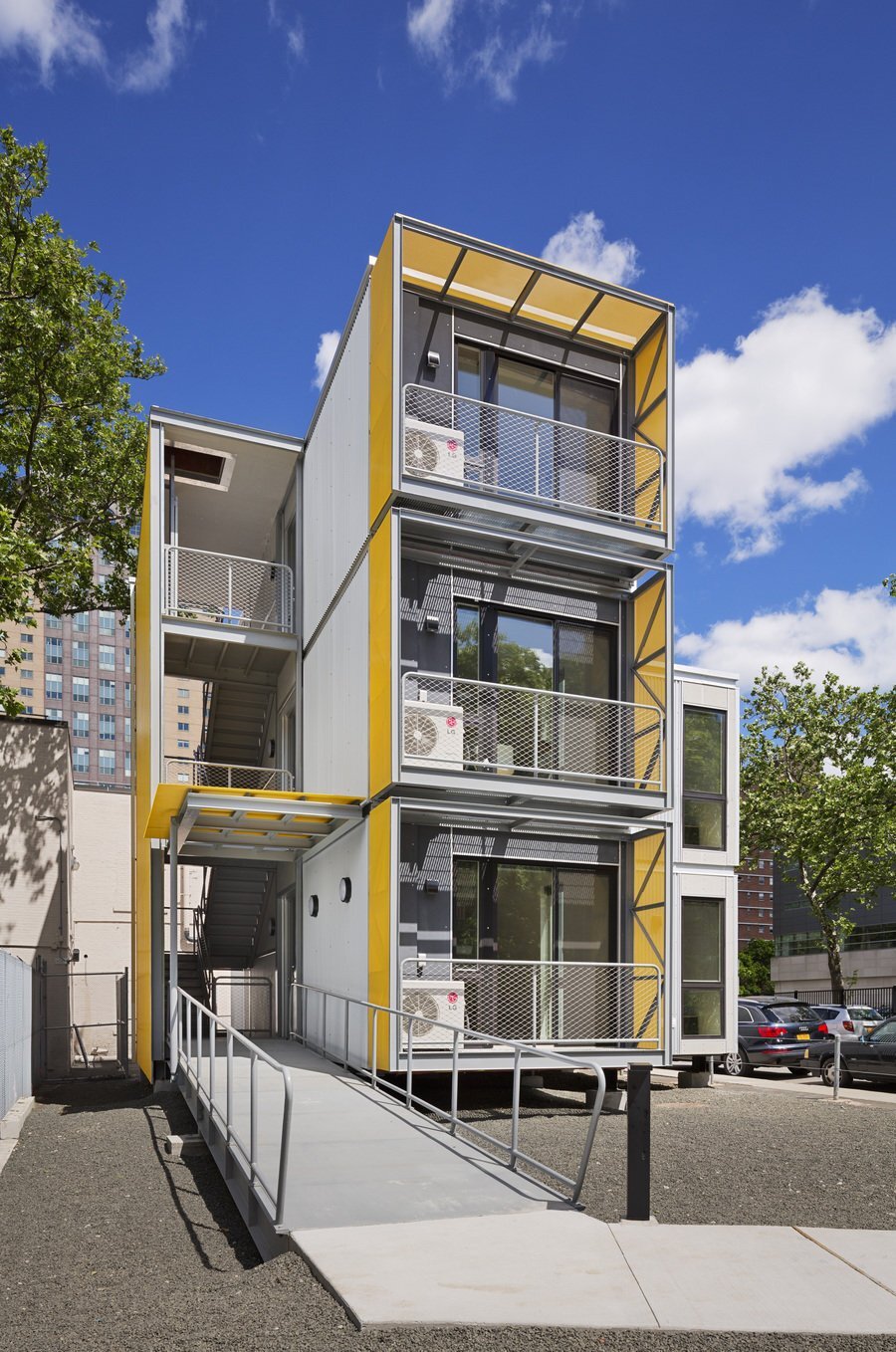 Often in transitional situations shipping containers are employed as temporary safe-havens, however they come with their own challenges, largely due to them being designed to hold materials, not people. Modular houses on the other hand, are designed to accommodate people from the outset. According to Garrison, it's this approach that makes them the better option: "Once you start doing certain kinds of things to shipping containers that they're not really meant to do, from a structural or environmental standpoint, they no longer really serve that expedient purpose that they were chosen for in the first place."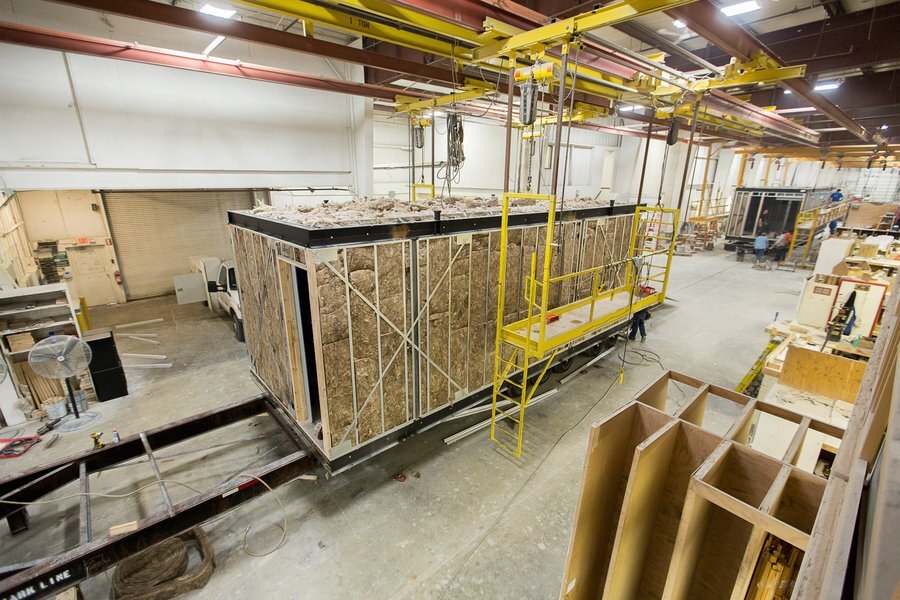 Garrison's modular design includes a kitchen, living area, breakfast/dining area, bathroom, storage space, and come with 1 to 3 bedrooms, making them suitable for families An energy efficient ventilation system is also included, reducing people's dependence on AC during the summer months. Additional, the unit is made from recycled materials, and unlike FEMA trailers, contains no formaldehyde in the wood work.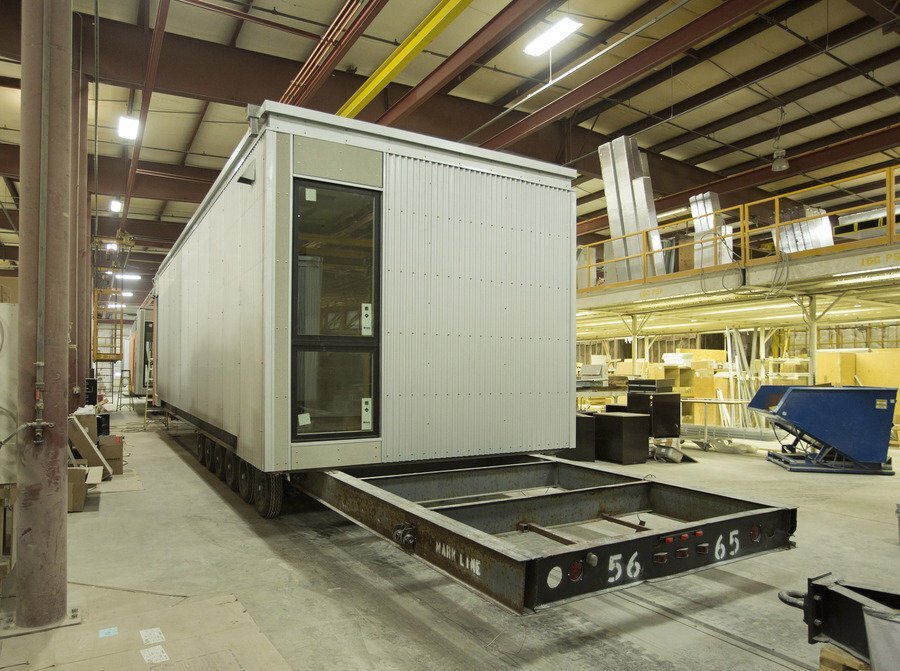 The units are intended to be self-sufficient, an important factor during times of crises where water and electricity may not be readily available. In Garrison's opinion, creating a self-sufficient design will allow people to better manage the utilities they have available to them: "The whole problem with contemporary utilities is you turn on the water, you turn on the electricity, and it's just there and you don't give it a second thought. If they're self-sufficient, then they're capable of making a dispersed, individualized utility system where we can take responsibility for our waste streams."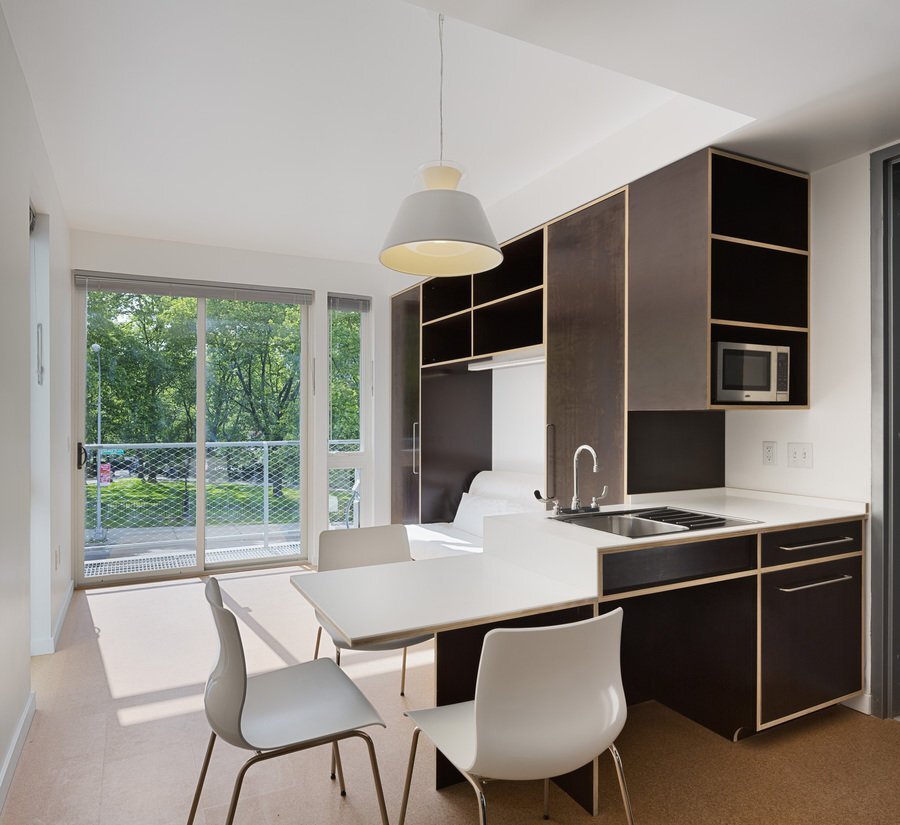 The firm has been working alongside the New York City Office of Emergency Management. As a result of their collaboration, the plan and build time has been reduced from 2 to 3 years, to 4 to 6 months. The units themselves can be deployed and installed on site in just 15 hours.
The city is currently assessing a number of potential sites where the modular houses could be placed, so as to alleviate future disaster relief operations.
For more modular housing check out this modern off-grid house in Victoria, Australia. Or, Mia House, which is built with modular materials in order to cut costs. See all modular housing.
Via TreeHugger
Photos: Andrew Rugge