Set the in Czech Republic, this contemporary two-bedroom house has been designed by Pavel Horákin in collaboration with the architecture firm, Prodesi | Domesi. The house and adjacent summer pavilion has a combined floor area of 133 square meters.
Existing site was originally home to a cottage that was in a state of disrepair. All of the original building was removed apart from the stone basement, which was incorporated into the foundation of the new house, serving as a support for cantilevered areas of the home.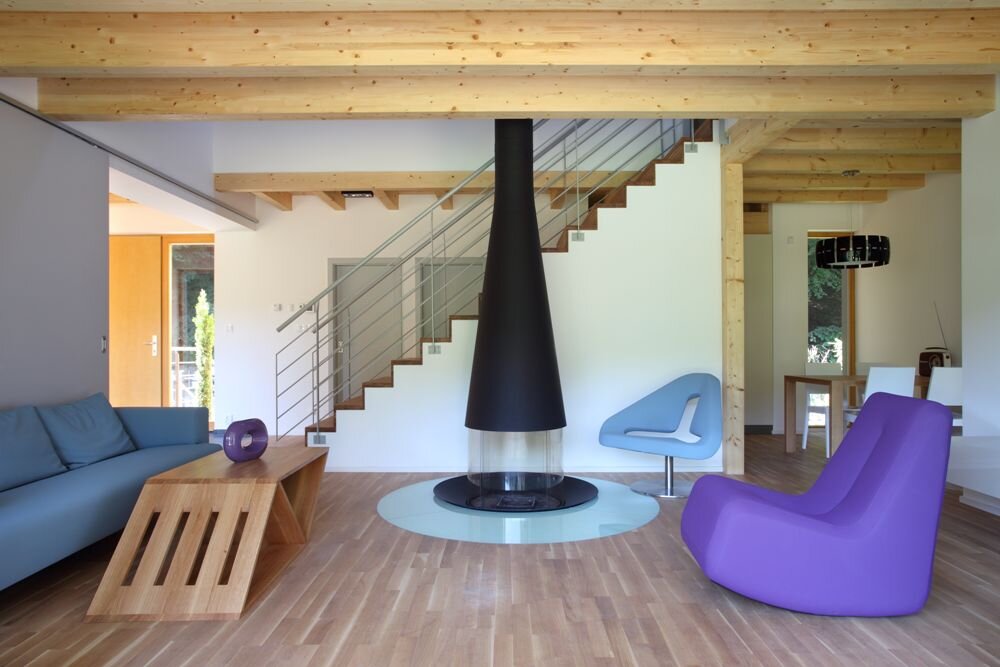 The structure is composed of a modern timber stick-frame system, with some post-and-beam elements as well. The exterior has been clad mostly with timber, and it looks like seam metal has been used for the roofing (as well as the wall cladding for the entrance area).
The interior is bright and warm thanks to the large windows and timber flooring and exposed joists. The different rooms are all built around a central staircase. On the first floor the living room is the most generously proportioned. It also features views of the garden from its large floor-to-ceiling windows. Beyond the living room, there's a large sheltered deck area that can be closed off with large wall panels when the house isn't in use.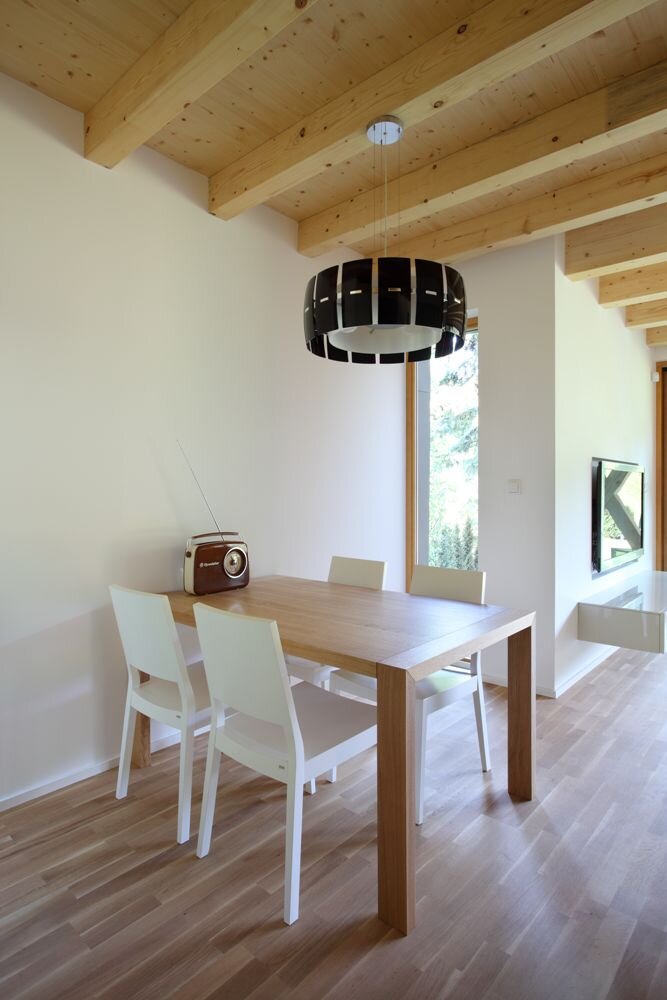 The other living areas on the first floor are considerably smaller than the living room. The storeroom and bathroom are about the same size. The kitchen is small but functional and takes advantage of the ceiling height to incorporate additional storage. The bedrooms on the second story are both larger than the living room. Somewhat strangely, there's only a toilet and sink on the second floor – no shower or bath.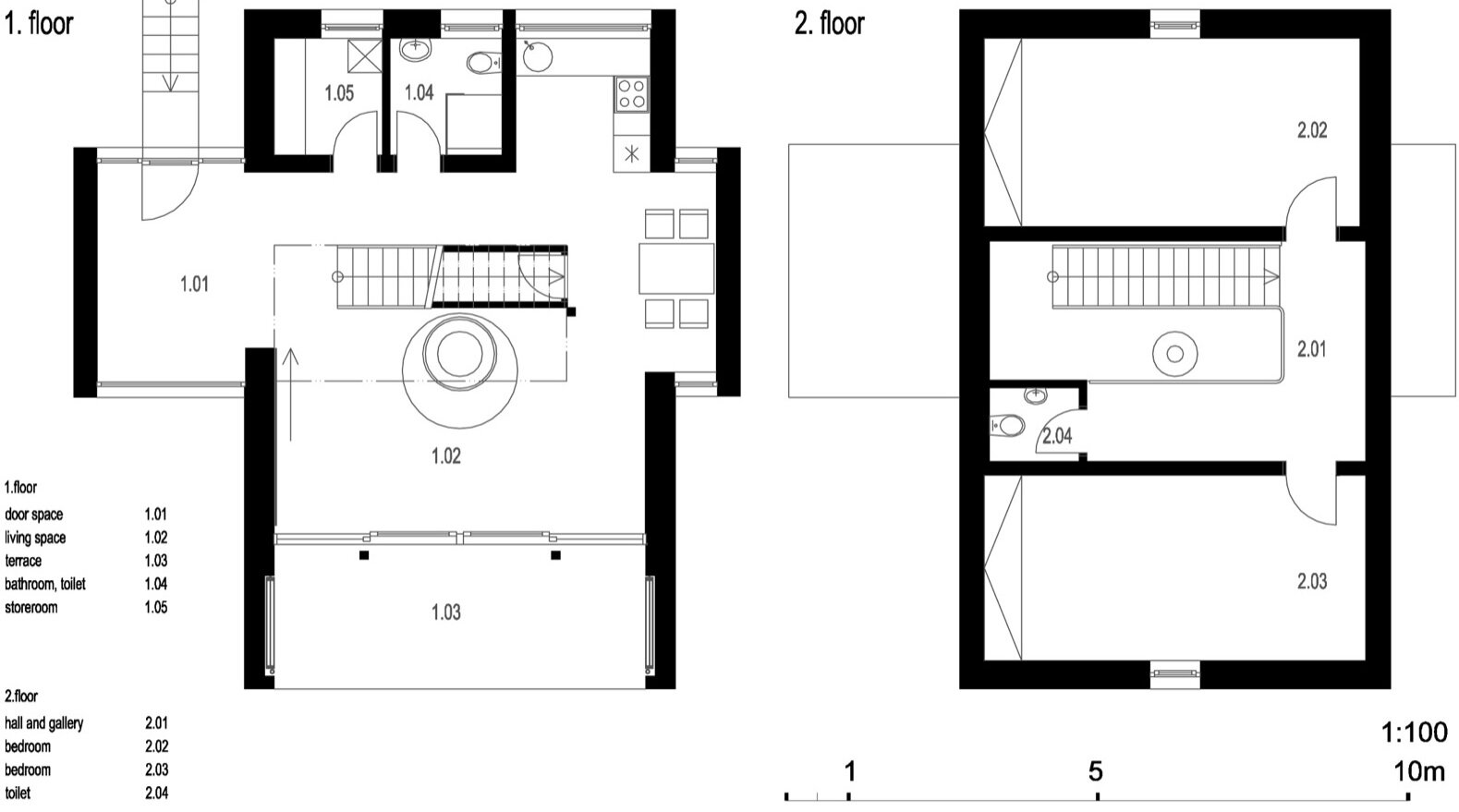 The house is oriented southward, allowing the designers to take advantage of sunlight, and a river front view. The project was completed in just three and a half months between the years of 2009 and 2010. The house itself is intended to act as a weekend and summer getaway for the client.
For more small houses check out the Happy Cheap House in Sweden that's been designed by Tommy Carlson. Or this small house in Slovakia that's been built for just $100,000. See all small houses.
Via ArchDaily
Photos: Lina Németh