Created by Bioi, a design and build studio based in Calgary, this modern tiny house is set on a farm in Warburg, Alberta. The house has been built to replace the existing farmhouse which no longer met the needs of the owners. The clients approached Bioi to develop a modern farmstead on a tight budget.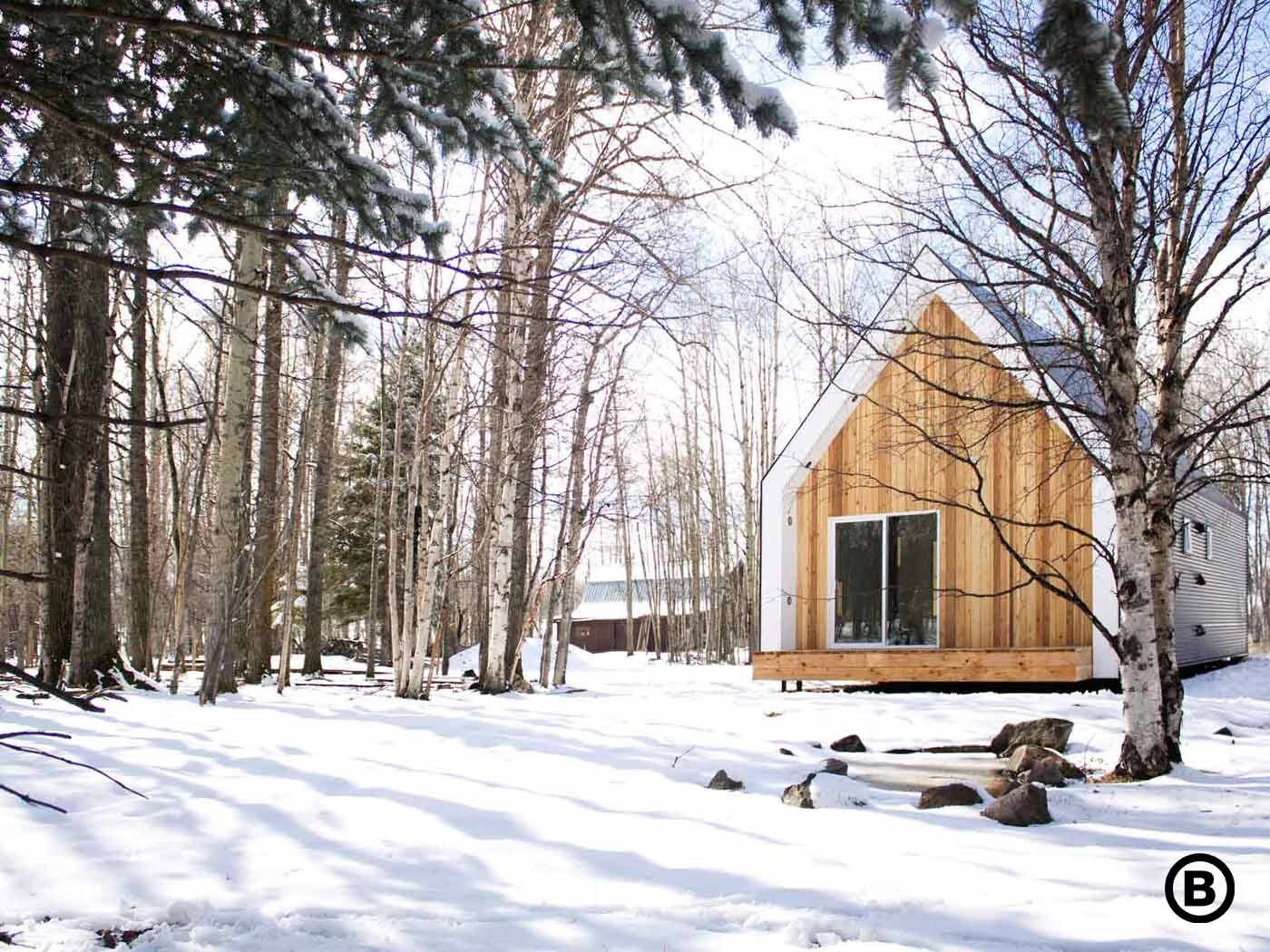 Bioi was founded in 2011, and is led by Jordan Allen and Ryan Trefz. As a multi-disciplinary company they undertake a variety of projects, and can be responsible for both their design and build. For this project, they were tasked with creating a functional living space that would meet the needs of the farm, and also the owners.
The replacement house was built on a tight budget, and had to be rigorous enough in design to withstand years of use as a utility building. With this in mind they had to find a balance between cost, performance, materials and use of space.
The modern clean-cut finish of the exterior contrasts with what we would typically envisage as a farm building. However, its simple form and size prevent it from dominating the surround landscape – it sits rather quietly among the trees.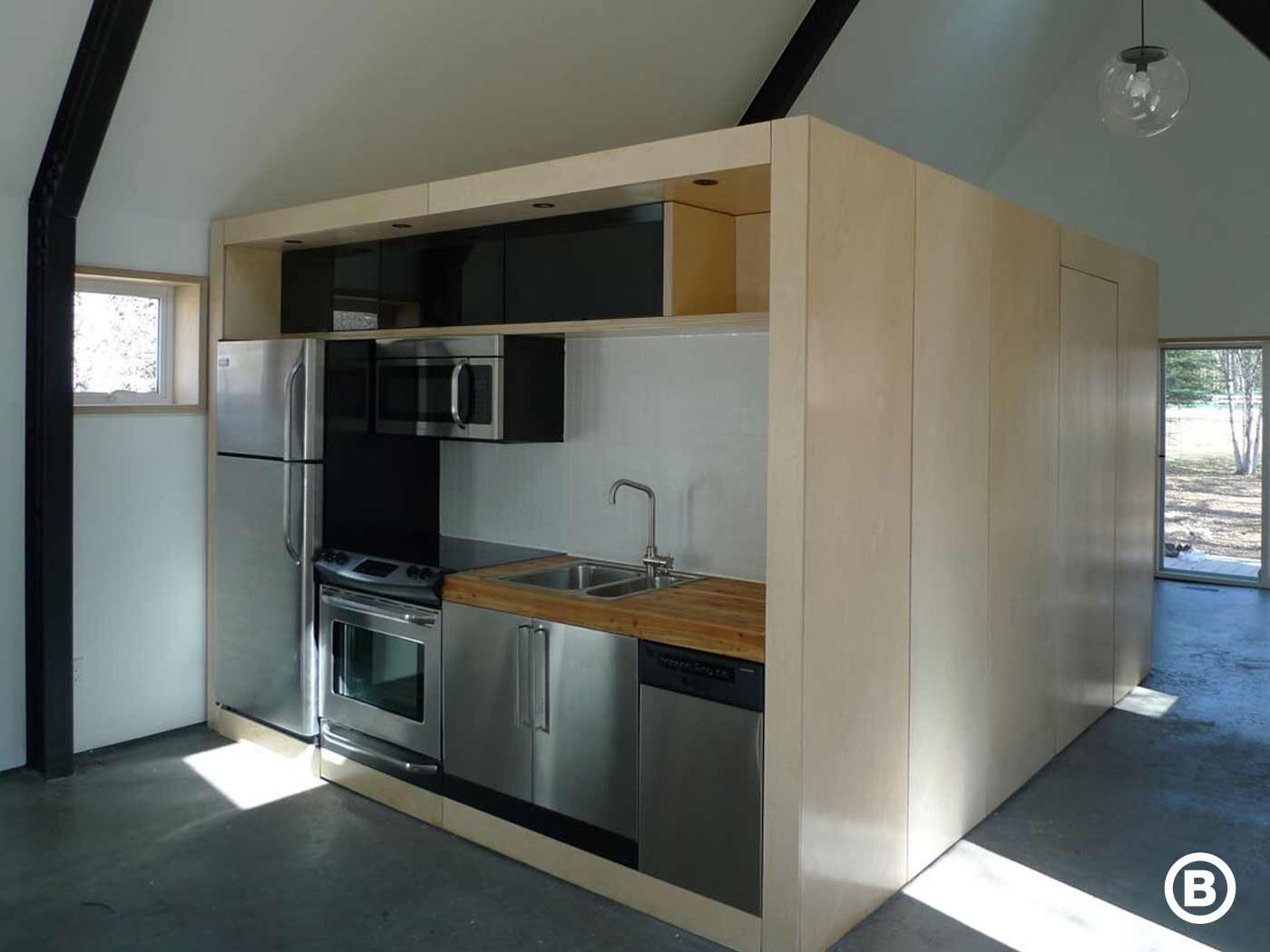 The interior reflects the simplicity of the exterior. The main functional areas of the house are all based around and in a central timber unit: "The interior of the home is simply delineated by a simple wooden core which hosts the essential functions of the house". It features a kitchen on one end, and storage for the bedroom on the other. Sandwiched between the two ends you'll find the bathroom and laundry area.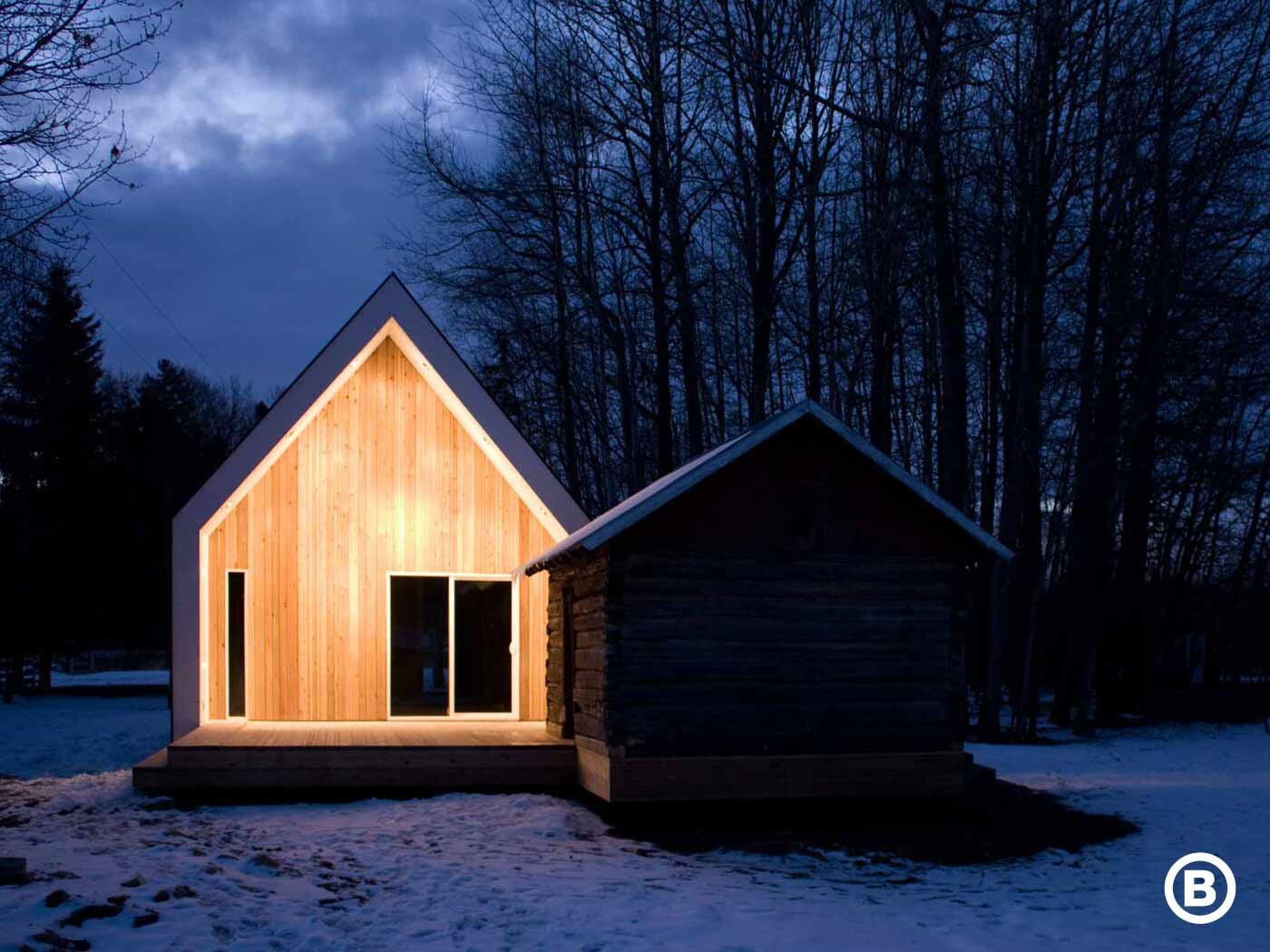 The space on top of the timber unit can be used as extra storage space. Failing that, there's also a refurbished log cabin that serves as additional (insulated) storage space. Both end of the house feature timber decks for relaxing on and admiring the views. From the designers: "A small deck to the east serves as a release – a tranquil escape from the everyday, overlooking a meadow."
For more tiny houses check out the Heijmans ONE from Amsterdam that aims to provide affordable housing for young professionals. Or, this teeny tiny house in the heart of Rome by Marco Pierazzi. See all tiny houses.
Photos: Alison Andersen