Set along the shore Lago Ranco in Chile, and surrounded by mountain cypresses, sits a rather unusual hideaway. This modern-looking timber clad building is actually a sauna with a few additional features thrown in to make your stay a truly relaxing one.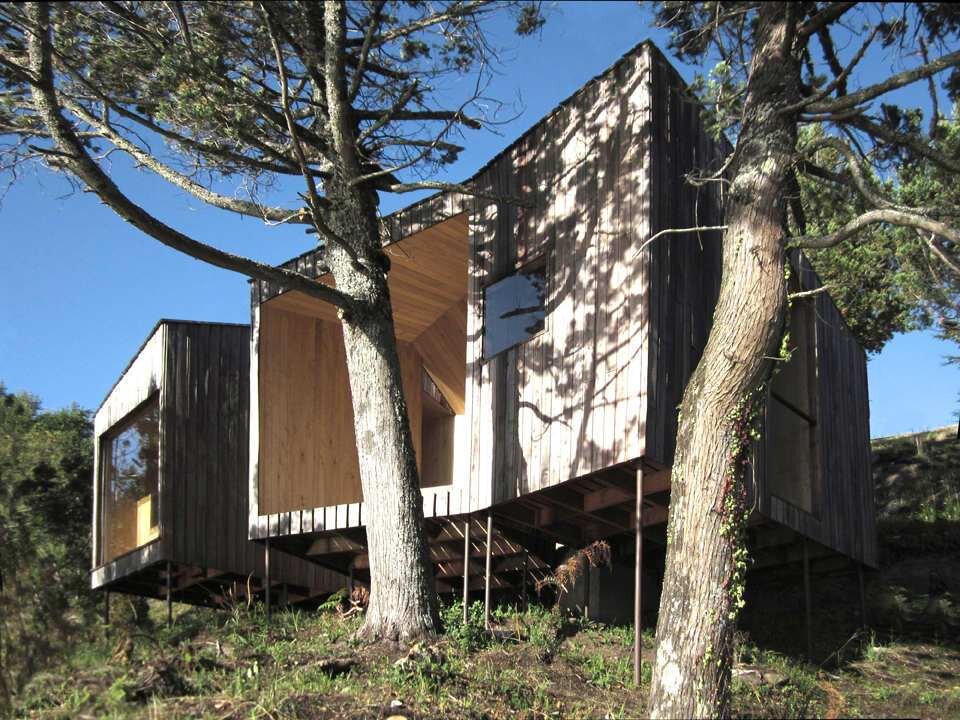 The project was taken on-board by the Santiago-based architecture firm, Panorama. The overall structure is composed of three individual "huts", each of which has been designed to serve a different – but complimentary – purpose.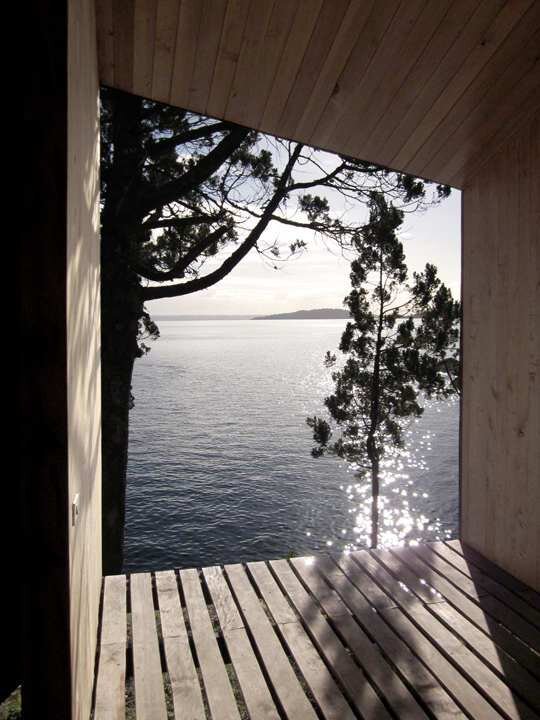 The combined building footprint amounts to 30 square meters (323 square feet). The pods themselves range from 2.4-by-4 meters to 1.7-by-4 meters (about 7.8-by-13 feet, and 5.6-by-13 feet respectively). The pods are also oriented in different directions to create a variety of viewpoints looking over the lake, and it was this concept that led to the disjointed form.
The exterior is clad with oak due to its ability to resist harsh weather conditions. The wood will also silver over time, allowing it to blend in with other buildings in the area which are clad in a similar manner. The actual structure seems to be supported by rather slender looking steel bars, which are presumably fastened to the rock beneath the ground level.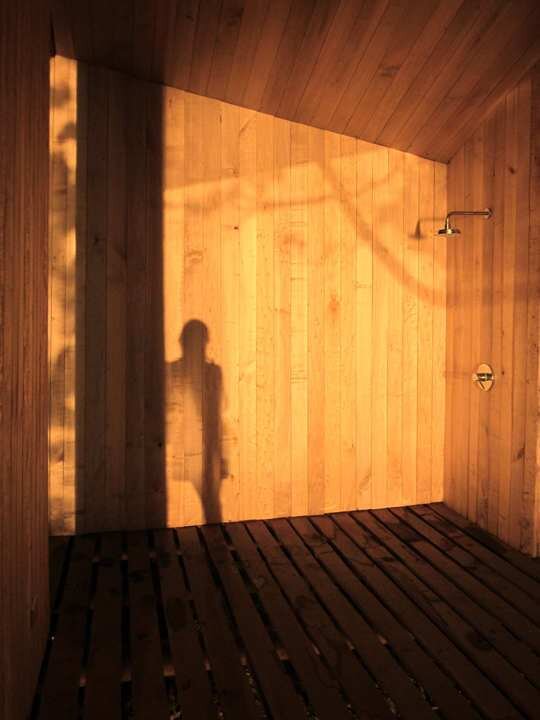 The interior is also clad with wood, however unlike the exterior it's been finished in Almo, which is cut from a species of cottonwood. It also looks like some of the walls have been finished in plywood, and the flooring is sometimes left open to the ground below (the pod containing the shower).
The smallest of the three pods serves as a space for changing, and as a storage spot for wine. The central pod contains a shower for cooling off, and an area for sitting and soaking up the views. The last pod contains the actual sauna, and some tiered seating. The relaxing atmosphere of the sauna, combined with the stunning views (and perhaps a little wine) should be more than enough to put most people at ease.
For more spaces check out Antony Gibbon's modern tee-pee style cabins. Or this small house extension that's been sandwiched between two existing buildings. See all small spaces.