Set in Gelukstraat, Belgium, this narrow house has been squeezed in between two adjacent buildings. The house was designed by local firm, Dierendonck Blancke Architecten, on the behalf of a client who wanted to create an affordable house in the center of Ghent.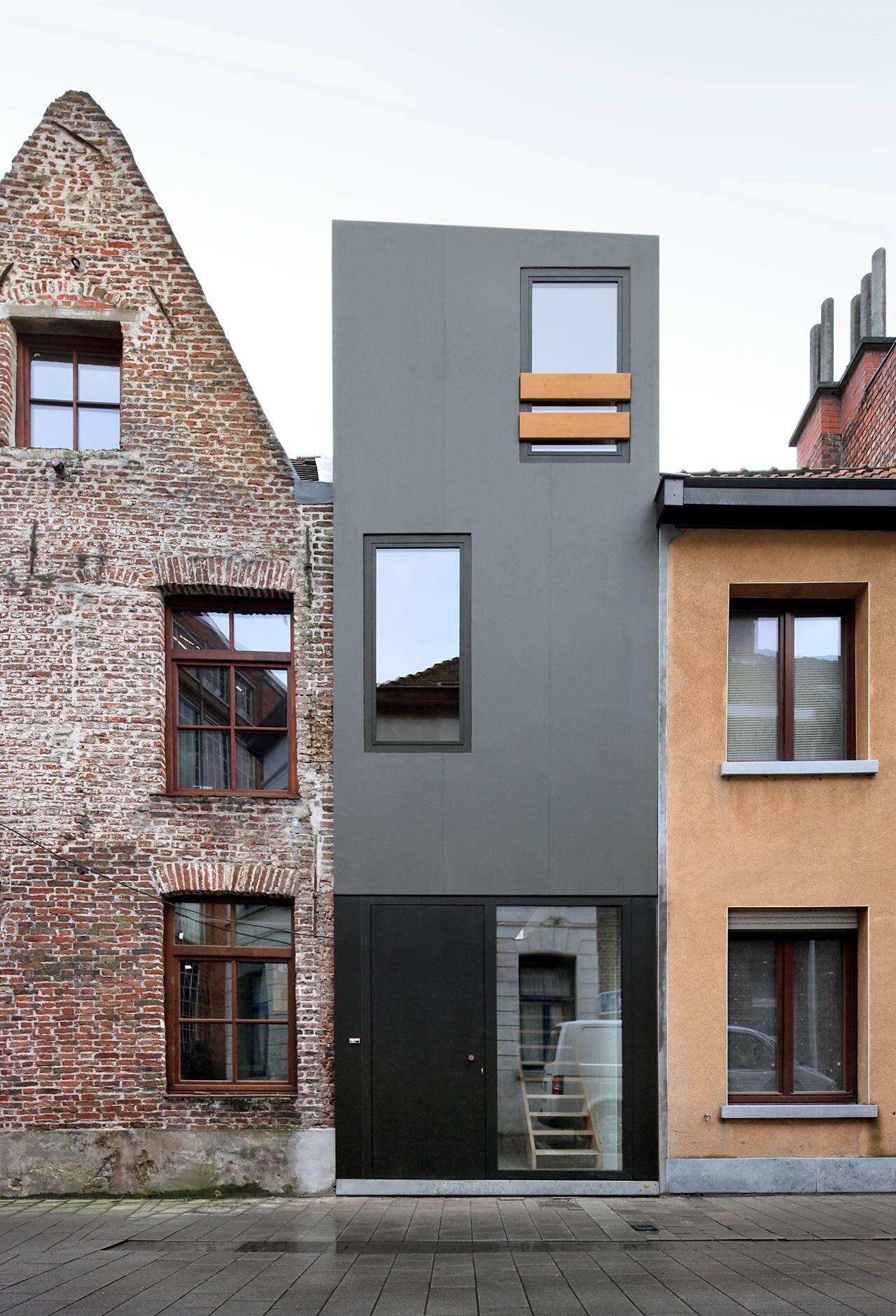 The house has a total floor area of 89 square meters (958 square feet) and was completed in 2011. The total cost of the build came to the tune of 137,667 Euros ($176,015) – not bad given it's size and location. The house is currently rented out by the owner who lives in an adjacent apartment.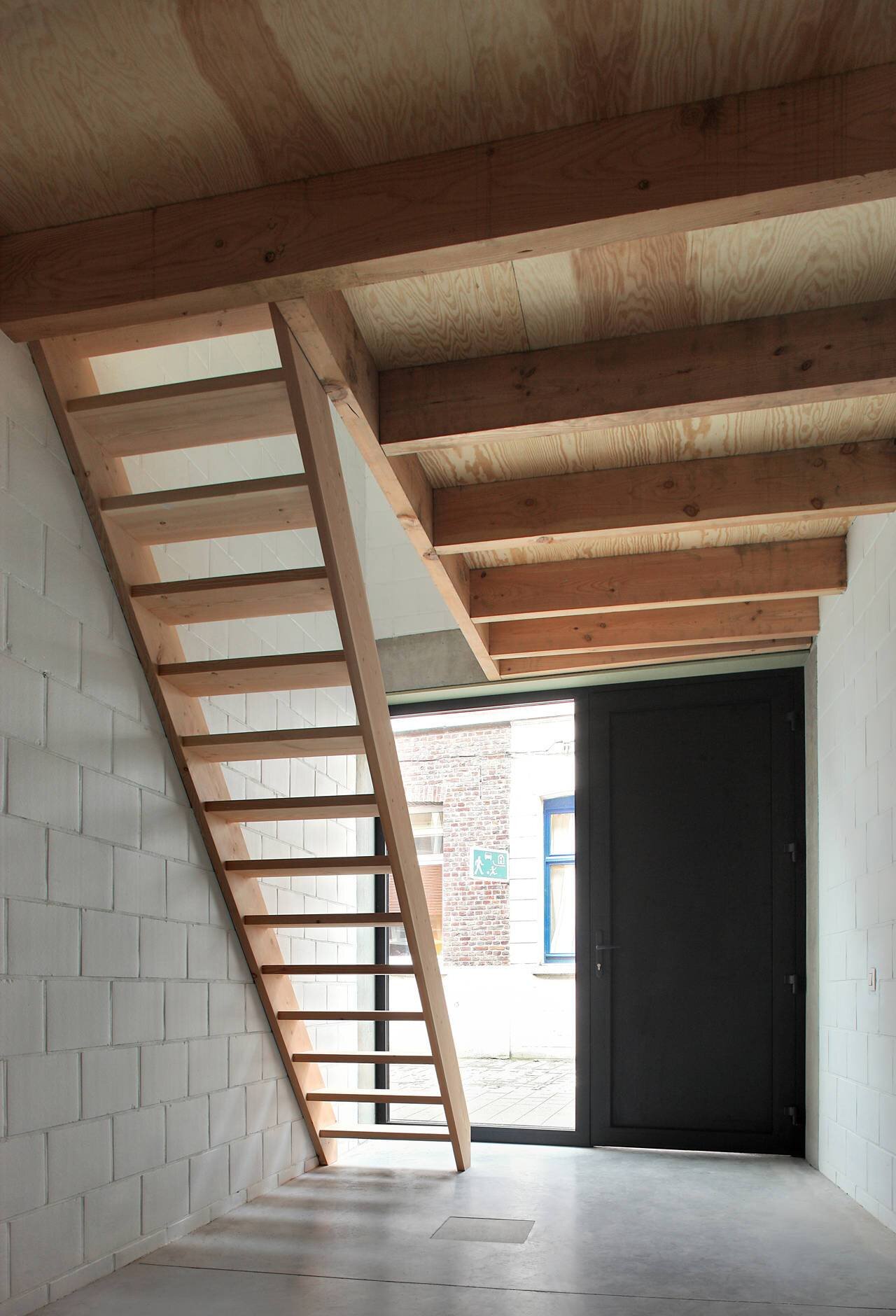 From the outside the building looks modern and minimalist, a trait which continues to the interior. Due to the limited floor area, the architects minimized the thickness of the exterior cladding. The entire house is finished with a 2 mm (0.08 of an inch) thick PVC-film.
The ground floor serves as the entrance, and as a studio space. This house and the owner's apartment are connected on this level through a small courtyard. As can be seen from the pictures, the minimalist theme is apparent throughout the home, with bare painted brick walls. The staircase and exposed timber floor joists are used to prevent the whiteness from becoming overbearing, and add some warmth to the space.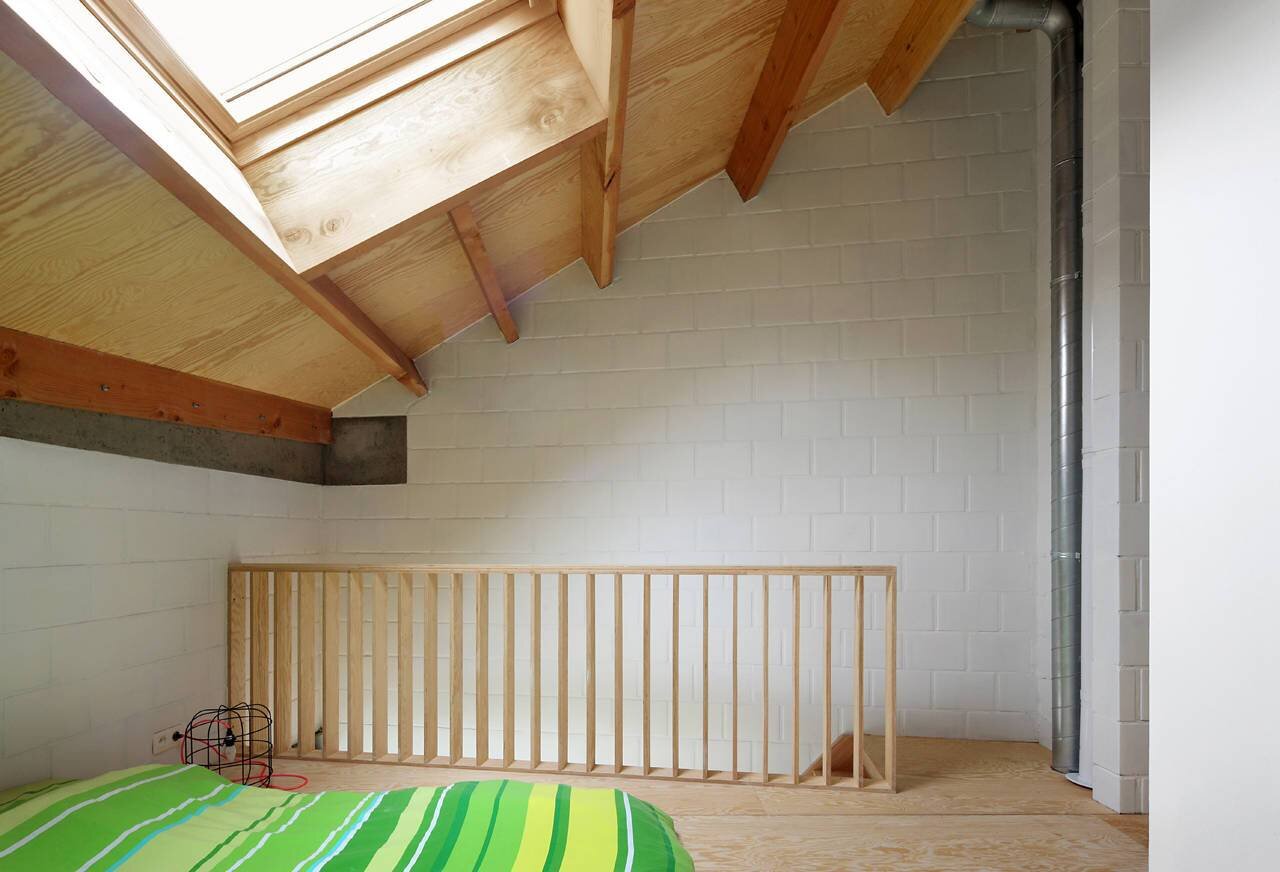 Moving up a floor takes you to the main living area, which features a dining area, kitchen and living room. The kitchen is tucked away at the front of the building, squeezed between the staircase and the house wall. The living room contains a set of large sliding patio doors that open up to a deck area.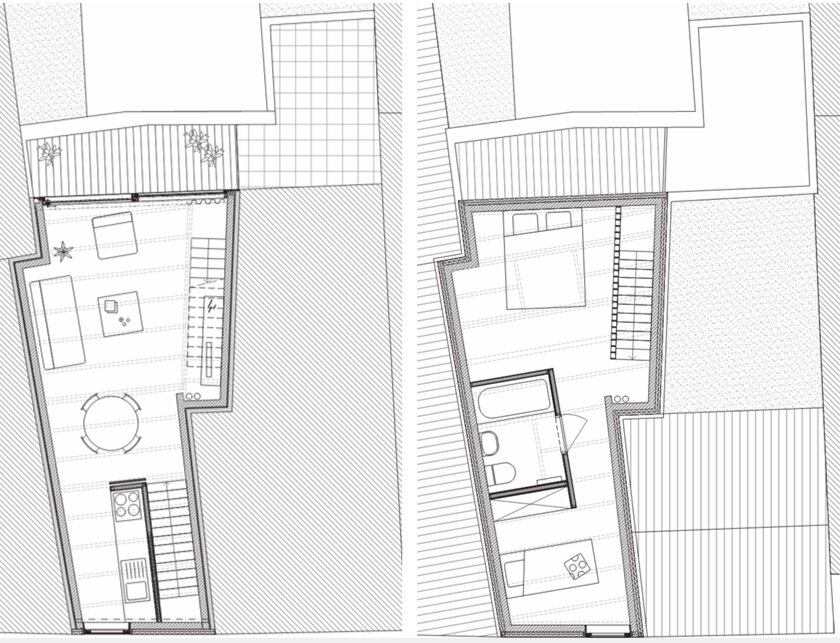 The last level of the house is home to the bedrooms and bathroom. The master bedroom and the single bedroom are separately by the bathroom – there are no doors between the two. The partition framing used to corner off the bathroom extends outwards to create a storage closet in the single bedroom. There are very few windows at this level (in fact there's just one) but the roof skylights draw in plenty of light to brighten the space.
For more small houses check out this modern cozy house in Czech that's been built on the ruins of an existing cabin. Or, the Happy Cheap House by Tommy Casrlson in Sweden. See all small houses.
Via ArchDaily
Photos: Filip Dujardin