Garden studios seem to be all the rage right now, but what about student studios? Swedish architecture firm, Tengbom, designed this stylish micro-home specifically for students.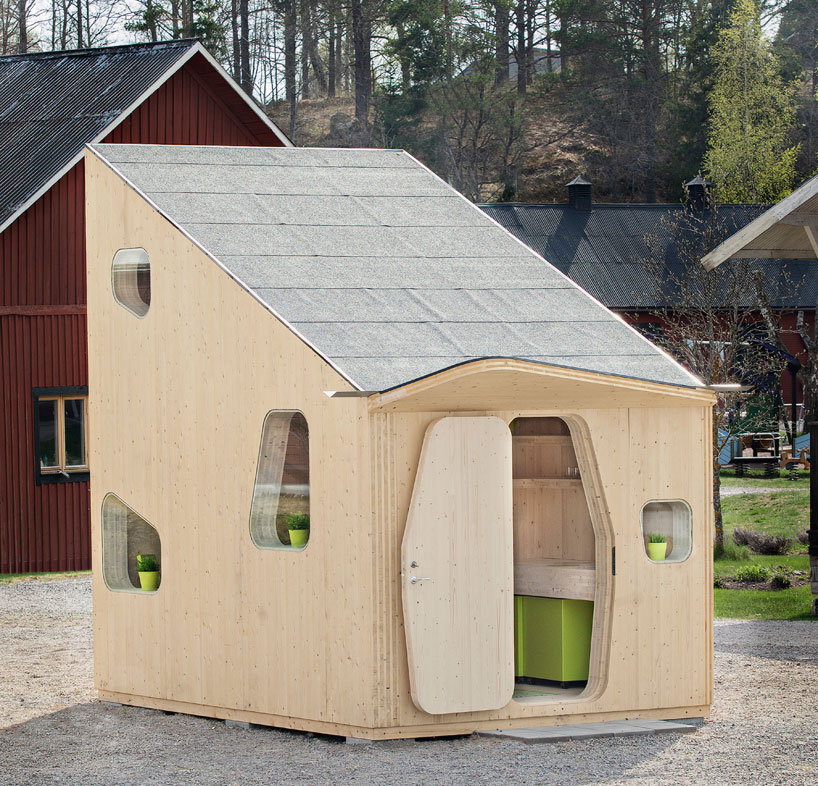 The unit occupies just 10 square meters (~100 square feet), and contains several living spaces. It contains a sleeping loft, living area, kitchen, bathroom, mini garden, and a patio. Some areas also double up on function, for example the living area has a fold-up desk that can be used for studying or dining. When the desk isn't in use, it can be folded up into the window pocket, creating an additional degree of security.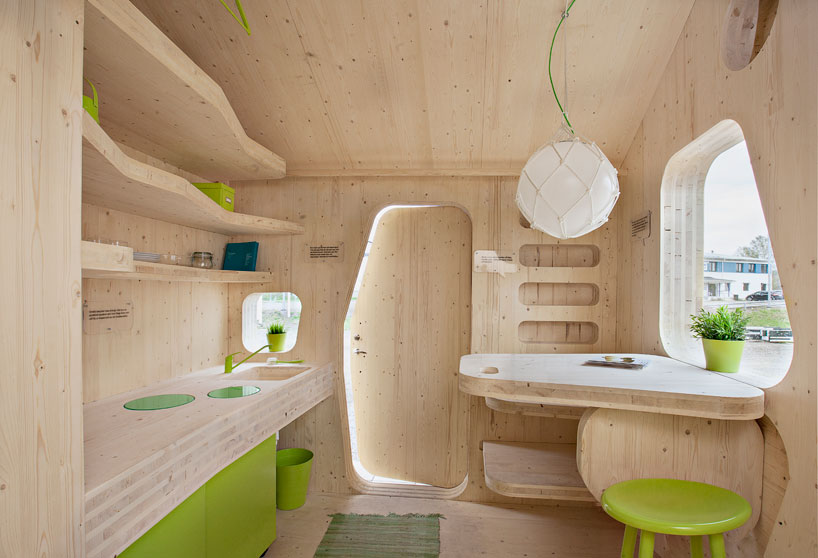 Tengbom's aim was to create an affordable housing unit, fit for study and social life. They also wanted the unit to be environmentally friendly in construction, with responsible material choices. To develop the space they worked directly with students of Lund University. Together they produced a tiny dwelling that is 60% smaller than legally permitted (don't worry they gained legal consent first).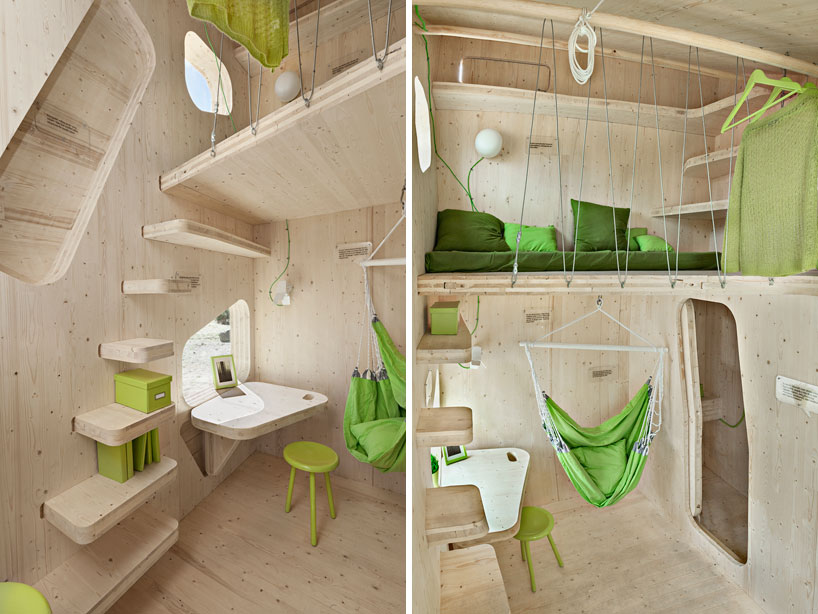 The micro-house is constructed from cross laminated timber that's been locally sourced. As a bonus, the drastic reduction in size also leads to a reduction in rent – up to 50% less than the average.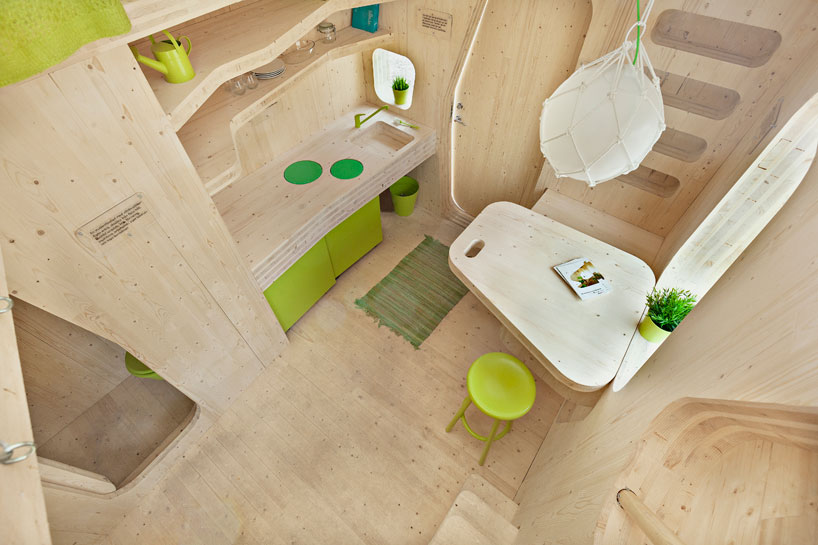 From the architects:
"By exhibiting this well planned and sustainable student unit we want to challenge the conventional views and show new ways of thinking. What is 'good' living? What materials can we use? To meet the future in a sustainable way we must be innovative in all aspects and have the courage to break new ground."
The unit is currently on show at the Virserum Art Museum until the 8th of December. In 2014 it's planned that 22 of these units will be produced and made available to students.
Other tiny abodes include the Diogene Cabin by Renzo Piano, and this other venture into student housing in Sweden. Check out all tiny houses.
Via Design Boom