This tiny micro-home, aptly named the Micro Compact Home (m-ch), has been designed by Richard Horden of Horden Cherry Lee Architects (HCL) as a small scale housing solution that doesn't compromising on mod-cons. As stated on the architect's website, modern technologies have transformed our lives, enabling us to live on a much small scale without compromising on the quality of our life. The m-ch aims to take advantage of this concept.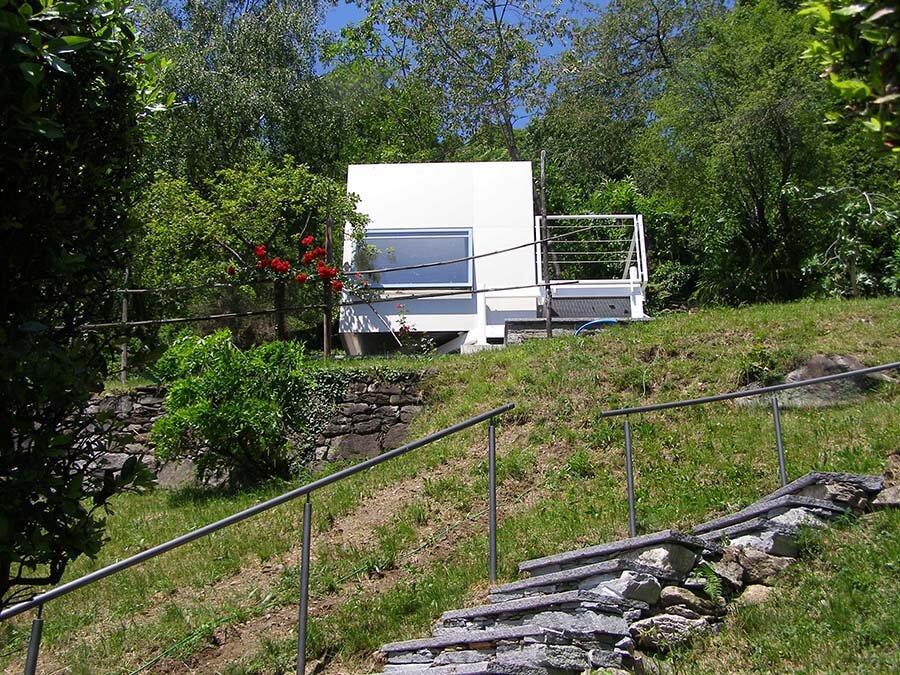 HCL believes that the m-ch is a "luxury and necessity on a small scale, a high quality home space for short stay living." Apparently they haven't designed it as a long-term living solution, although I'm sure some people within the small house movement could easily adopt to living on such a small scale on a more permanent basis.
In January of 2011 there were a total of 15 micro compact home installations. Several of these houses were built as exhibitions for the likes of The Museum of Modern Art in New York. O2, the telecommunication company, ordered several of the units for a student site in Germany. The version pictured here was built for a private client who had their micro-house helicoptered to a site near Lake Maggiore in Switzerland.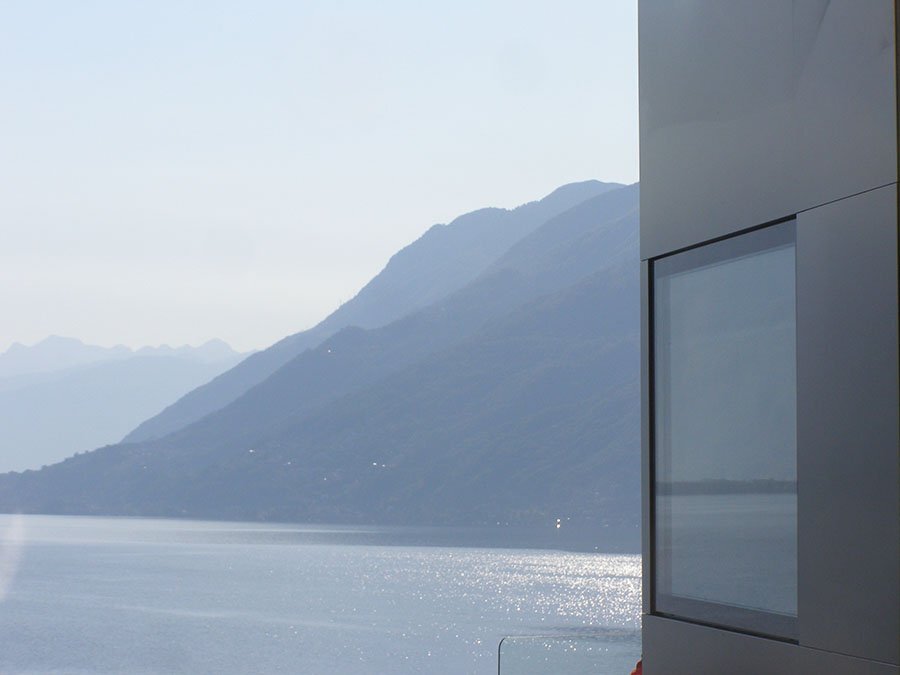 The micro compact home units are prefabricated off site and transported to the owner's location where they can be installed in minutes. The version shown here took just 4 minutes and 9 seconds to set up. Each home is composed of a space that's just 2.6 meters wide (8.5 feet). Horden first developed the design for the m-ch back in 2005. Since its inception, it's undergone several modifications.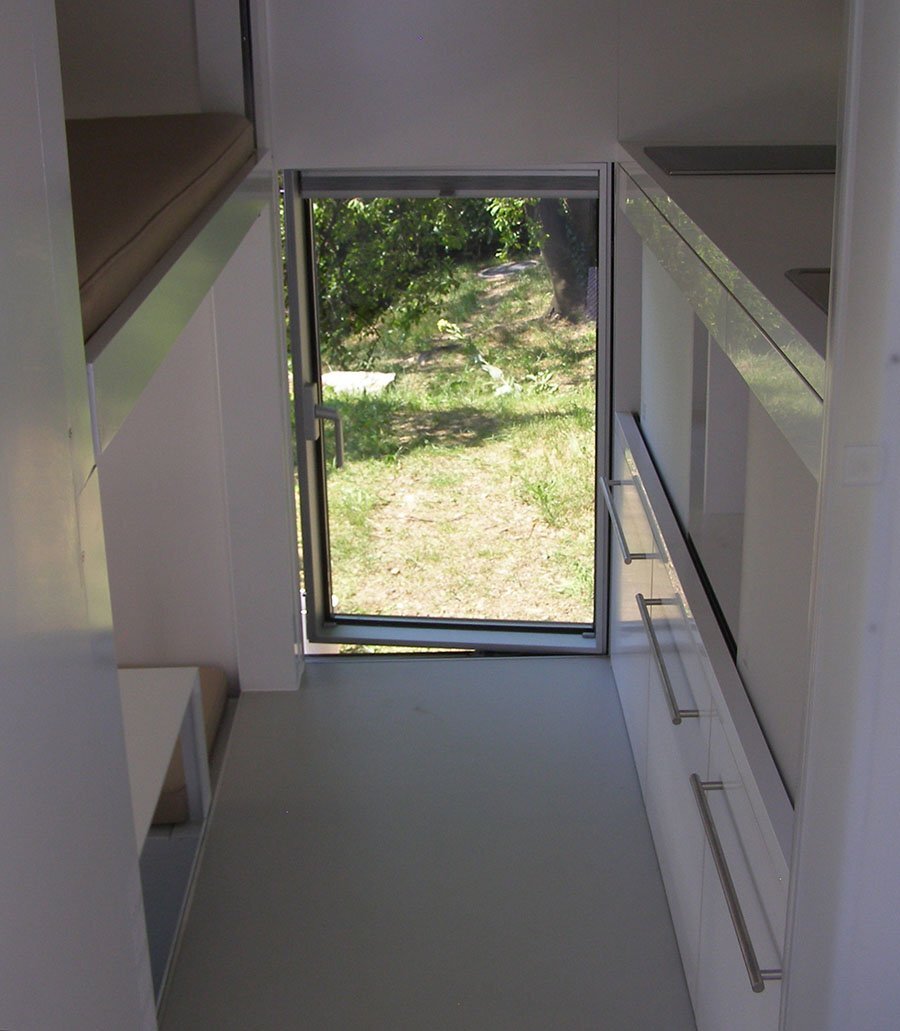 Micro Compact Home 016 features a lightweight aluminium frame. It's also a meter longer than the previous models so as to accommodate a double bed, and a dining tale that sits up to eight people. The unit was designed to serve as a small guest house to an existing property (a small one bedroom farmhouse). The total weight of the unit comes in at 1.8 tons (3970 lbs).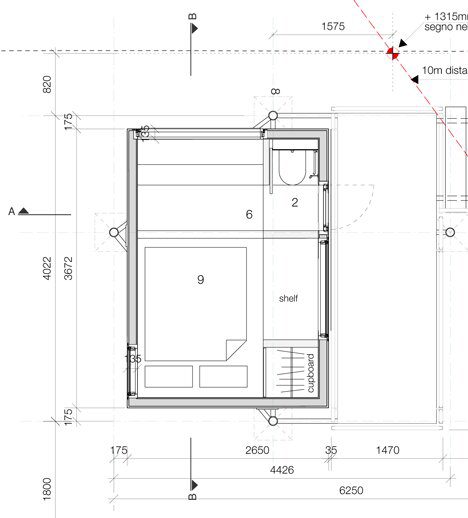 The interior also contains a toilet shower, and a small kitchen featuring a microwave, fridge and freezer. Given the warm summer climate, the unit came with air-conditioning installed. It's also been kitted out with low energy LED lighting, a Geneva sound system, and a Nespresso coffee machine.
You can also see a video of the installation here.
For more tiny houses and micro-homes check out this truck that's been converted by Joseph Tayyar into a mobile solar-powered home. Or Blob, a micro-home that's been designed by dmA Architecten and is enclosed in storage. See all tiny houses.
Via Dezeen
Photos: Horden Cherry Lee Architects