These micro-cabins can be found among a forest in Bled, Slovenia. The project, dubbed "Lushna Villas", was undertaken by local design firm Lushna, and now serves as a unique glamping retreat for visitors to the area.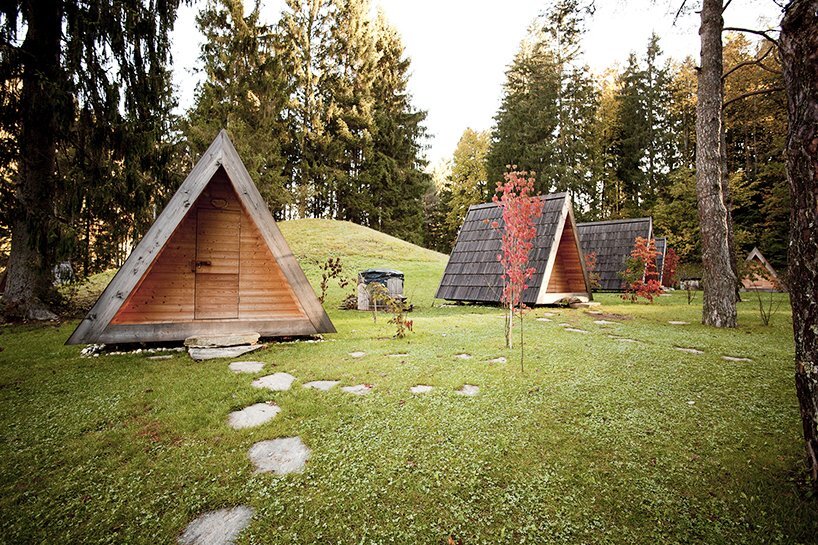 The designers state that they wanted to provide guests with a front row experience of nature. They focused on creating a "contemplative" space that wouldn't compromise on comfort. Their size was informed by the scale of the human body, with an allowance for two people in each unit.
The apex of the villas is just taller than the entrance door. You aren't really meant to be standing on the inside, but lying or sitting on the double bed mattresses. They've employed a triangular structure because of its simple to construct and also makes use of less material.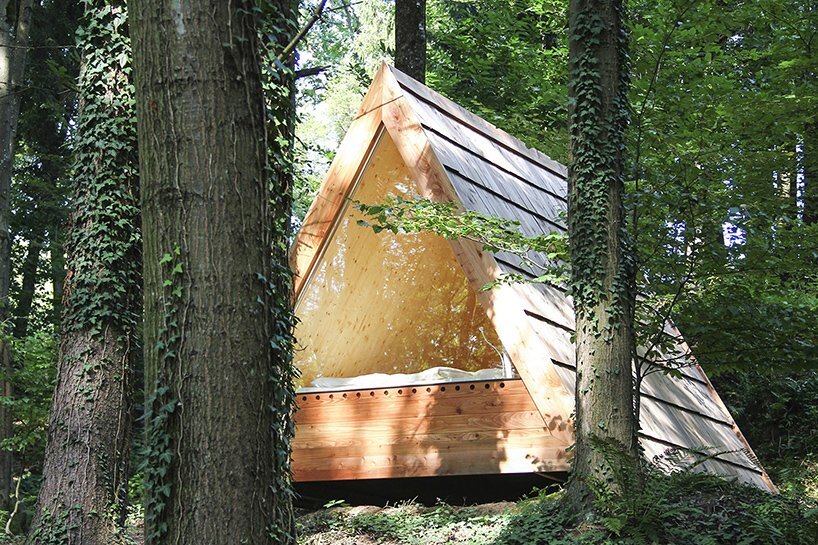 Each villa comes with a glass wall that looks out over the surrounding forest landscape. It also helps the space from becoming too small and closed in. Privacy is catered for through the use of drapes. LED lights keep the room lit at night, and electric heaters can be turned on if it gets too cold.
The structure is composed of either larch or pine, both of which should age over time helping the villas to further blend in with their environment. To protect the immediate surroundings, the units were prefabricated off-site and make use of concrete-free foundations.
A-frame cabins are popular not only for their simplified construction and efficiency; the shape conjures up child-like fascinations with tents, forts and other whimsical structures. It's that aspect of these cabins that makes them fit in so snugly with their surroundings.
For more glamping getaways check out this weird and wonderful urban installation campsite. Or, the Froute Pod by Giant Grass in Australia, which has been inspired by nature. See all glamping pods.
Via DesignBoom
Photos: Lushna