Called Mía House and designed by the Argentinian architecture studio, Matias Pons Estel, this house was created to act as a prototype for future developments. The house is set in a residential neighbourhood near the city of Santo Tome, Santa Fe.
With a footprint of 36 square meters (388 square feet) to work with, the architects focused on creating a functional home. For the ease of installation, maintenance and operation they employed industrial materials into the design of Mía House.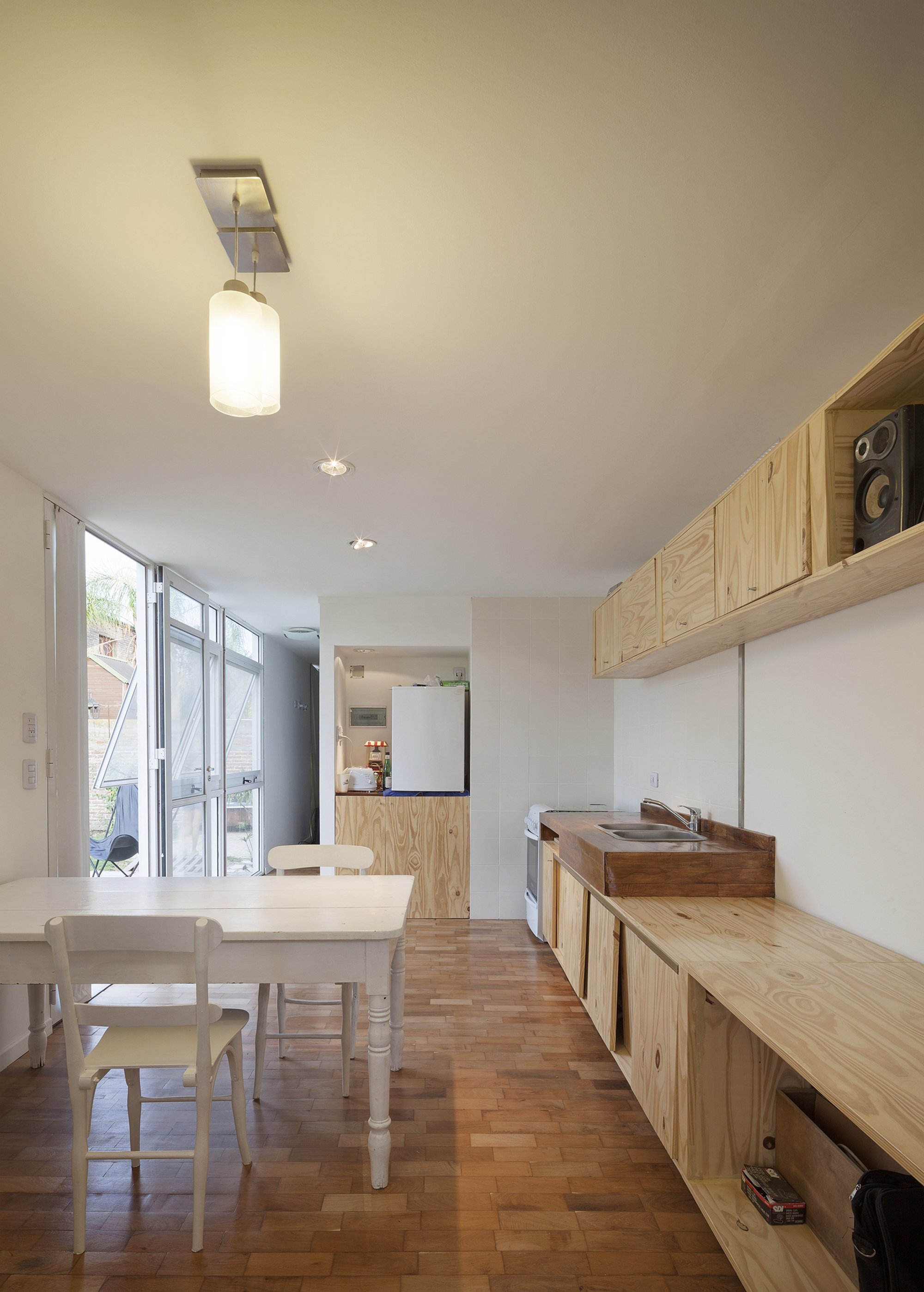 The "core" of the house is of modular construction and features standardised materials and finishes such as sheet, metal, drywall, and wood. By basing the design around standardised materials they were able to reduce the amount of waste generated and hence reduce the overall costs.
In addition to the modular materials, Matias Pons Estel were also very keen to recycle and reuse different elements. For example, the house contains an exterior deck built with wood pallets, and the interior contains a recycled parquet floor.
According to the architects the greatest achievement was being able to simplify the construction methods and tools needed: "During free time, with the help of family and friends, with simple machinery such as a drill, a grinder and a welder, the assembly of each of the components was achieved, which makes this project very unique and valuable."
The interior of Mía House features a galley kitchen that flows between a living room with a work desk on the end, and a small dining area. The bathroom can be found sandwiched between the kitchen and the bedroom. The bedroom and kitchen are bathed in light with floor-to-ceiling windows. However, the living room features almost no windows bar those surrounding the workstation. A little unusual compared to other small houses which aim to take advantage of light as much as possible.
For more small houses check out the 12.20 House by Alex Nogueira, which is built in a similar style to Mía House. Or CL House by ADI Arquitectura, who transformed a dilapidated old traditional home into a modern, comfortable townhouse. See all small houses.
Via ArchDaily
Photos: Federico Cairoli