Called Cabanas no Rio (Cabins on the River) and designed by the Portuguese architect, Aires Mateus, this small retreat takes inspiration from medieval wharfs. The combined foot print of the two cabins is just 26 square meters (280 square feet), with one of them containing a bedroom and bathroom, and the other serves as a living room/kitchen.
Completed in 2013, the retreat is covered wholly in wood, from the internal floors, walls, and ceilings to the external cladding. The wood was sourced from existing structures and recycled for use in the Cabanas no Rio project.
Like a medieval wharf the bedroom is somewhat dark. It doesn't appear to have any openings for natural lighting but rather relies on two small bedside lamps. The front end of the bedroom cabin features a small bathroom. The shower and toilet are separated by a small through-way that provides access to the bedroom. There's also a large timber door that can be pulled over for privacy, or left open for those feeling brave.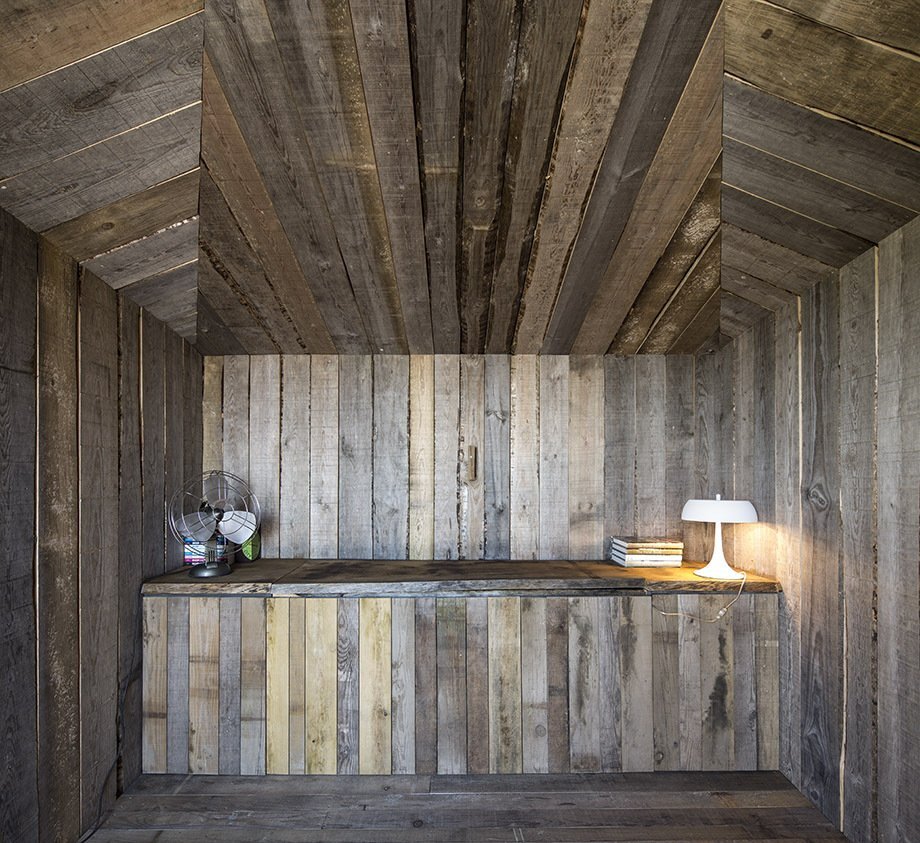 The cabin with the living room is again, like the bedroom pod, clad completely in wood planks. Unlike the bedroom, the living room features a large opening towards the front to allowing to seep into the space. Although you couldn't tell from looking at it, the rear of the cabin features a small kitchenette hidden under the wood framing.
From the architect: "The wharf is medieval and assembled with wood. Its identity is kept long beyond the material's resistance. An identity that allows to change, to replace, keeping all the values. The construction is entirely finished in reused wood, subjected to the weather that will keep on changing it… the varied inclination of the ceilings [creates a] tension in the spaces according to their function."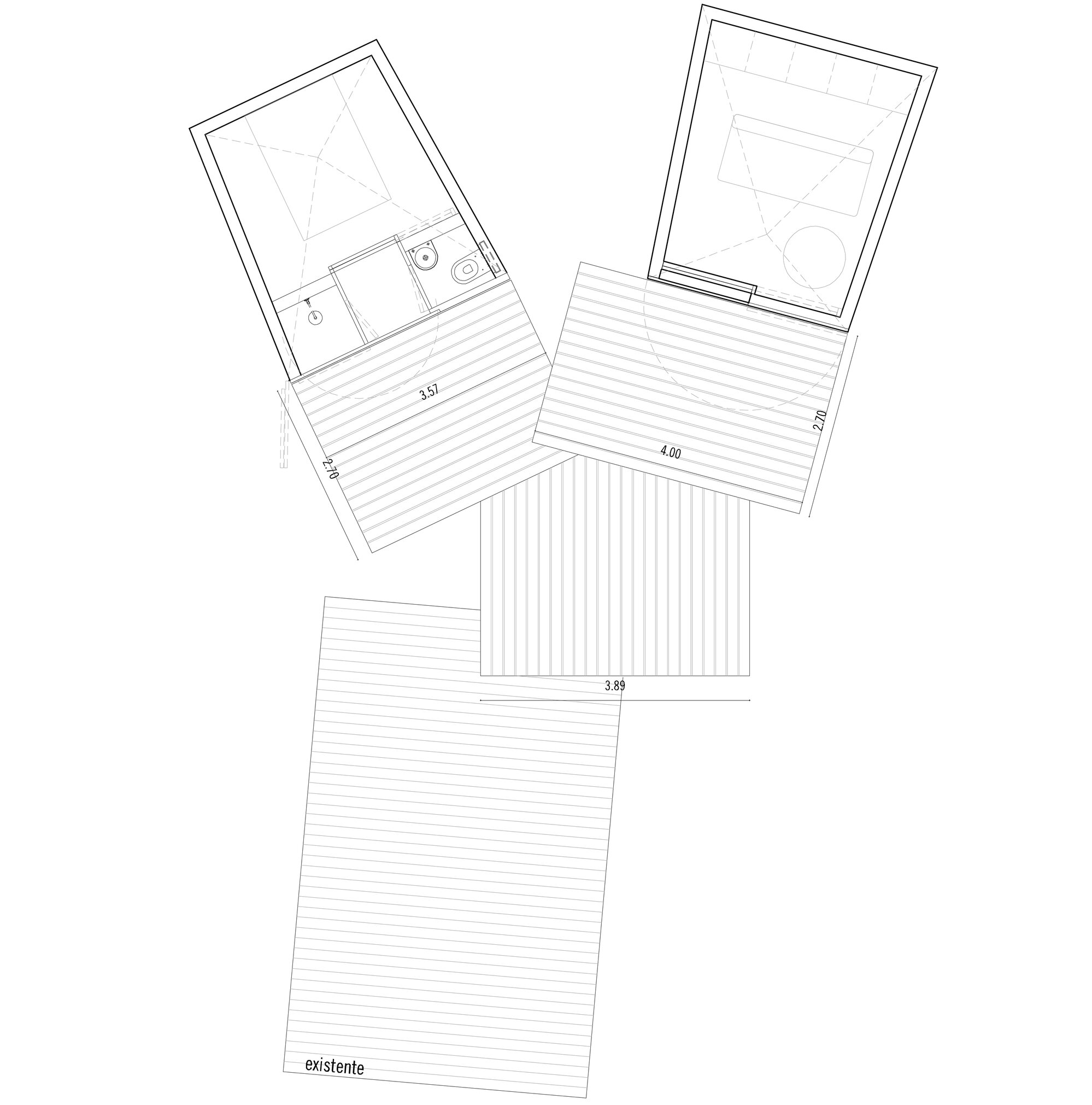 For more retreats check out "The Shack" set on Hinkle Farm and designed by Broadhurst Architects for a small family. Or this rustic off-grid cabin by Scott Newkirk that's set in a New York forest. See all retreats.
Via ArchDaily
Photos: Nelson Garrido