This caravan from Šumavě in Czech mixes the old with the new to create a homey retreat. Simply nicknamed Maringotka (Czech for caravan), the project was undertaken by local firm Miramari Design.
Despite appearances the project is actually a renovation. The caravan's original dated interior has been transformed into a modern bohemian home. It contains a total of 258 square feet (24 square meters) and is slightly wider than the legal limit in Europe, so moving it between sites is very occasional.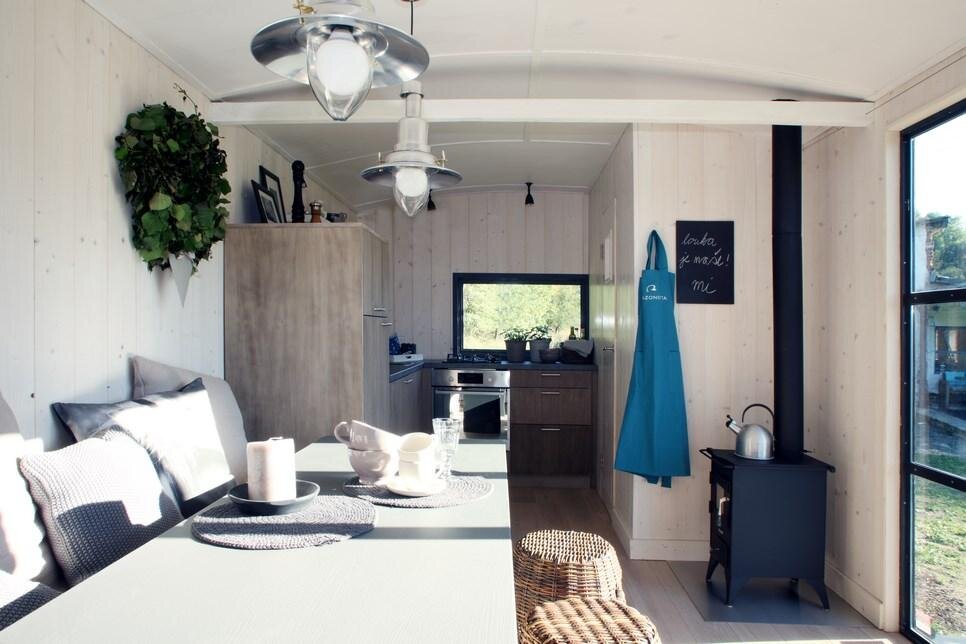 The interior features a pared-down palette of greys and cream. There's a slightly nautical feel to the finish with its circular windows and industrial-esque lights. The front is finished with large shuttered windows, allowing you to adjust the light levels.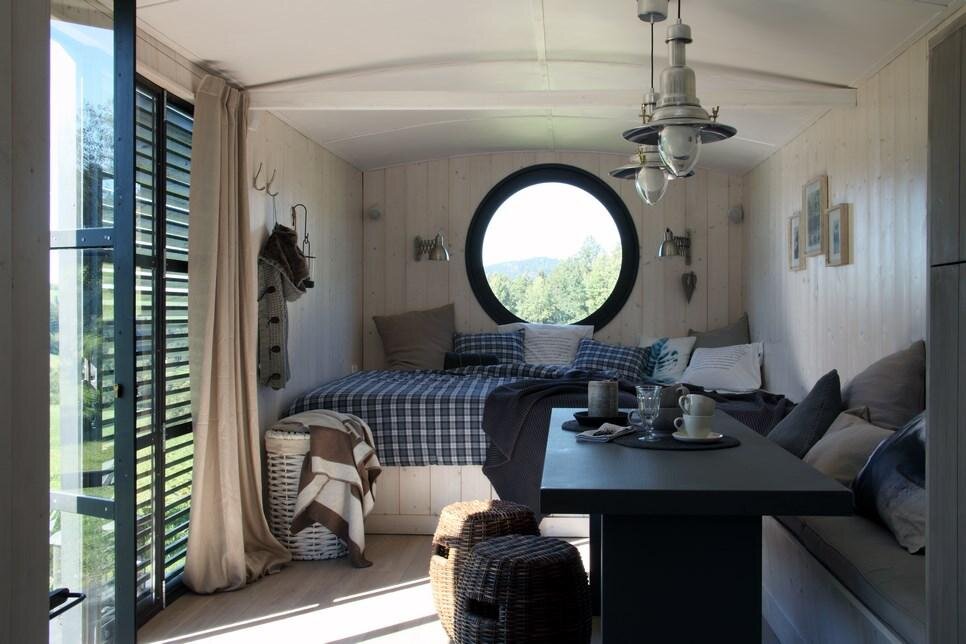 From the outside, a series of steps take you up and directly into the caravan. The centre of the home is taken up by a dining/living room. To the left of the dining table there's a snug sleeping space, and to its right, the kitchen and bathroom.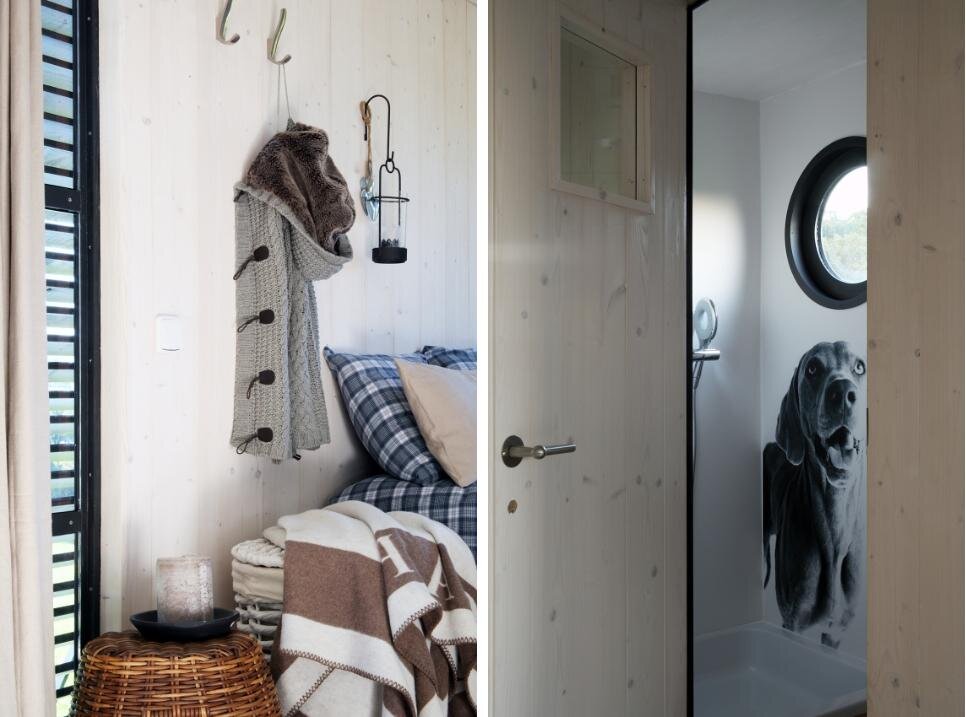 The caravan is built from a steel frame and spruce wood, during the renovation it was also re-insulated to bring it up to modern standards. The rooms themselves – the kitchen and bathroom in particular – were also updated to include all the mod cons you'd expect to find in a new model.
During the winter months occupants can take advantage of the wood-burning stove to keep the space toasty. The Maringotka is a unique tiny home that marries old and new to create a comfortable, familiar retreat.
For more tiny houses check out this Sprinter van conversion that enables its owner to travel in relative comfort and on a budget. Or, the Chickadee, a modern tiny house on wheels by Brevard Tiny Homes. See all tiny houses.
Via TreeHugger
Photos: Miramari