Set in Aspen, Colorado, this tiny house is actually used as an artist's studio. The studio, simply called Loom, has been designed by local firm, 1 Friday Design Collaborative. Throughout the design process the architects aim was to combine the historic setting of the neighborhood with modern environmental standards.
The neighborhood that Loom is set in features Victorian housing, an aesthetic which architects have attempted to build upon to create a dwelling that slots into its surroundings. The result of their endeavours is a pink and white-painted, top heavy, two-storey structure.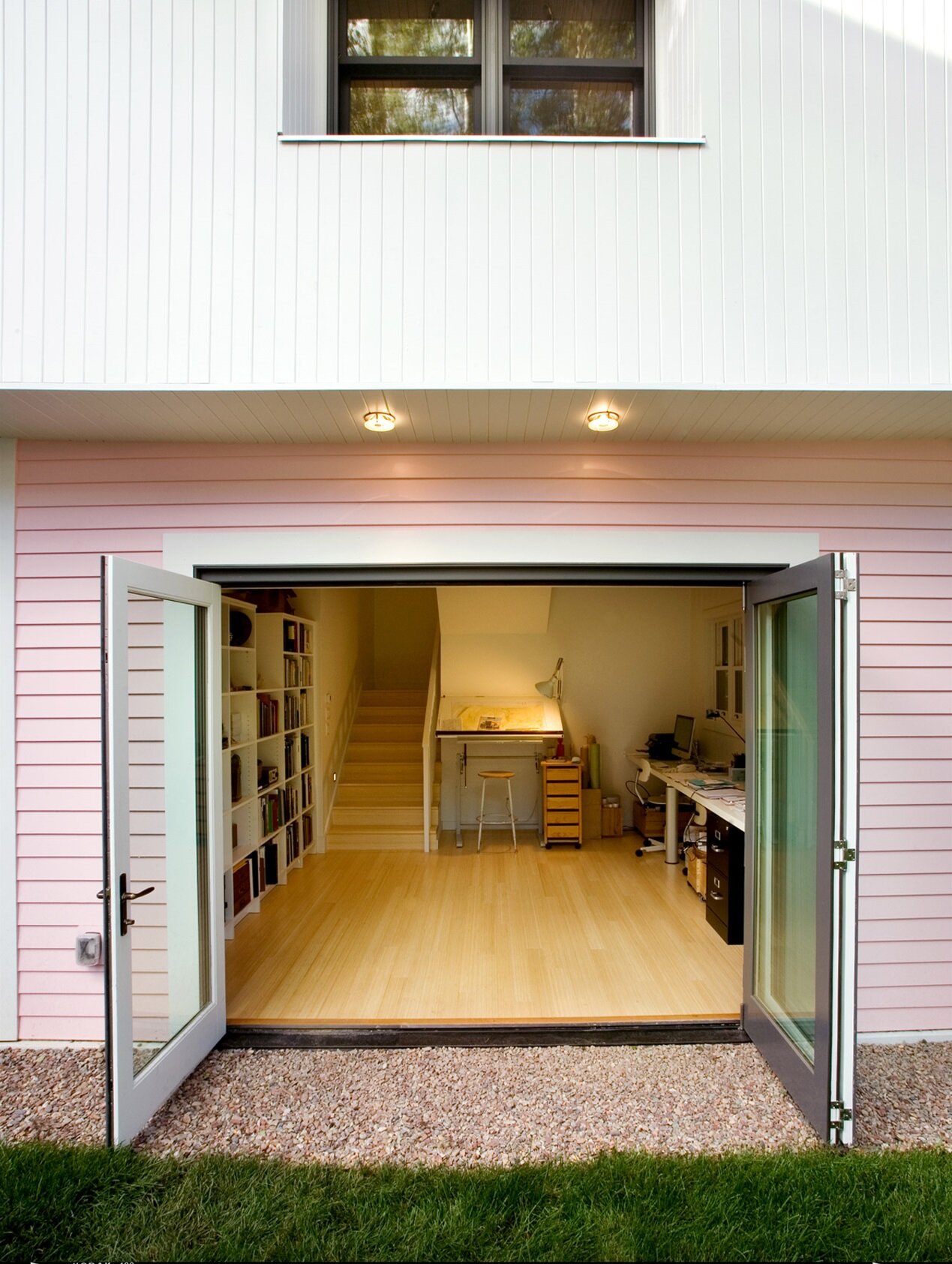 For the architects, and the clients, creating an environmentally responsible building was high on their agenda. Inspired by the likes of LEED, they incorporated passive design and high performance materials into the construction of Loom.
On the inside, Loom is a bright and airy space thanks to it's high ceilings, window openings and white finish. The ground floor serves as a home studio, and office. It's been lined with bookshelves on one side of the building and desks on the other.
A simple staircase provides access to storage areas, and the second storey, which contains a small loft. The loft features some interesting woodwork. Angled studs project out from the roof and into the floor, creating a diamond-shaped space. According to the architects, the room was inspired by a traditional weaving room (hence the project's name, "Loom").
Finally, there's a small patio at ground level, to the front of the building, which overlooks the evergreen trees of the garden. All told Loom contains about 500 square feet of usable space (46 square meters).
For more studios check out this Seattle mechanics garage that was converted into a tiny house. Or, the Crib, a modern structure that can be used as a house or a studio. See all studios.
Via Inhabitat
Photos: Derek Skalko