Called Long Sutton Studio and set on the grounds of an existing farmhouse, this modern workshop was created by Tom Lloyd and the London-based architecture studio, Cassion Castle. Set in Hampsire, England, the workshop serves as a garden retreat, studio, garage, and storeroom (although it's easy to see how, with some modification, it could act as a small home).
Lloyd, who is one of the co-founders of the design studio PearsonLloyd, has his main residence on the same site, and seeing as it's a traditional English cottage, he wanted the workshop to maintain that image. And so, from the exterior the multifunctional workshop appears to be that of a traditional barn, albeit with a rather crisp finish.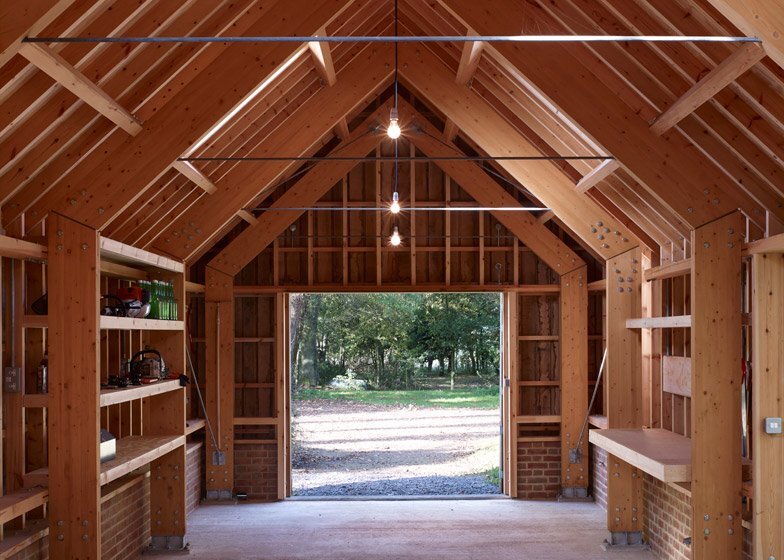 However, upon entering the building it becomes apparent that this is no traditionally built structure. The interior pays homage to the most sustainable and versatile building material available – wood (or timber to be precise). From the architects: "Tom saw the opportunity to combine architecture and craftsmanship to create something beautiful yet simple."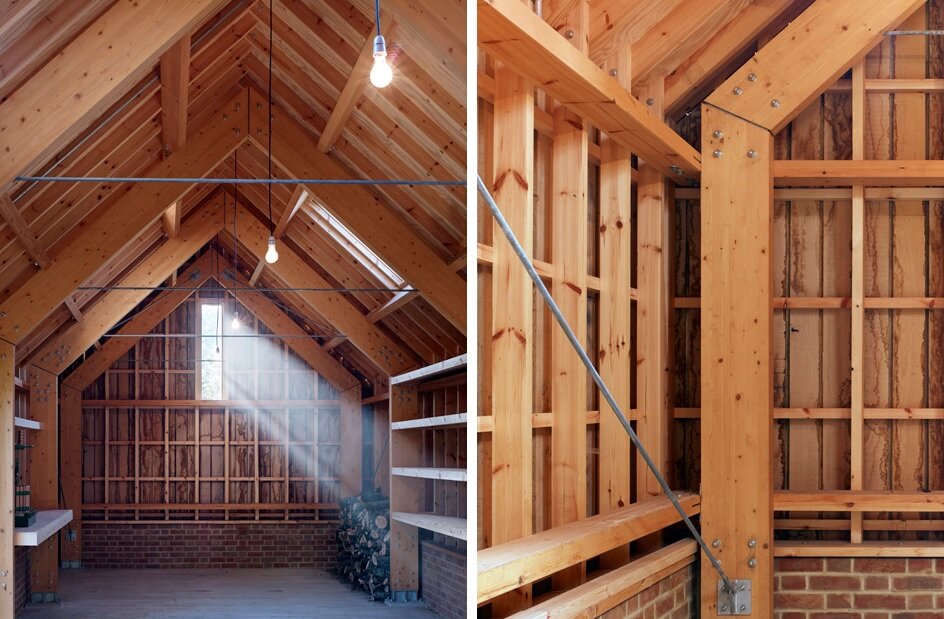 The building is composed of a timber frame that rests on a red brick base, which is visible from the interior and matches the exterior of the existing cottage. The portal frame structure is a mix of timber and steel components – glulam beams provide the main to support the roof, with steel connections tying the whole frame together.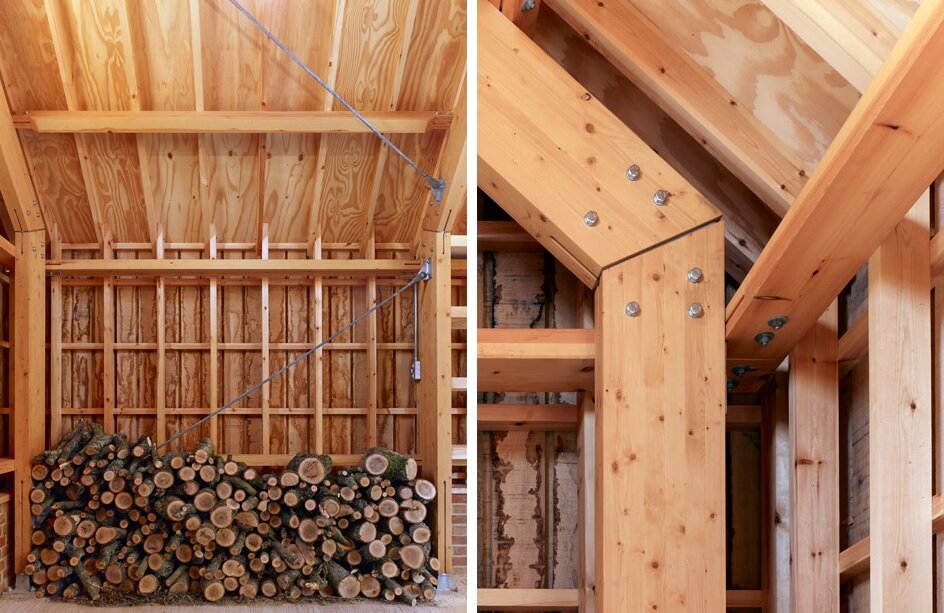 Rather than hiding the presence of the steel connections, they've been left on show, from the bolts to the base plates. Each portal frame also has a small steel tie (a steel bar) that prevents spreading of the roof due to load. The construction details are simple, but elegant. The repetitive nature of the timber framing adds to this elegance aesthetic.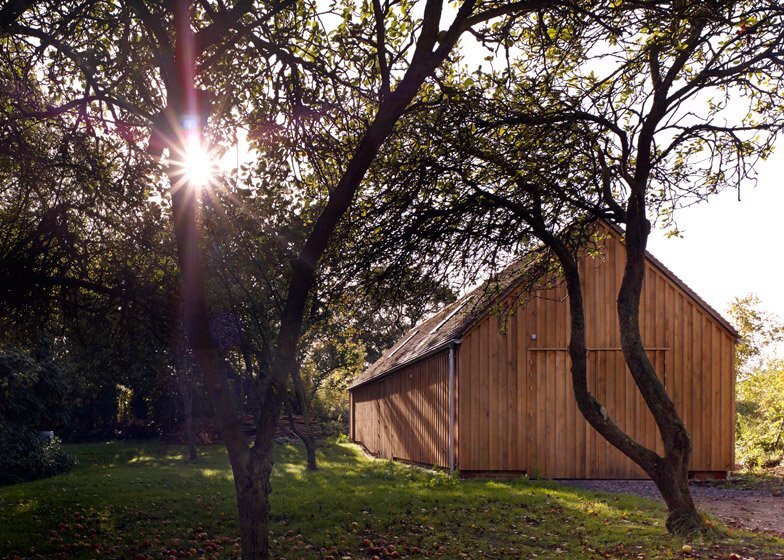 Window openings are relatively few and far between given the size of the workshop, but too many windows would make it look like a house as opposed to a shed or barn. The idea is to have the barn doors open as much as possible introducing natural light and also creating a connection with the exterior environment. Overall it's a beautifully detailed building, celebrating both timber and craftsmanship.
For more retreats check out this budget minimalist getaway set in a forest in Czech Republic. Or Quebreda House, a lofted forest retreat in Central Chile by Unarquitecture. See all retreats.
Via Dezeen
Photos: Kilian O'Sullivan