This small London flat is home to Emma and Ross Perkin, and their newborn Jess. The property is set in Gibson Gardens, an old tenement block built in 1880 in Stoke Newington.
The couple both work as architects. They used their skills to craft a home that was specific to their needs, drawing up custom-built furniture and storage solutions.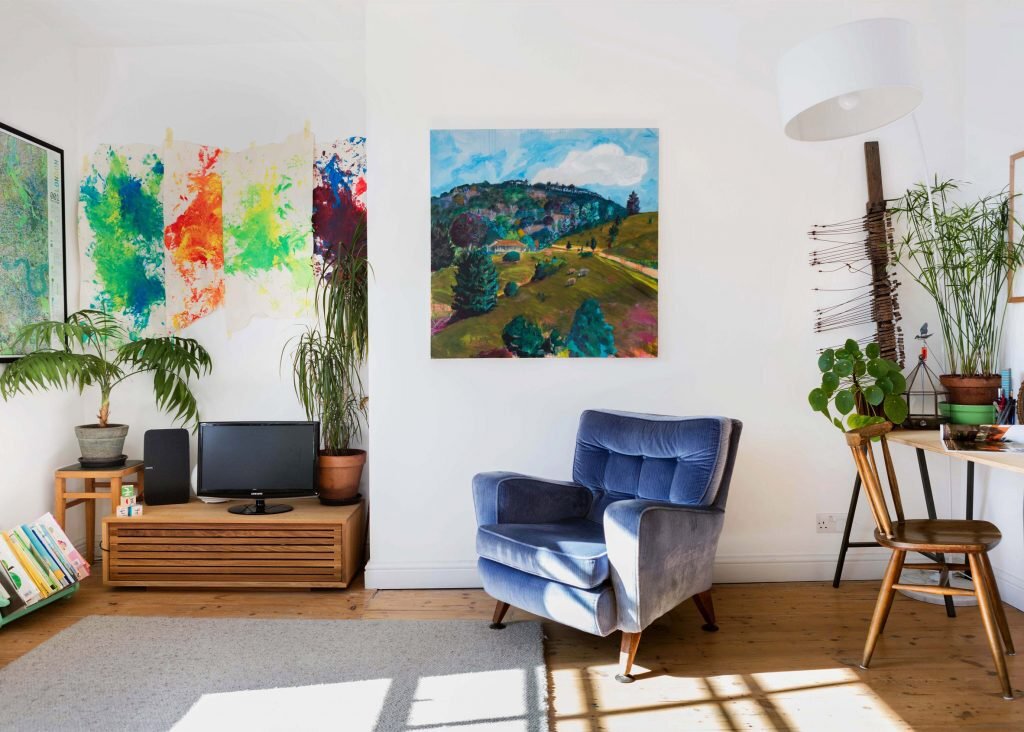 Being a historic building, the unit comes with plenty of quirks and features, some of which (like the tall ceilings and big windows) were an advantage in redesigning the home. They purchased the property late into Emma's pregnancy, which put the pressure on to get the apartment in working order for the arrival of the baby.
The space consists of a 484 square foot (45 square meter) layout. It's separated into three areas: the bedrooms, the central hallway and bathroom, and the open plan living area. Because they were operating on a tight budget, the couple spent their cash on jobs that were better left to the professionals (plumbing, plastering etc), while undertaking the remainder themselves.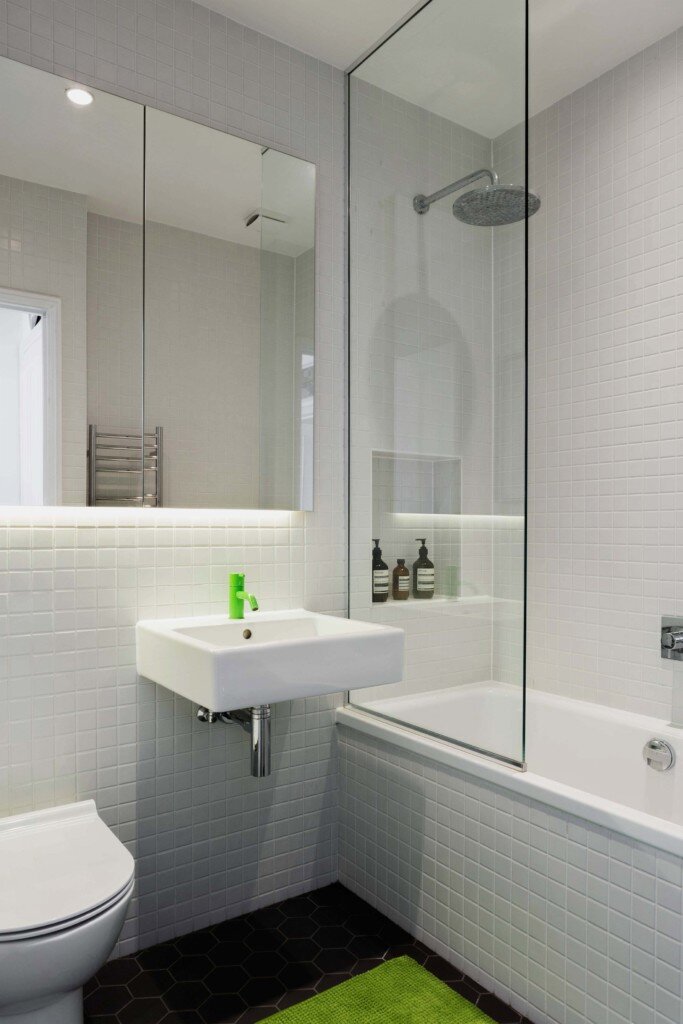 To make the most of the limited space available to them, they created their own custom built-in storage and shelving. The units are made from ash plywood and are fitted into nooks and crannies that would have otherwise been too awkward for off-the-shelf components. The units now display an assortment of books, toys and cooking ingredients.
From Emma: "The bespoke shelving is designed to maximise the available storage potential. In the living room, it is built up against the laundry cupboard and the in-built fridge/freezer cabinet so its depth varies depending on the line of these partitions."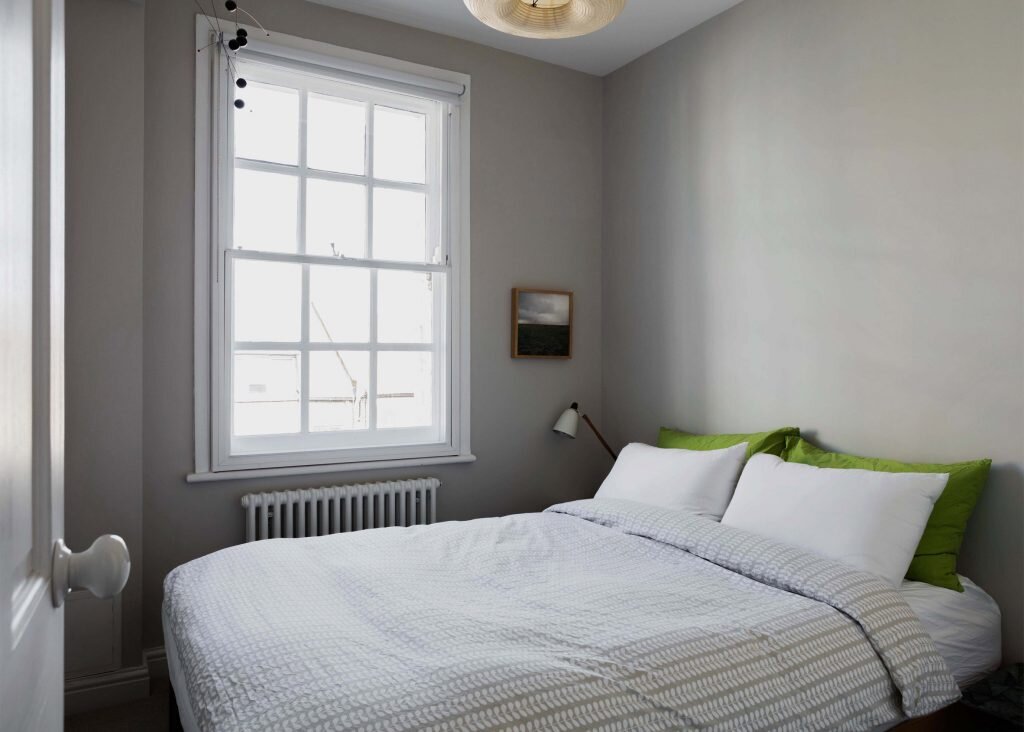 The living area provides enough space for the kitchen, a dining table, a study nook and a living room. The kitchen is set along the length of the rear wall, and is flanked by one of their custom-built shelving units. Tones of white and grey can be found throughout, but there are also plenty of pops of bright colors that create a more playful atmosphere.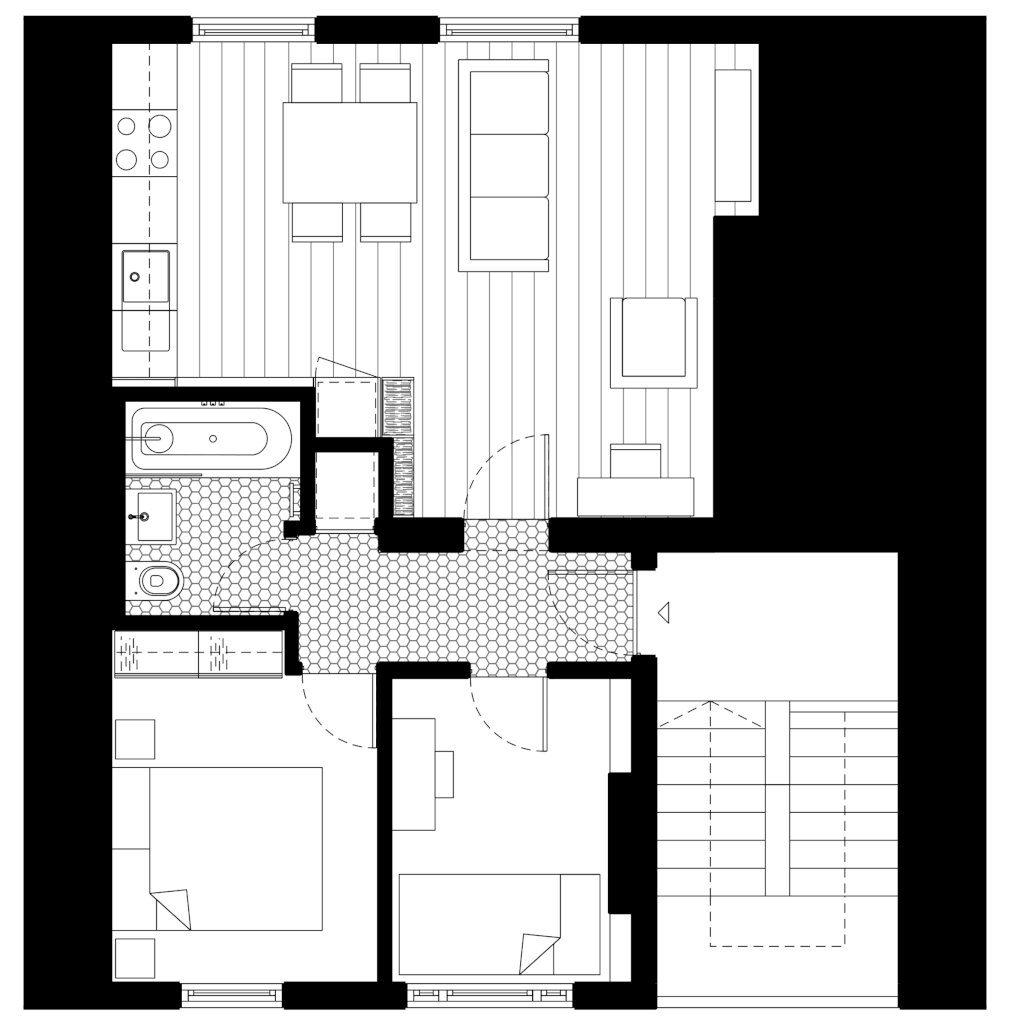 The bathroom – like the rest of the living spaces – is compact but more than adequate with a bathtub/shower, sink and toilet. It's the only room in the property that doesn't receive natural light. The master bedroom is found next to the bathroom, with the baby's room following on from it.
For more small apartments check out this other 484 square foot property from Bordeaux. Or, Thea Space, a 1960's Argentinean redesign. See all apartments.
Via Dezeen
Photos: Mariell Lind Hansen