This boxy home can be found in the southernmost part of Tokushima Prefecture in Japan. It's been created on the behalf of a husband and wife, and their four children.
Local architecture firm CAPD were responsible for the design of the building. They've dubbed the project Loft House, due to a lofted space found over each of the home's bedrooms.
The house is said to look out over the pacific ocean, and contains a grand total of 990-square-feet (92-square-meters). There isn't much to go on from the outside; it's simply a grey box that wouldn't look out of place in an industrial setting. The interior gives way to a more home-like aesthetic.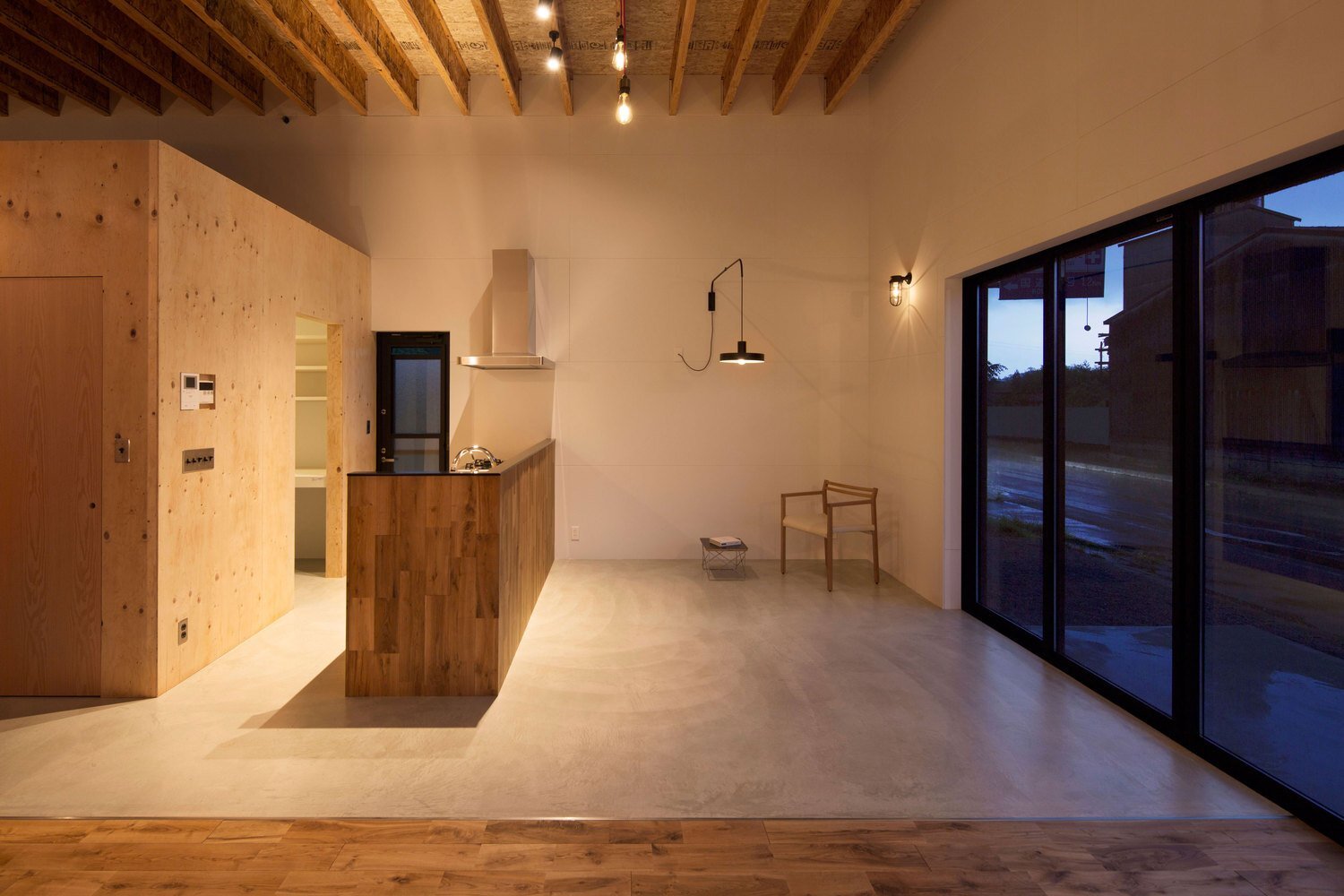 All of Loft House's rooms are set on a single floor, in a sequential pattern, with a central connecting corridor. A relatively small portion of the home's footprint is dedicated to a living room, dining area and kitchen (found to the very back of the building).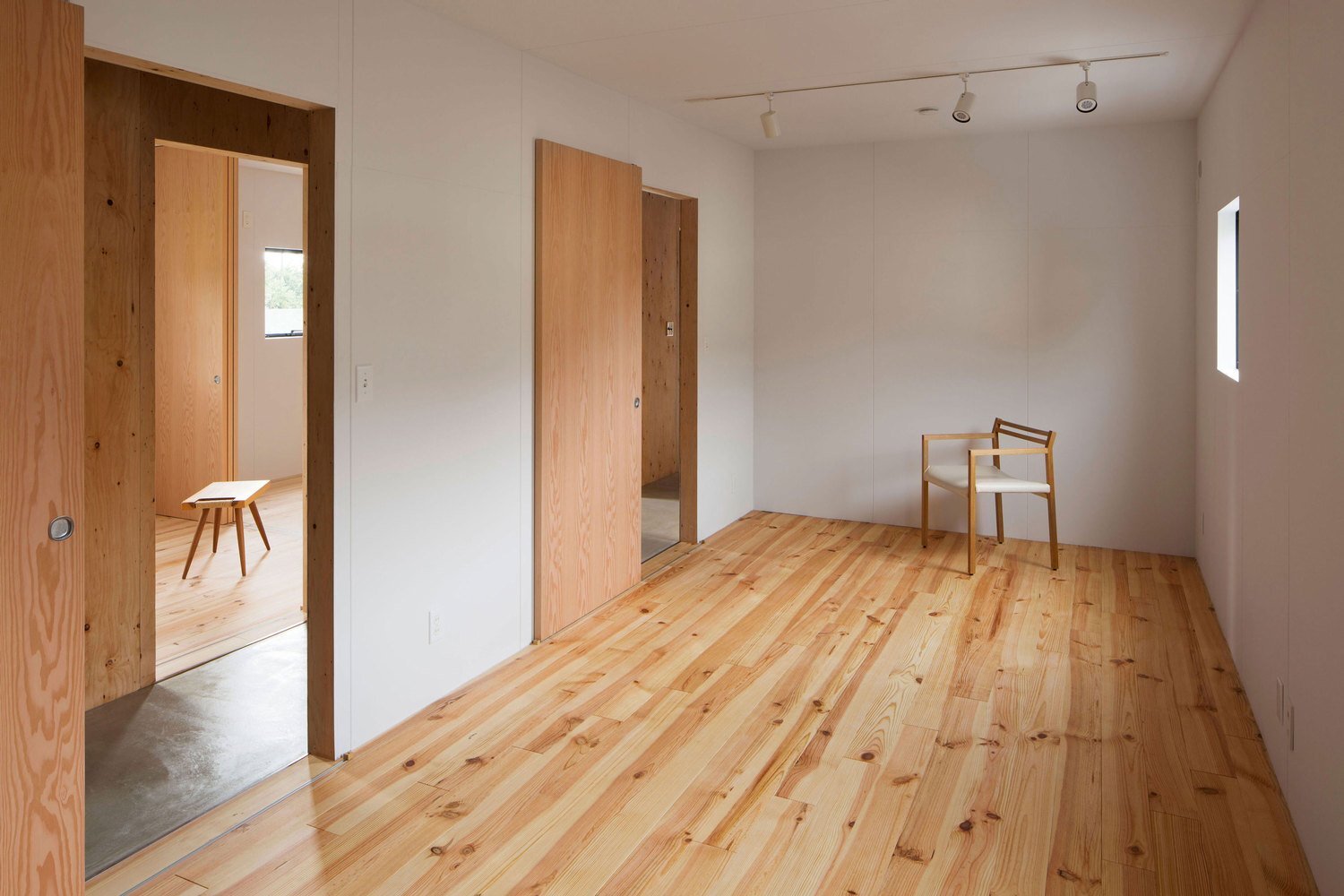 The remainder of the house is divided up between a pantry, bathroom and washroom, and three bedrooms. These more private areas are all contained in a what resembles timber boxes, with the master bedroom and bathroom in one and the children's rooms found in the other.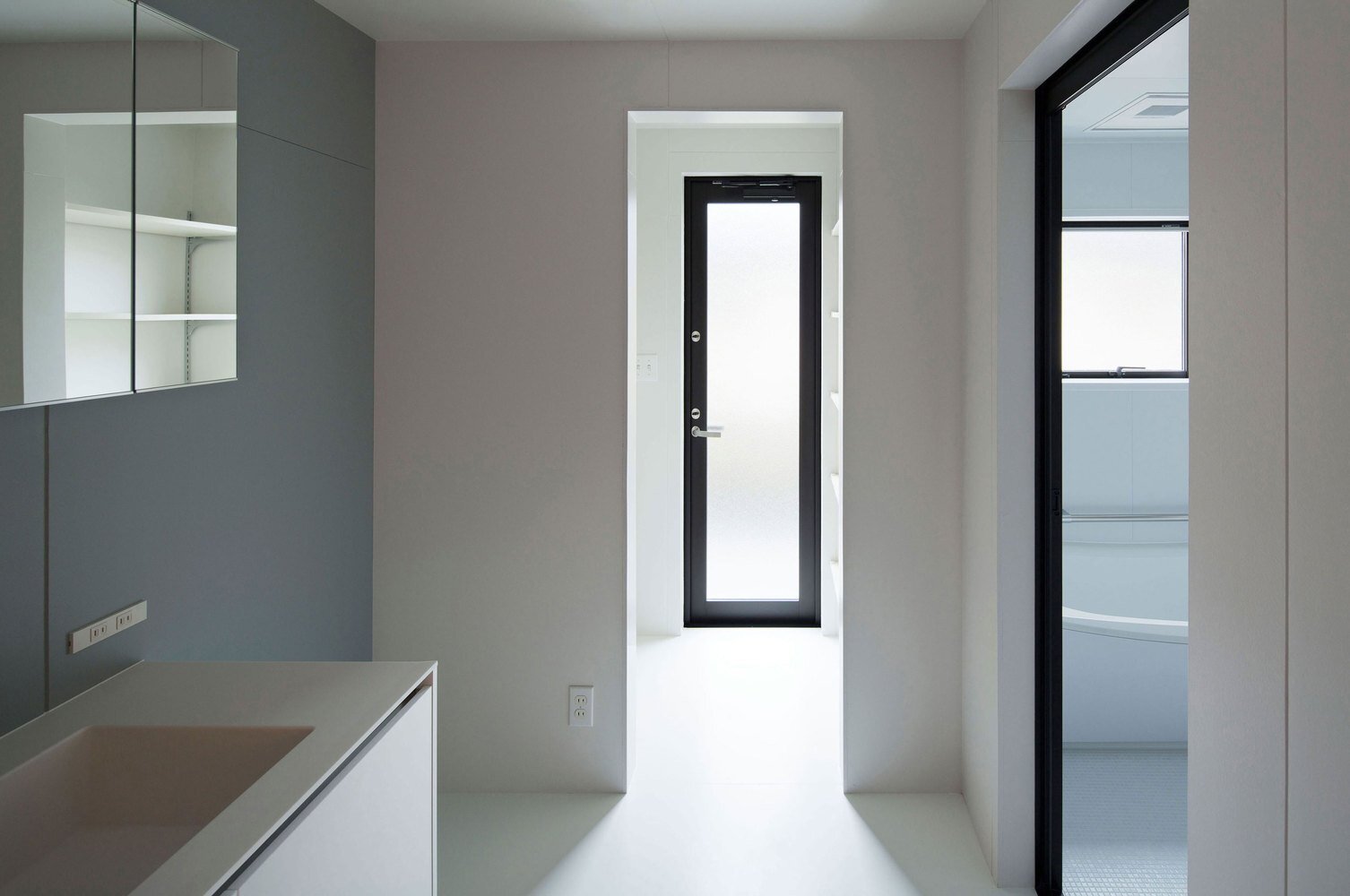 The timber boxes are set about 3 or 4 feet below the roof joists, creating the loft that the projects title refers to. The engineered roof joists, and its subsequent OSB sheathing, have been left on show. I'm not sure why that is; the rest of the home looks more finished. Maybe it's a reference to "unfinished" architecture, a relatively popular style in Japan.
From the architects: "To form the building of a box-like structure with no pillars… By doing this, the upper space of each private room becomes loft-like, acting as a playground for children, an archive-like area for the owners books, and eliminating storage on the main floor level" (Reworded for clarity).
For more Japanese houses check out Blemen House, a small home for newlyweds on a budget. Or, Wood House, a prefab showcase home by Muiji. See all Japanese houses.