You'll find this beautifully refurbished casita just north of Ibiza, set among the rugged mountainside landscape of the Belearic Islands in Spain. The 200 year old property is owned by a company called Ibiza Interiors, who now use it as a show room and guesthouse.
The 484 square foot (45 square meters) project was undertaken by the firm, Architects Standard Studio. Together, with the help of Ibiza Interiors, they're transformed what was once a dilapidated shack into a comfortable modern home.
The project has been titled "Little House in the Campo". The property itself was originally a finca, used for stables and storage. Throughout the renovation process the designers managed to maintain many of the original features, instilling the properties history in the redesign.
Basic materials were used so as to maintain its character. The original "sabina beams" were restored and preserved, along with the stone walls found in the kitchen and bathroom. In other places they stuck to finishes that are traditional to the island, including iroko window frames and concrete and white chalk plastered stone walls.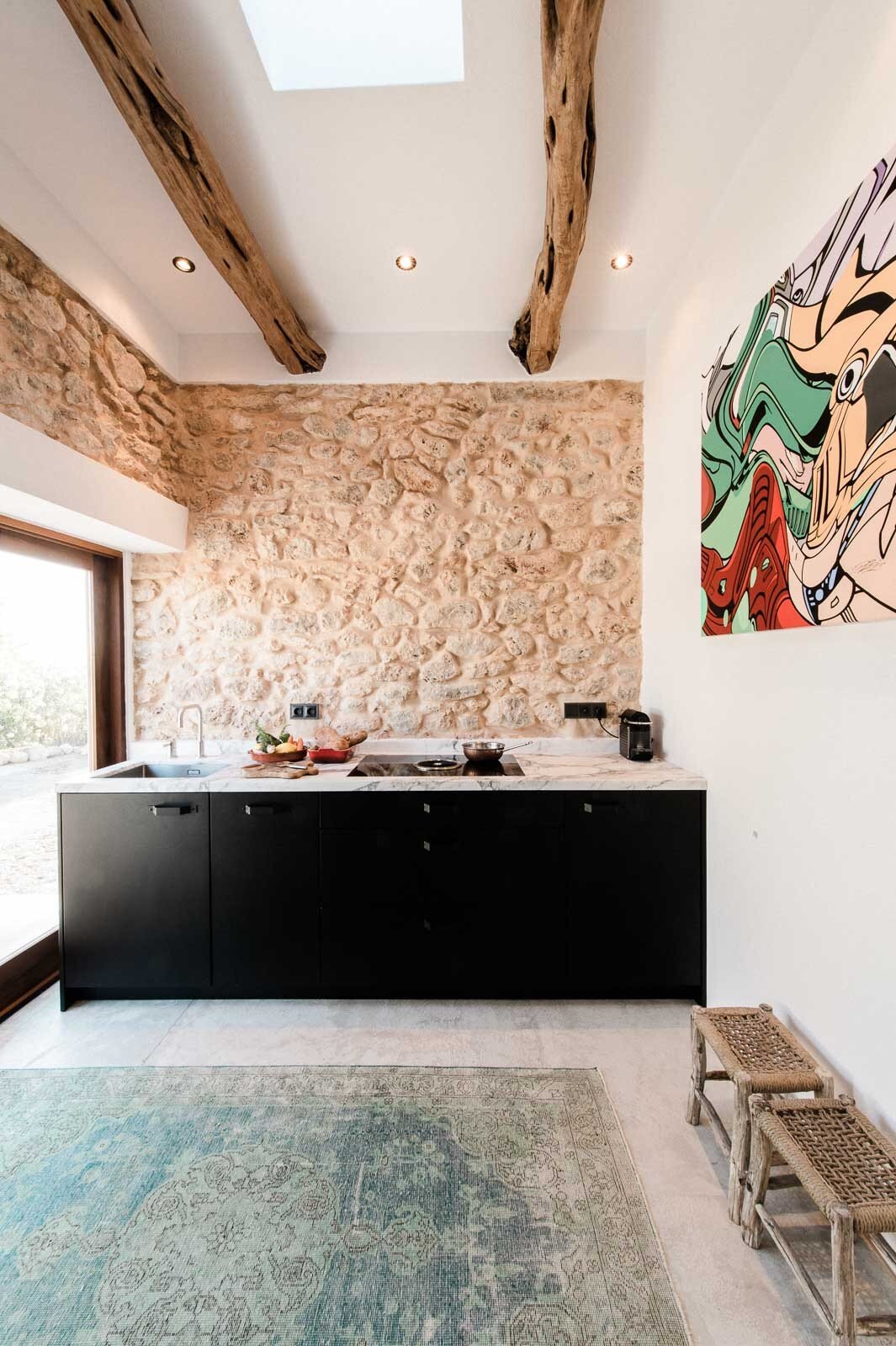 The property originally didn't have access to electric, water or sewage – each of these items had to be installed. Waste pipes were plumbed in and a private well now provides a fresh supply of water. Given it's remote and awkward site location, solar panels were the natural choice for electric, hot water, and underfloor heating.
The house is split into two sections, the first and smaller of the two is dedicated to the kitchen and bathroom. The adjacent section is an open plan living room, dining area and bedroom. There's also a small mezzanine located above the bedroom that serves as a second sleeping space.
For more small houses check out Maison T, a simple tranquil home from the bustling city of Hanoi. Or, Proyecto Chacras, an affordable small house from Ecuador. See all small houses.
Via ArchDaily
Photos: Youri Claesens