This house in Tokyo features a terrace that's about the same size as the interior of house itself. Dubbed Little House Big Terrace, it's been completed by architecture firm Takuro Yamamoto. The owners of the property enlisted Yamamoto to create a home that would provide them with a large sheltered space for yoga.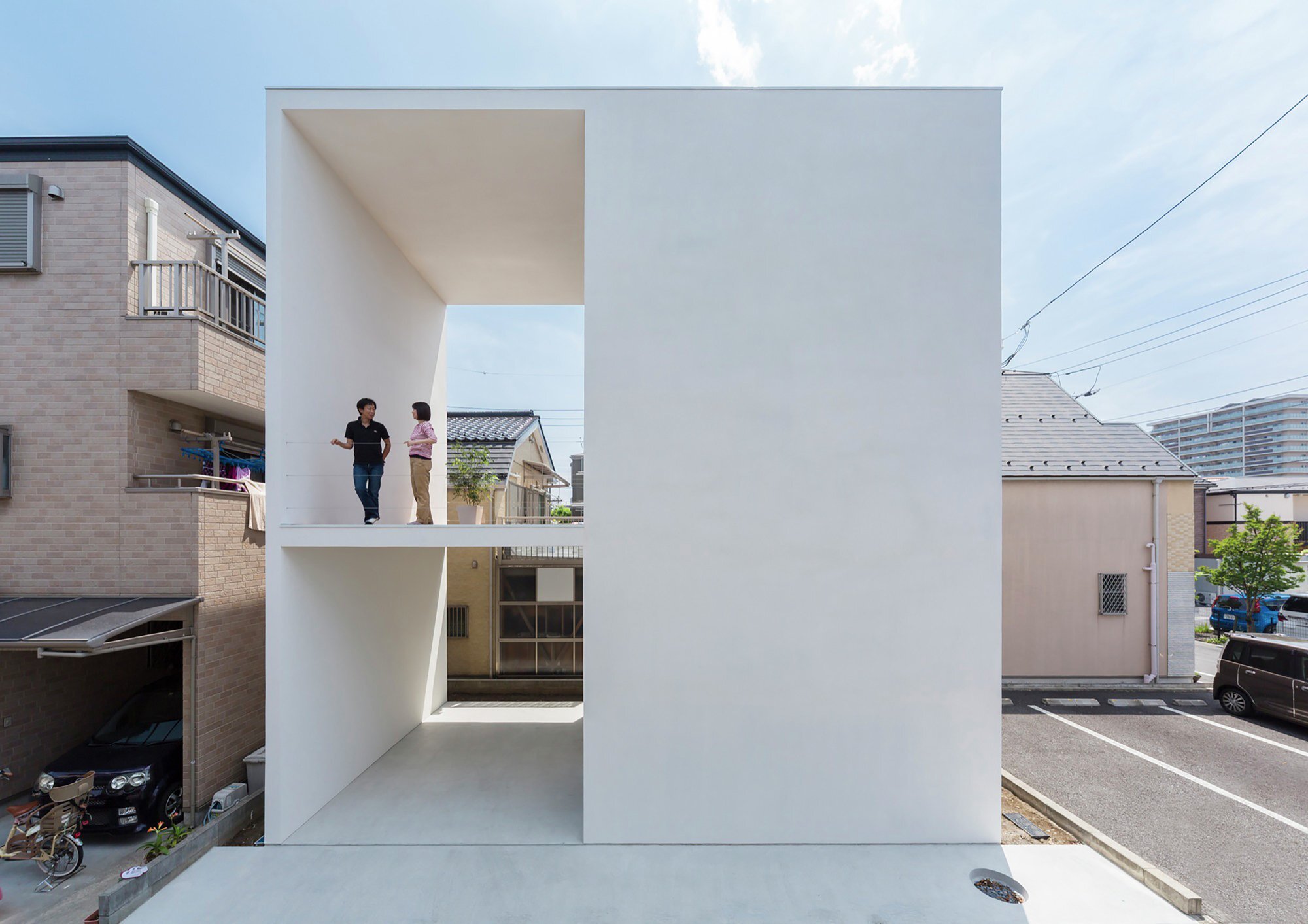 The solution to the brief was to build a large partially enclosed terrace that would serve as a parking enclosure at ground level and an open-air space for yoga at the upper level. The main challenge of this project revolved around allocation of space between the main body of the home, and its terrace.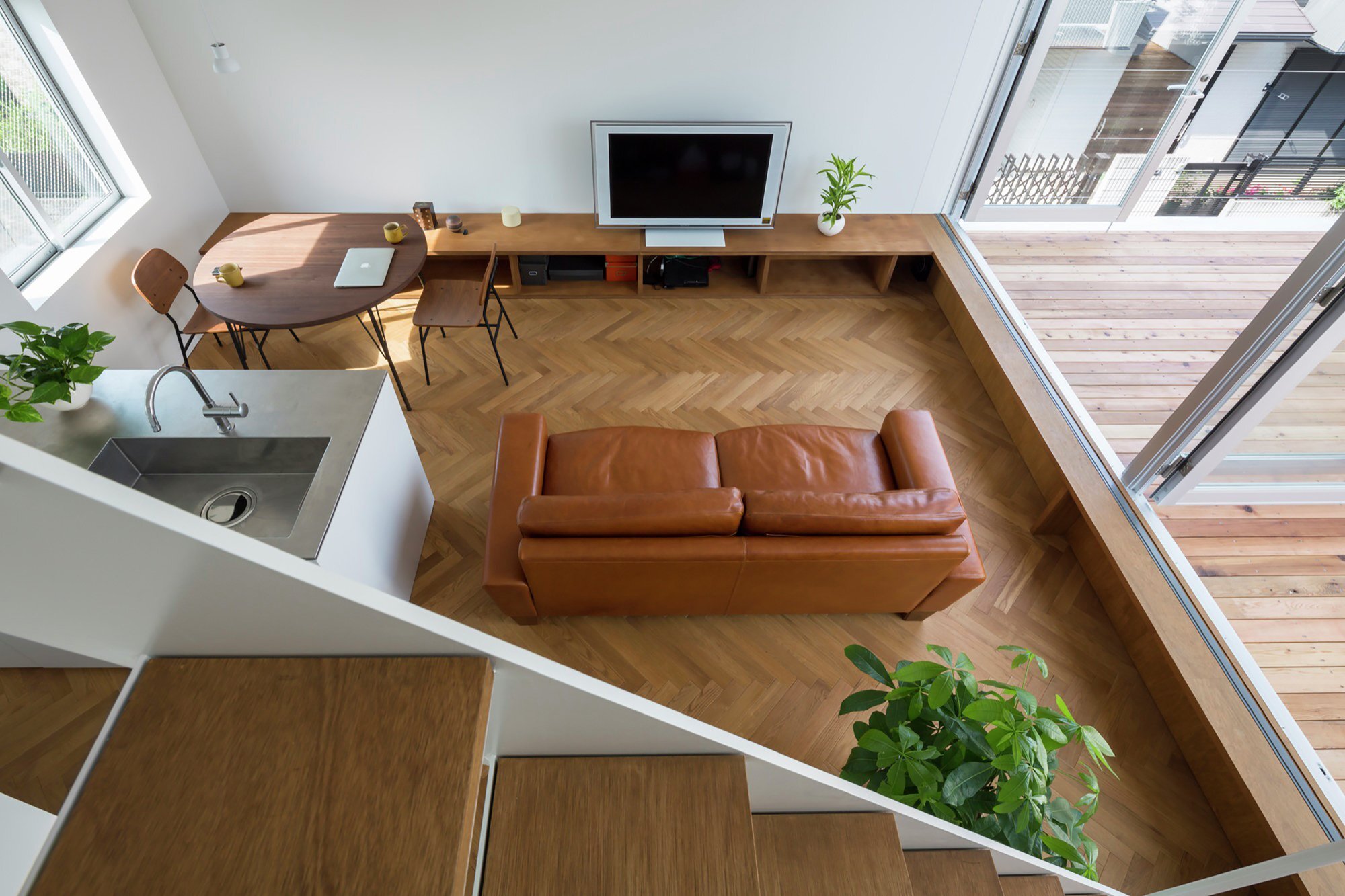 Through the use of large windows, the interior living spaces are able to feel much larger; they help to create a visual extension that blurs the definition between inside and out. They also help to draw in plenty of natural light, another common technique for improving the sense of spaciousness.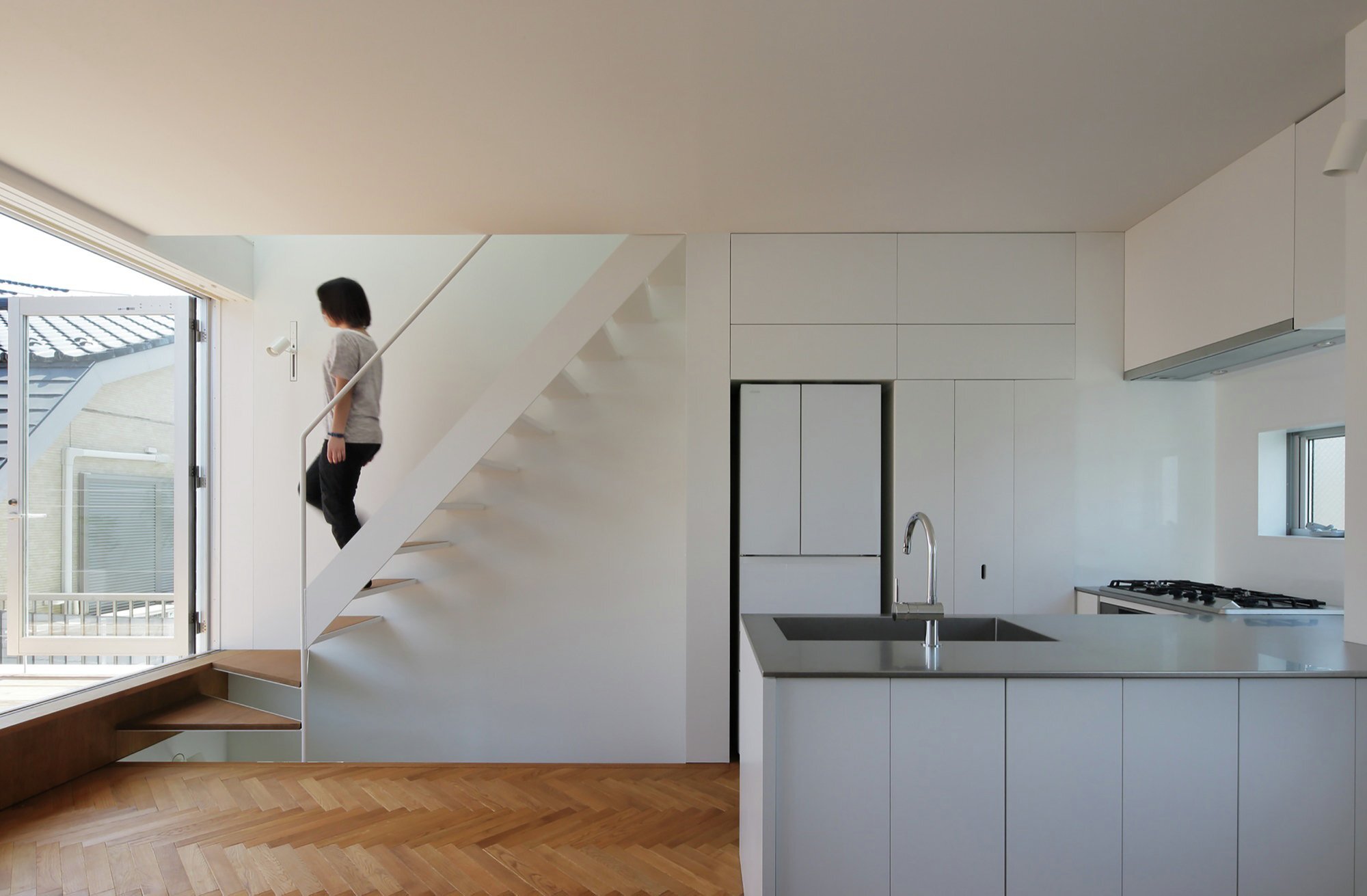 The rooms of the house are mostly white with a wood floor and furniture. The house contains a split level design with an "attic" inserted between the first and second floor. The attic is used for storage and is only 4.6 feet high (1.4 meters). It was placed between the floors in order to elevate the bedroom, providing it with the best views of the immediate cityscape.
The lowest level is partially embedded into the ground and contains the home's bathroom and laundry areas, as well as a second bedroom. The next level up brings you to the intermediate attic with plenty of storage cabinets. The second floor features the main living area and is approximately at the same level as the terrace.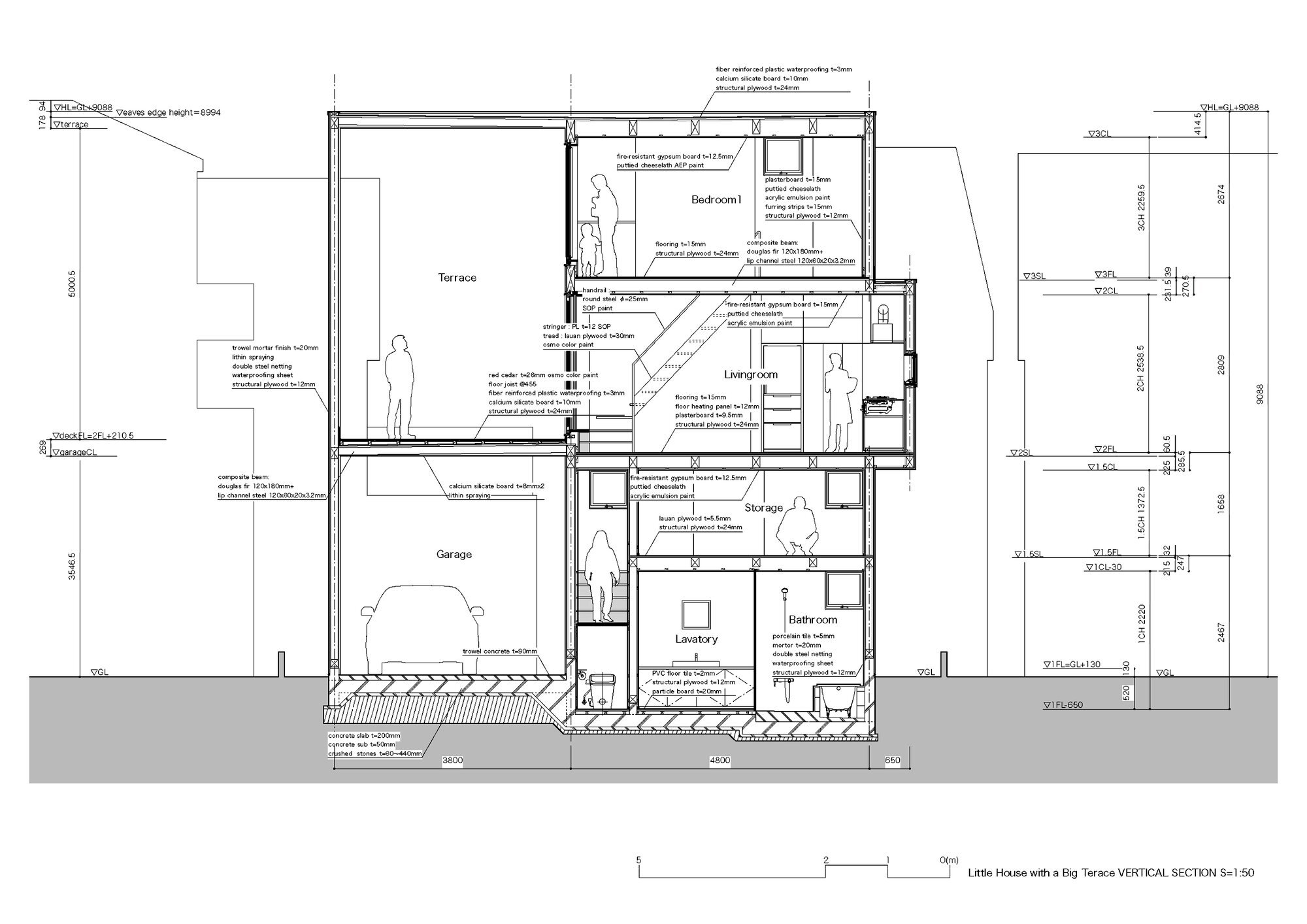 The third and final floor contains the master bedroom along with a study and a toilet. The architect raises an interesting point with regard to the design of small houses: "The most effective way to achieve real spaciousness of urban houses in high density residential areas is to incorporate unlimited external spaces into design rather than trying to make internal spaces larger, which is inevitably limited by the size of site area."
For more Japanese houses check out the Spiral Window house, which, like this house, concentrates on providing external views. Or, the Mountain House, a tiny house squeezed onto a tiny city plot. See all Japanese houses.