Dubbed Cabin Lille Arøya, this family summer house is set along the rocky edge of a Norwegian Island. The getaway is accessible only by boat, and is perched on a series of slender stilts. The house has been designed by Lund Hagem for a family of four; an interior architect, an artist, and their two children.
The cabin replaces an existing building that was set on the only level location on the otherwise jagged site. The new summer house contains a total of 807 square feet (75 square meters) spread between main housing blocks – one for the public living areas, and another for the more private bedrooms.
The cabins location offers amazing unobstructed sea views, but also strong winds. The wing that contains the bedrooms, has been placed behind the front end of the building, helping to shelter it from offshore wind. A slatted triangular frame to the front provides both anchorage against the wind and solar shading.
The exterior is clad in a mix of dark and light wood. The wider boards and the roof were painted black in order to reduce its visual impact, whereas the bedroom wing/terrace has features pine with a natural finish. The interior seems to be finished in light wood and bare concrete.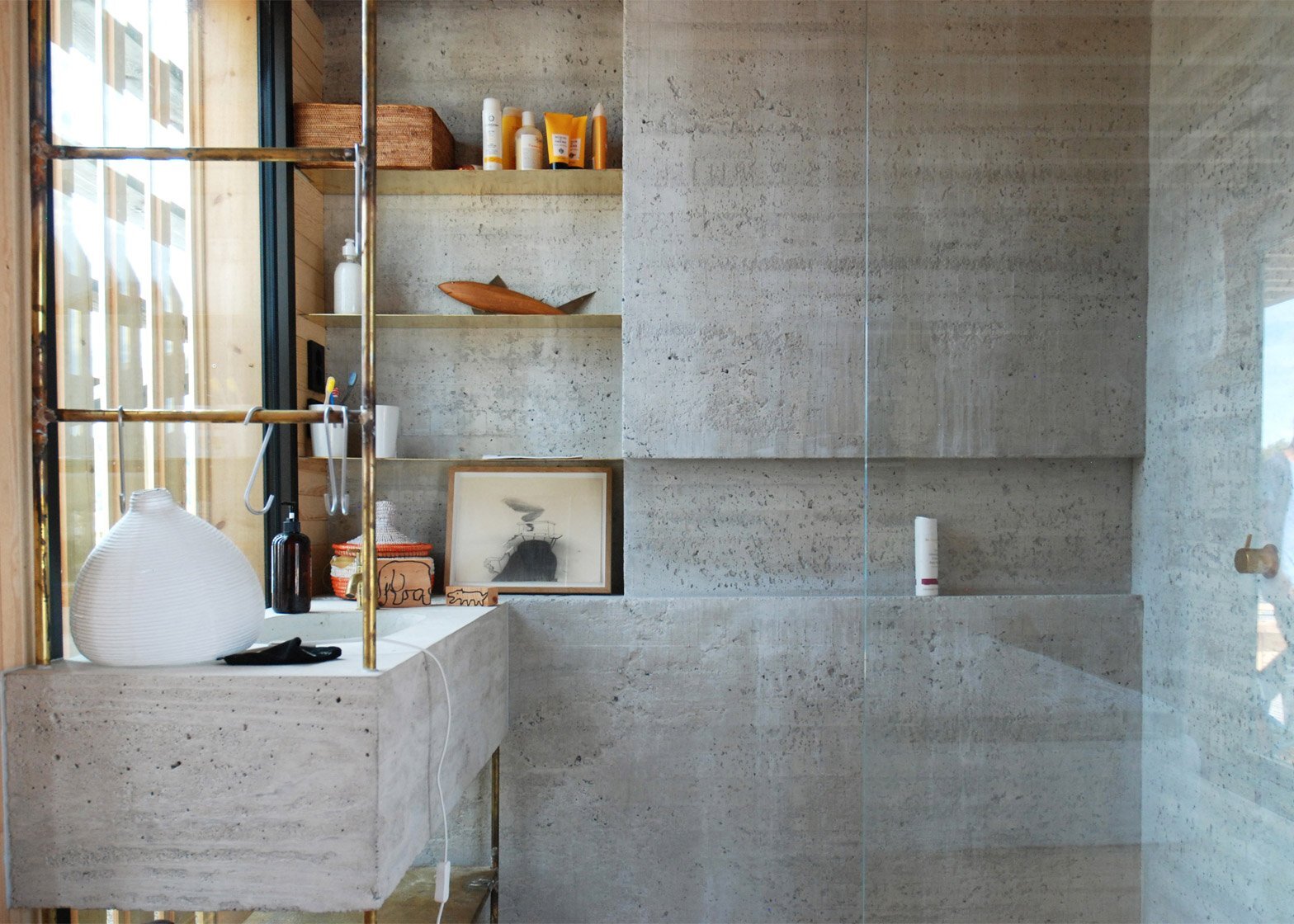 The wing containing the main living spaces has a small kitchen to the back, a dining area and a living room to the front. Only the master bedroom is directly accessible from the living area; the other three bedrooms and bathroom appear to be completely separate and are accessed by the terrace.
From the architects: "The materiality of the interior in this case is treated as the exterior, to minimise the threshold between inside and outside, and further enhance the idea of the summer cabin as a place where you live in harmony with the surrounding landscape."
For more cabins check out this 200-year-old barn that gets converted into a small cozy home. Or, these contemporary bungalows from Romania by Blipsz. See all cabins.
Via Dezeen
Photos: Lund Hagem