Located on an island in the Danube river in Slovakia, this simple lake house has been designed to accommodate a family of five. The project was completed with the help of a local firm, JRKVC, lead by architect Peter Jurkovič.
The house's exterior presents a calming and tranquil atmosphere. With its white-painted façade and large hipped roof overhang, it's an idyllic lakeside getaway. The natural wood finish of the porch and window/door openings help break up the white, and provide some charm.
With only 700 square feet (65 square meters) to play with, the designers opted to maximize the internal space, particularly in the shared living area. The main entrance takes you directly into the open plan living room, dining room and kitchen. They've attempted to leave as much of the room as free as possible, allowing it to be used for other, more temporary, functions.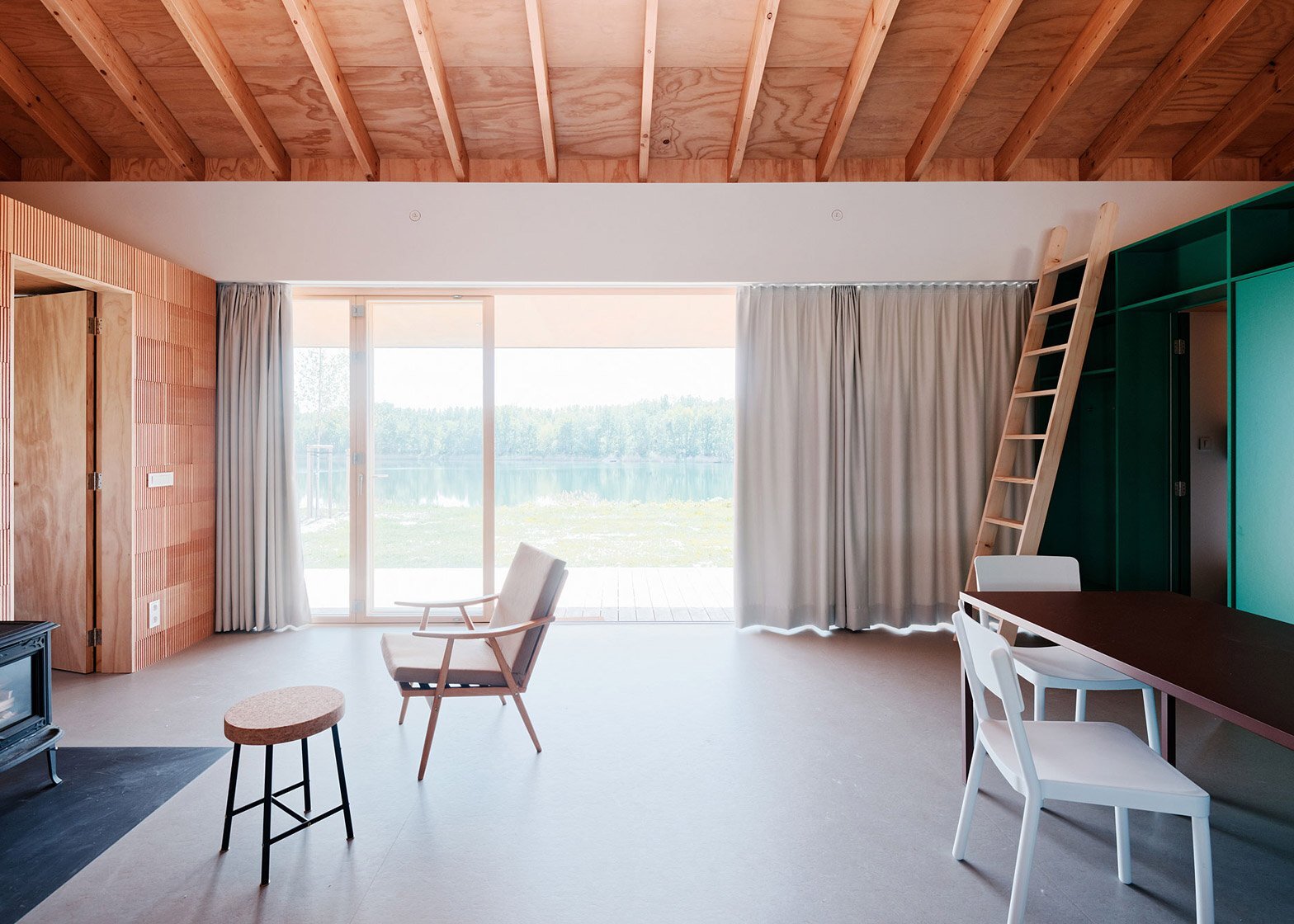 Storage units and shelving have been incorporated into the partition walls, while the kitchen is set along the back wall. This leaves the remainder of the room free for the dining and living area. A wood-burning stove is used to heat the home in the colder months. It backs onto a terracotta wall that gradually absorbs and releases the heat.
Beyond the living area you'll find the bedrooms and bathroom. The left hand side is occupied by two bedrooms, with bunk beds. The two rooms are separated by a small toilet and wash basin. On the opposite side of the home, there's the master bedroom, along with the main bathroom.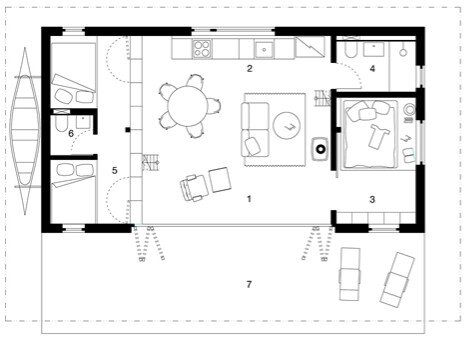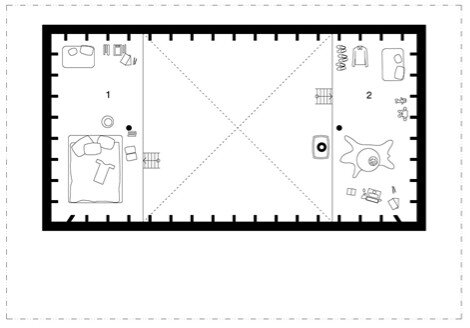 A set of ladders leads up to a loft space. One side of the loft serves as an extra sleeping space, while the other acts as a den for the children. From the architects: "I had a concept of a monochromatic exterior and a contrasting, warm and colourful interior. All attention is paid to the essential part of the house, which is inside. There we find the beauty, colours and textures."
For more small houses check out this converted train car in Chile. Or, this Worker's Cottage from Sydney that's been renovated by CM Studio. See all small houses.