This treehouse and swing combination isn't for the faint-hearted. La Casa del Árbol (The Treehouse) in Baños, Ecuador,is a seismic checking station built on top of a single tree on the edge of a cliff face. While the treehouse itself is a unique structure, it's the swing that really steals the show.
Called the "Crazy Swing" and fastened to the treehouse above, you can take a swing out over the cliff edge which is 8,350 feet above sea level. If don't have a fear of heights, taking a ride on the swing will provide you with a unique viewing "platform" of the magnificent Baños' Tungurahua volcano (which is, by the way, active).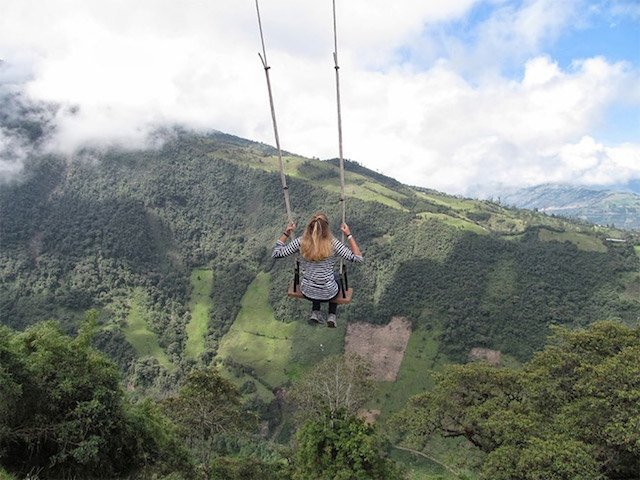 To reach La Casa del Árbol you'll first have to hike to Bellavista, and is located between the peaks of the Corillera Real mountain range. The treehouse itself is a simple affair, pieced together from scrap wood and metal. A small steel beam has been attached to the structure at eaves level, acting as the support for the swing.
The beautiful location and unique attraction make La Casa del Árbol a popular destination with hikers, tourists, adrenaline junkies and anyone else with an inclination for thrill-seeking. In case you're considering paying it a visit, it's probably best to know first that there is no safety net, or safety measures for that matter. However, it would most likely be the most amazing swing ride of your life.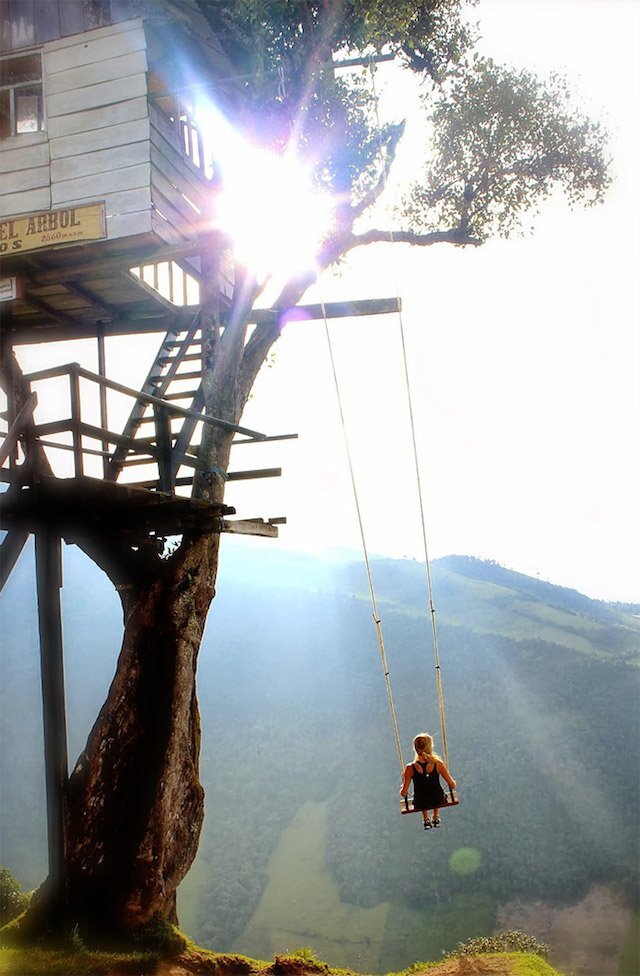 For more treehouses check out the Hemloft, a contemporary treehouse built (somewhat illegally) by Joel Allen in Whistler, Canada. Or Treehotel's unique lofted cabin in Sweden that features the luxurious finish of high-end hotels. See all treehouses.
Via Inhabitat
Photos: Trip Advisor