This collection of cabins is set among the rocky hills of Soddatjørn in Norway. The project has been completed by KOKO Architects and is called "The Skåpet Mountain Lodges".
The lodges are set along a hiking trail and act as a pit-stop for intrepid explorers, providing them with a place to relax and rejuvenate.
There are a number of sleeping cabins scattered around the central hub. The cabins come complete with a bathroom and plenty of storage space for any gear you've been lugging around. The interiors are simple and designed with durability in mind – they can expect to see quite a few muddy boots traipsing over their floors.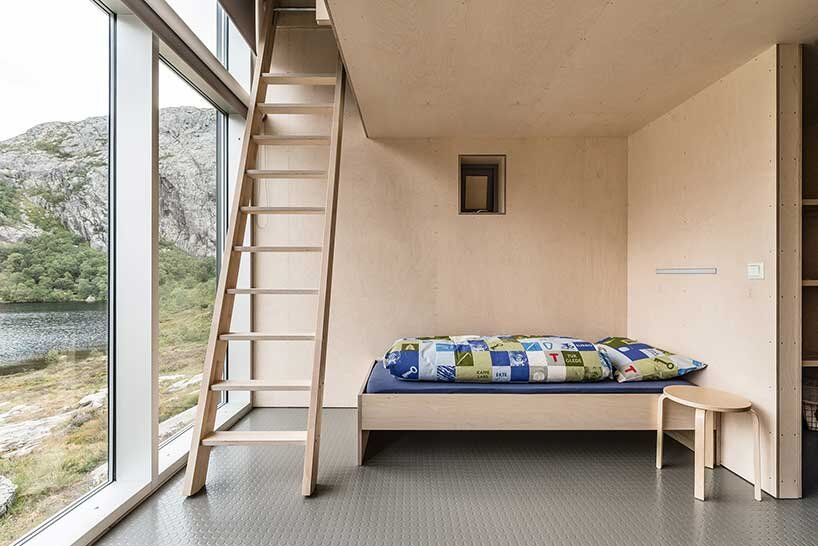 Given its remote location it should be no surprise that the entire lodge is off-grid. They've opted for solar panels to cater for their electrical needs. A wood-powered heating system is employed to keep the place cozy during the harsh Norwegian winters, and at least some of their water needs are met by a small stream that runs through the site.
The project was built for the Stavanger Tourism Association, which holds 23,000 members and provides a variety of ecological and environmentally friendly activities based in the wilderness. They have a number of lodges (35 in total), all of which are self-catering and frequently only accessible by foot.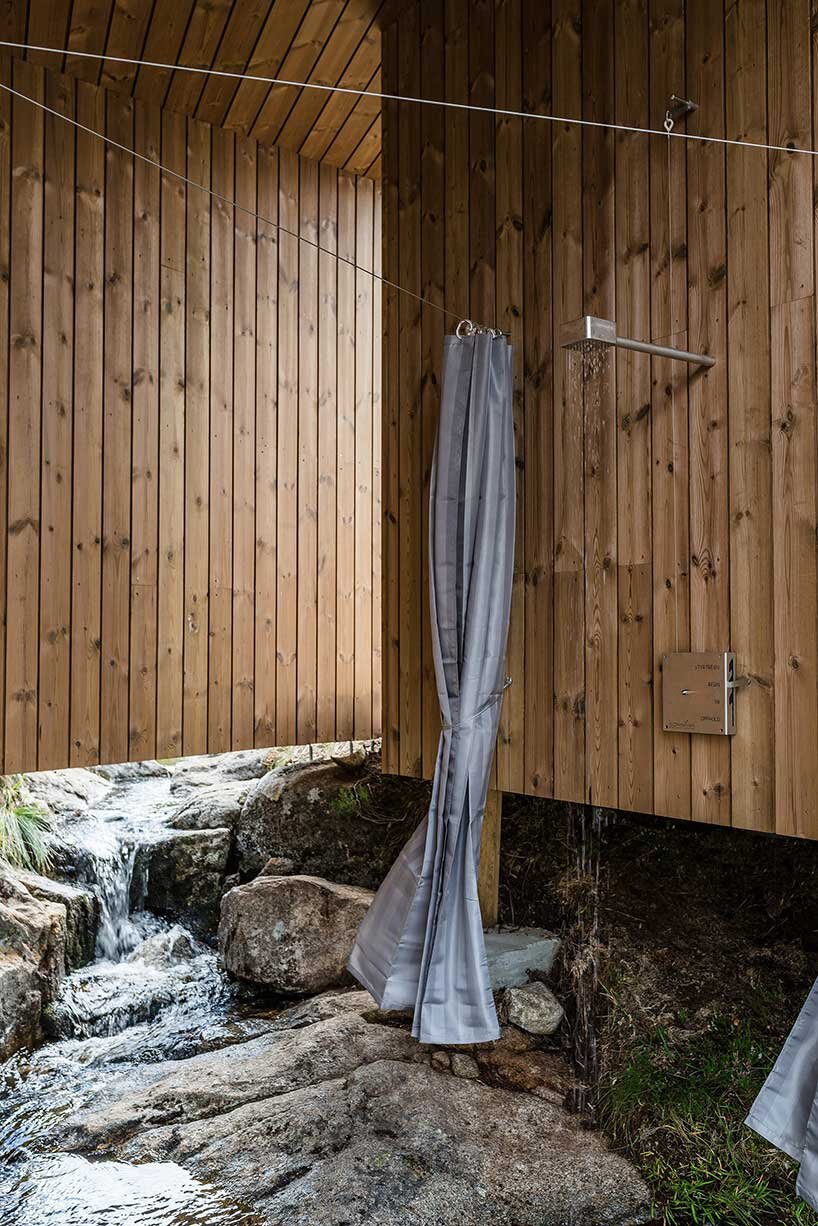 Given that they're self-catering lodges, it's deemed the responsibility of the trekkers to provide for themselves, restocking food supplies, bringing in firewood and cleaning. The main building can accommodate 30 – 35 people, while the small cabins can sleep up to 5 people.
The success of this project can be found in how it manages to integrate with the environment. Big windows are used to capture panoramic views of the landscape. In other areas some of the facilities are partially exposed to the surroundings, like the shower which is set outside on a rocky outcrop next to a little stream.
For more cabins check out this Finnish property called Cabin K that mixes traditional and modern design. Or, Simon Steffensens tiny cabin that embraces Scandinavian design. See all cabins.
Via DesignBoom
Photos: Tonu Tunnel