Dubbed Koda, this small prefab home has been developed by the Estonia-based architecture firm, Kodasema. Since the completion of the home, they've been shortlisted for the Small Project Prize by the World Architecture Festival 2016.
Koda was first completed and presented at a Tallinn Architecture Biennale in Autumn of 2015. The house pulls together a number of facets of design, including prefabrication and technology.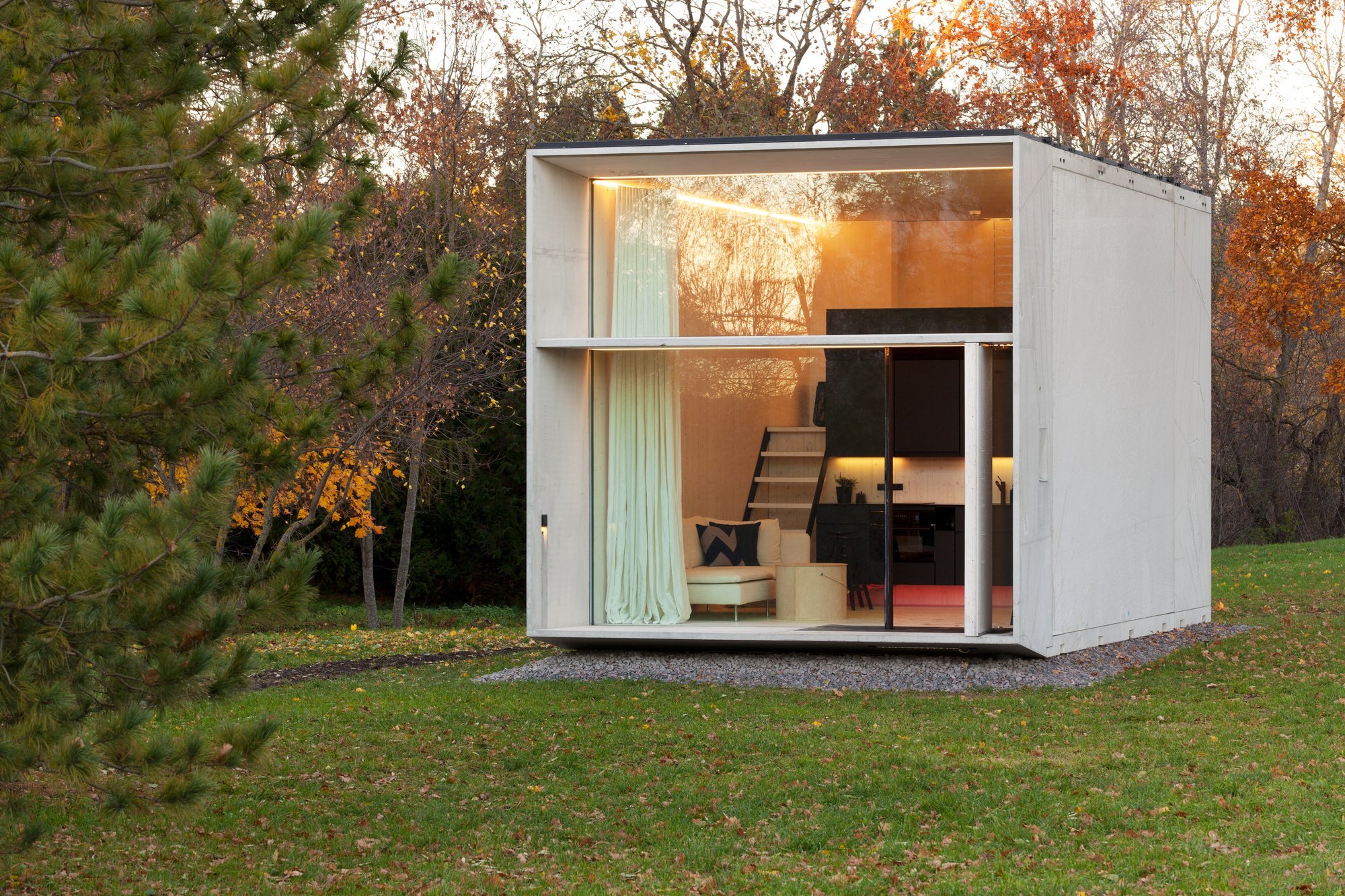 According to the architects, over 100 experts from various fields helped to create and develop the prototype. Some were enlisted to help introduce smart technologies; the house is capable of monitoring and learning from its surroundings (presumably so it can automatically adjust the heating and air-conditioning).
Its simple boxy shape allows for easier and faster construction, while also reducing the amount of waste. The two-storey home features a double-height living room to the front, followed by a kitchen, dining area and bathroom to the back.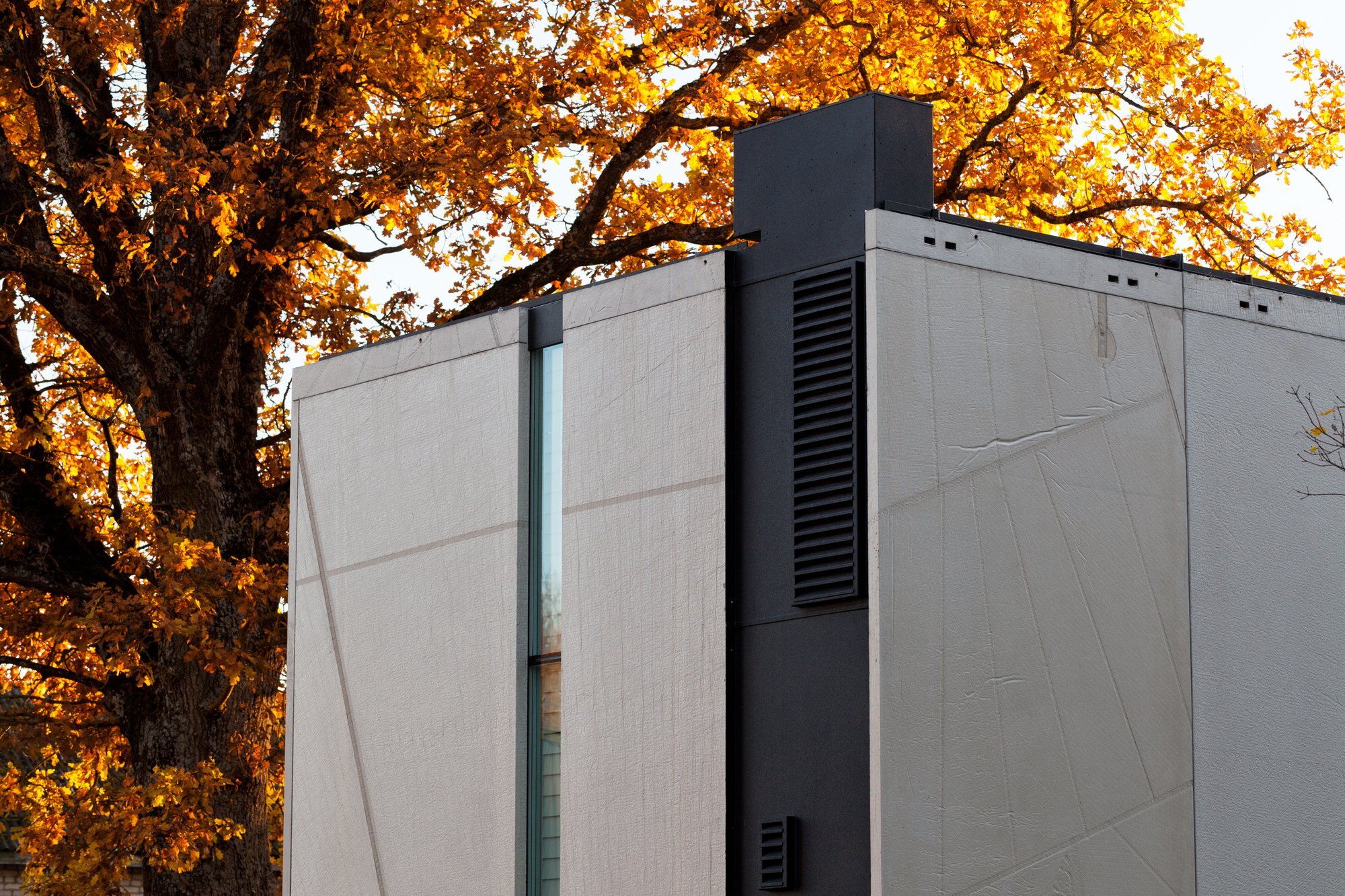 A flight of stairs takes you to the bedroom, which overlooks the living room below. The entire front facade is glazed allowing plenty of natural light to enter the home.
Given that Koda isn't particularly deep, there's little need to introduce more windows on the other elevations. Although it does have a narrow strip window providing light to the bathroom and bedroom on the rear wall.
There's also a small mechanical room hidden away in a corner at the back of the house. It probably contains the home's heating/cooling unit and whatever smart technology they've included.
For more small houses check out the Lakehouse by JRKVC which serves as a pragmatic playhouse for a family of 5. Or, the ZEDPod, another prefab design that aims to make better use of car parks. See all small houses.
Via ArchDaily
Photos: Paul Kuimet