Perched on a mountaintop in Slovenia, this small shelter is used as a pit-stop for hikers, cavers, and mountaineers. Its set on a mountain called Kanin, and has been suitable titled "Kanin Winter Cabin".
The cabin was designed by OFIS Architekti, a firm who are no stranger to the design and implementation of these bivouac structures.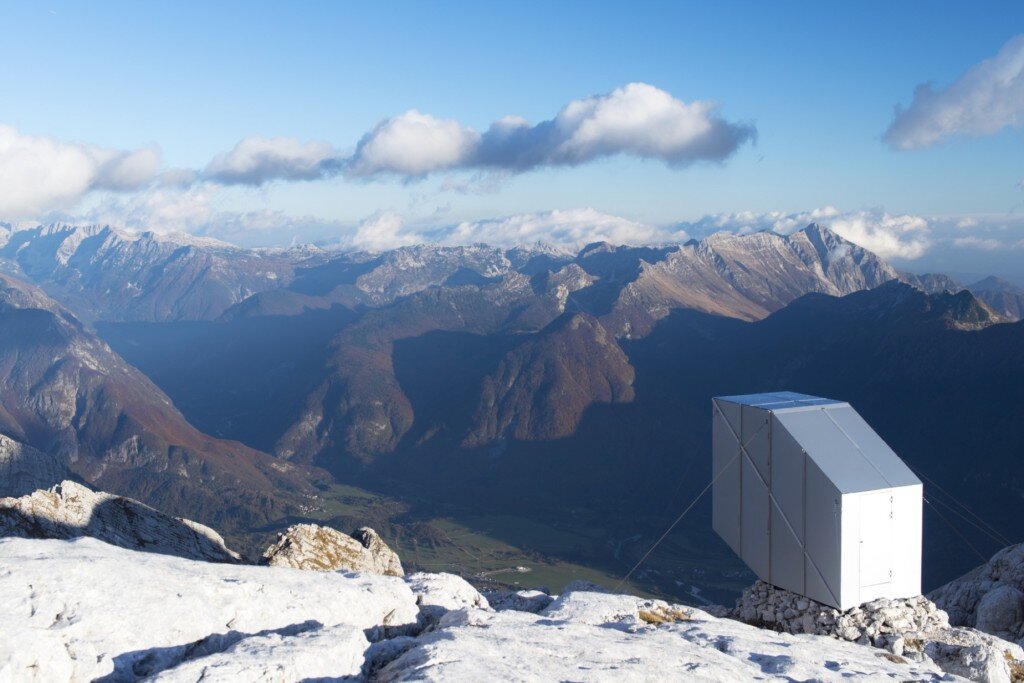 The project was completed in 2016, and was partly funded by the Slovenian Mountaineer Association and PD Bovec. Plenty of volunteers and private donations also helped to make the cabin a reality. This particular site was chosen because of its views; it overlooks Slovenia and Italy, and people can see as far as the Adriatic sea.
However, Kanin is no easy site to place a structure in. The first challenge was the design of the shelter. It had to resist extreme weather conditions, especially during winter which can see 33 feet (10 meters) of snow fall, and 363 litres/m2 of rainfall in one day.
The second challenge was how to transport the various parts of the cabin to the site. Components of the Kanin Winter Cabin were prefabricated and then airlifted. At this point the Slovene Armed Forces helicopter crew were drafted in. It still took 3 attempts to reach the site due to bad weather conditions and turbulence.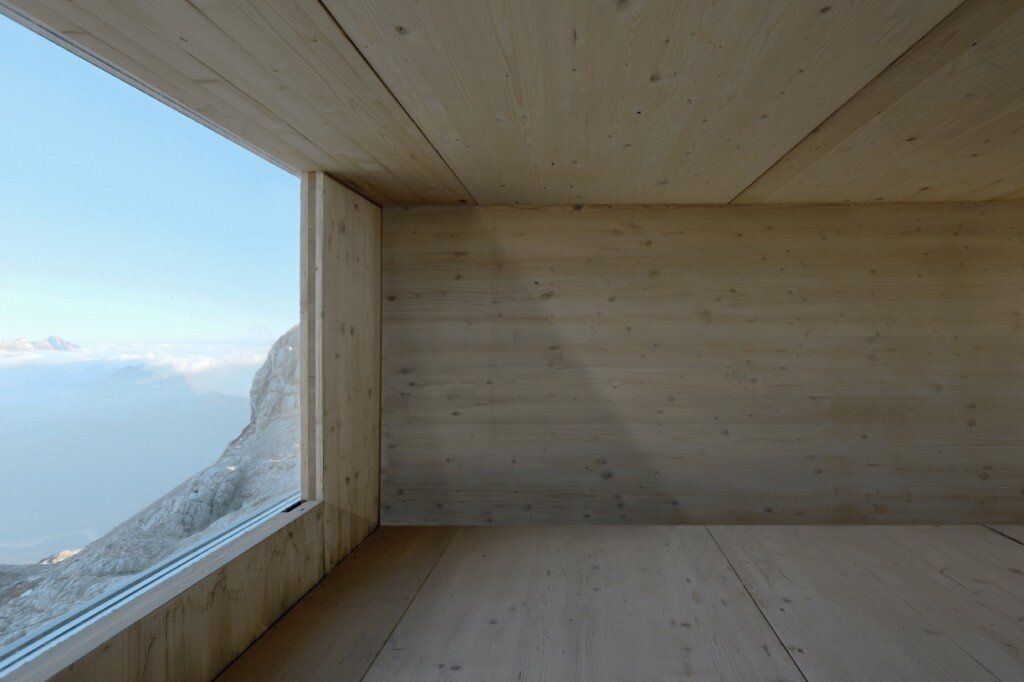 The interior of the cabin is lined with pine and has been kept bare. It contains two rooms: the first is a prep/seating area for the storage of gear and equipment, the second portion serves as the sleeping area and has three solid wood platforms that act as a base for a makeshift bed.
The best aspect of this project has to be the views it offers from the sleeping area. A large window provides all three beds with a stunning panoramic view of the surrounding mountain scenery.
For more shelters, check out this project from Triglav National Park, which got a shiny new aluminium bivouac. Or, this series of desert shelters built by students on a budget of $2,000. See all shelters.