Designed by the Japanese architecture studio YYAA, this small narrow house can be found in a dense residential street in Osaka. The house was created for a family of three and is slotted into a space that measures just 11 feet (3.4 meters) wide.
Completed in 2014 the house has a footprint of 11-by-43 feet (3.4-by-13 meters), with a total floor area of 1,216 square feet (113 square meters) split over its 6 floor levels. The floors are offset slightly from one another so as to differentiate between living areas, and to provide varying ceiling heights.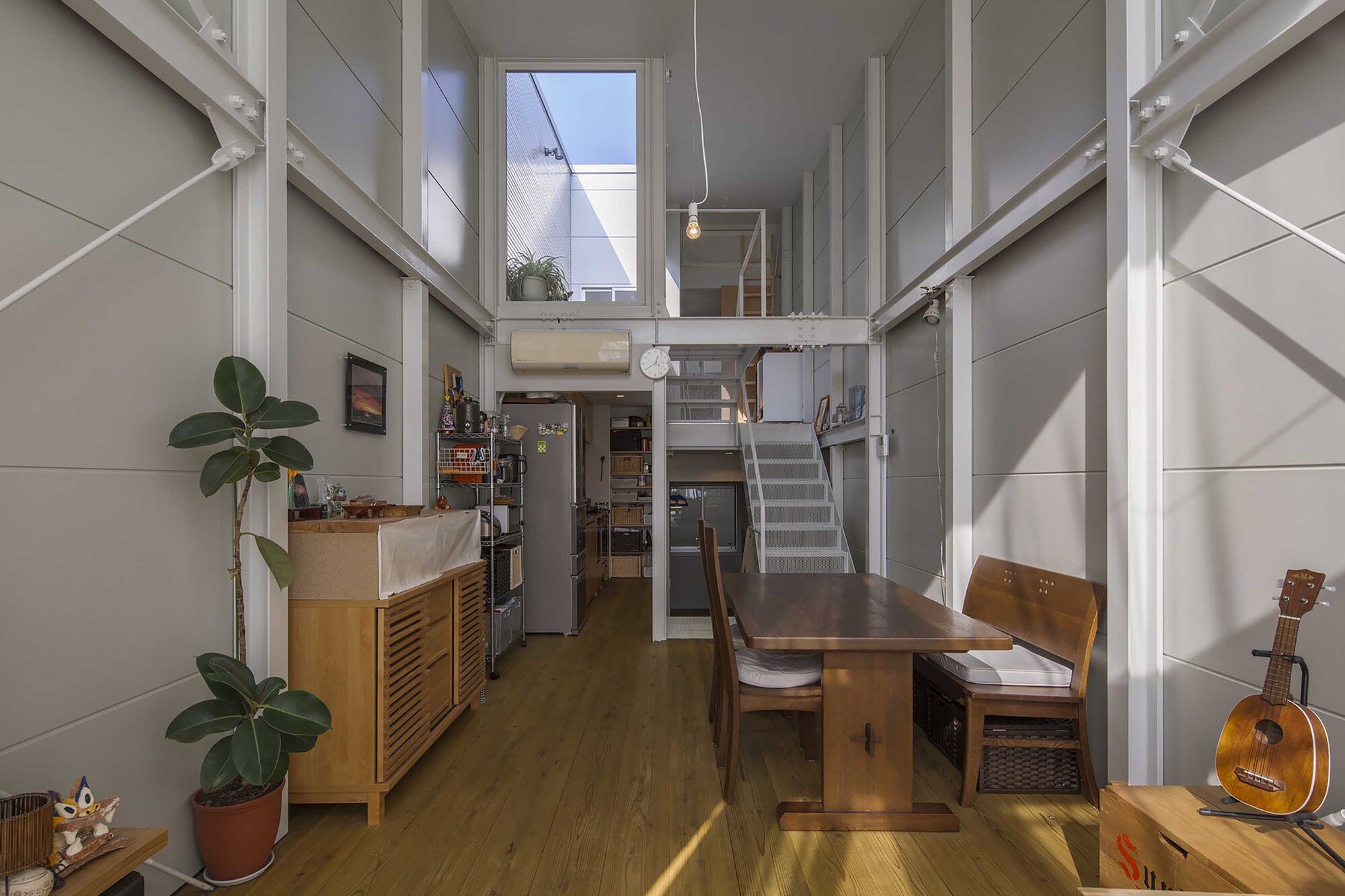 Dubbed Kakko House by the architects, the structure is composed of a steel frame that's been clad with a series of thin, fire resistant adiabatic panels that help transfer heat. The steel frame and panelling are both visible from the inside, creating a slightly industrial aesthetic.
Due to its limited frontage the front and back walls are clad almost entirely with windows in order to draw in as much natural light as possible. The large windows, coupled with the white interior helps to create living areas that are bright and airy.
The staircase is also used to help promote lighting and ventilation between floors; it features a perforated grill for the treads and backing. Despite the steel framing, the house has a rather homey atmosphere, which is mostly due to the furniture.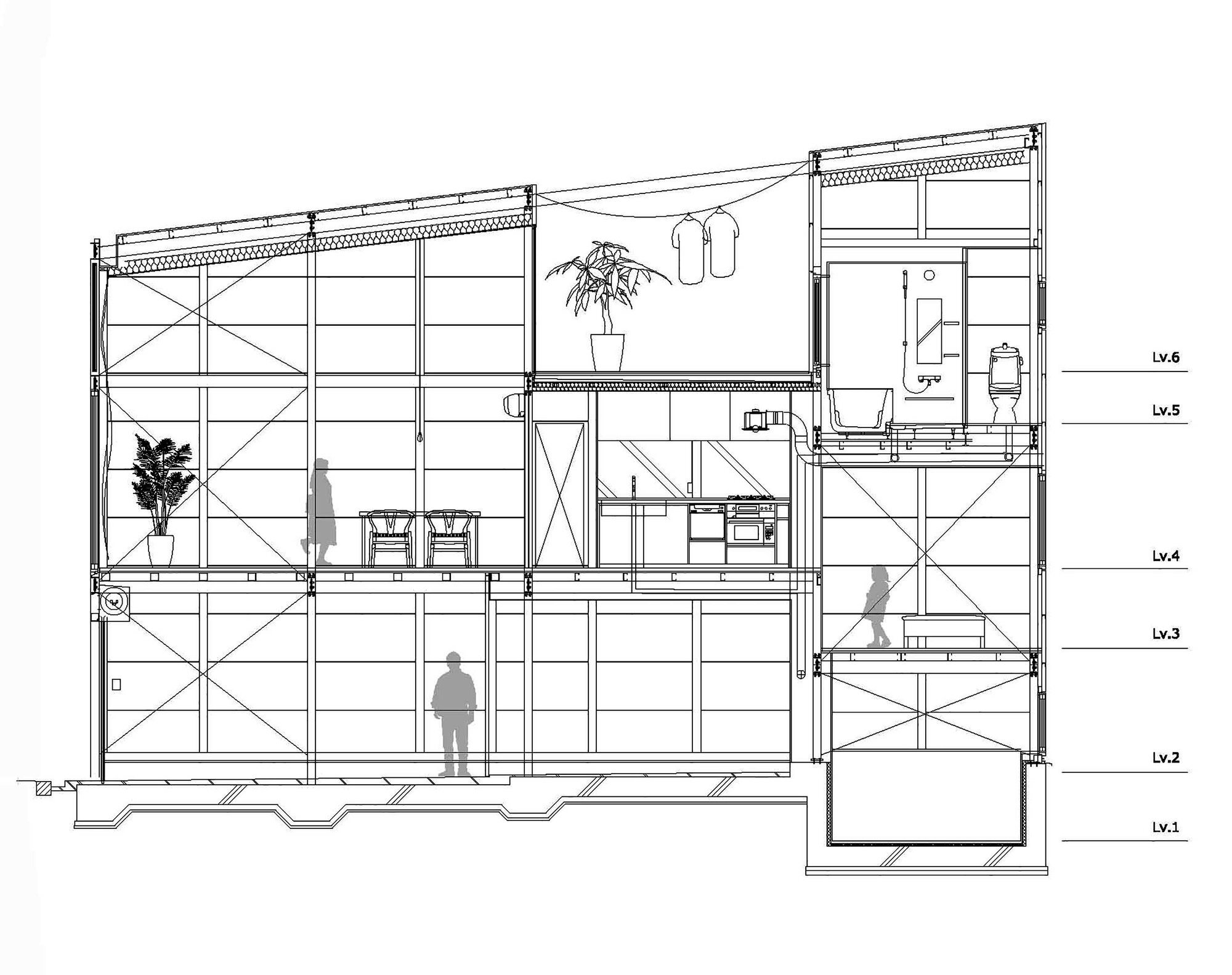 The lowest level – a small basement – serves as a bedroom, while the first floor acts as a garage. The third floor is dedicated to the couple's daughter (another bedroom). The fourth contains the living room and kitchen – the largest single room in the home. The fifth level features the bathroom, and the sixth is a small sheltered roof terrace.
For more small Japanese houses check out this other steel frame building that's been designed to be economical. Or, Minamisensoku House, another narrow home that's just 3 meters wide. See all Japanese houses.